Community care for adults
Explore how we can help you and your family with any community care legal requirements.
Contact our team
Compassionate community care services for adults
If you, or a loved one, has care and support needs, it can be difficult to know who to turn to should you find yourself struggling to access the services you require.
We provide specialist advice and support to help people access health and social care services from the NHS or their local authority.
These services might include appropriate care packages, residential placements, housing adaptations or provision of aids and equipment.
Assisting you in accessing the necessary services you require
Community care issues are often sensitive in nature and can be very complex with many people finding it challenging to know where to turn for help. The question of who should pay for care services can also be a key concern.
Our team of community care specialists can provide you with advice and support to help you gain the most suitable form of access to health and social care services, whether this is from the NHS or your local authority.
And with expert knowledge of the National Framework for NHS Continuing Healthcare and Funded Nursing Care we can also support you throughout the entire financial assessment process. In circumstances where NHS funding is not available we can give you advice and guidance on the financial assessment undertaken by your local authority.
Specialist team committed to providing you with the care and support you need
Finding the right care and support services tailored to your individual needs is vital. We understand that these matters can be sensitive topics, which is why we always approach them with compassion and sensitivity. Achieving the best possible outcome for you whilst keeping your best interests in mind is fundamental to what we do.
Our experienced team is based across our offices in Southampton, London, Richmond, Lymington, Woking and Guildford, offering specialist support on a local and national level.
We are here to help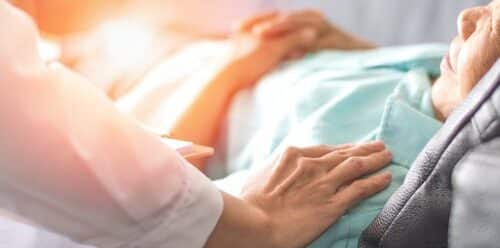 Discover how our expert community care lawyers can help you.
Our team of community care solicitors
Our community care insights