Leasehold enfranchisement solicitors
Extending your residential property lease, buying the freehold or managing leasehold flats
The process of extending your lease, buying a freehold or managing the leasehold building that you live in is called leasehold enfranchisement.
It can be a complicated process and not all solicitors have the requisite experience.
We have managed hundreds of lease extensions, purchase of freeholds and right to manage across the UK.
What is leasehold enfranchisement law?
If you are looking to extend your lease or purchase the freehold, the legal process you go through is known as leasehold enfranchisement. Leasehold enfranchisement law allows leaseholders to purchase the freehold of their property or extend their lease. This gives them greater control over their property and can increase its value. The law sets out the process and requirements for leaseholders to exercise their right to enfranchise.
If the lease on your property is less than 80 years, you may be looking for a lease extension. Or you may be looking to purchase the freehold, giving you greater control over your property.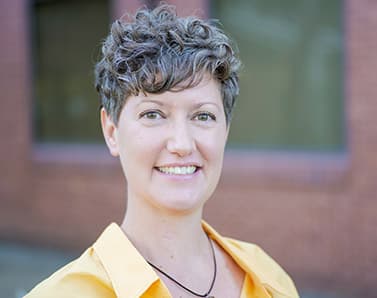 Jolanda Peters
Partner | Real estate, Leasehold enfranchisement, Residential property
Extending the lease of your flat
Leasehold flat-owners are entitled to get a 90 year lease extension at a fair market price. You are usually legally entitled to extend your lease if you have owned your flat for at least two years, regardless of whether you lived in it or not.
Buying the freehold or extending the lease on your house
Most leasehold house owners have the right to acquire the freehold as well as any intermediate leases on their home.
You are also entitled to a 50 year lease extension at a modern ground rent throughout the extended term and without payment of a premium. This option is rarely used, as acquiring the freehold is normally preferred.
You are usually entitled to purchase the freehold if the following three requirements are met:
The building qualifies
The lease qualifies
You, the tenant, qualify
Communally buying the freehold and extending the leases on a block of flats
Leasehold tenants who share a block of flats are entitled to collectively purchase the freehold and any head leases of their building.
You are usually entitled to purchase the freehold if both the building and the tenants qualify. There are a number of strict requirements and we can establish on your behalf whether you qualify.
Our team of residential property solicitors
Right to manage your building
Collectively, leasehold flat-owners have the statutory right to take over the management of their property from the landlord by setting up a special company – a right to manage company.
Right of refusal to purchase your flat
Where a landlord is proposing to sell his interest in a building containing your flat they must offer you first refusal to buy it, before offering it on the open market. They must give you a fair time to consider and cannot sell to anyone else in this time.
Recently purchased new-build leasehold properties
In December 2017 the government introduced measures to stop unfair and abusive practices within the leasehold system, including a ban on leaseholds for almost all new-build houses. If you have recently purchased a new-build leasehold property, there may be legal options available to you.
Negotiating with landlords can be a complex and stressful process. Regulations are often complex too. We can explain your rights, manage the negotiations on your behalf and ensure that the landlord complies with their duties and that any price for a lease extension or purchase of a property is fair and legal.
We have offices in London, Southampton, Lymington, Guildford, Woking and Richmond and offer specialist support to clients nationwide.
Our latest residential property insights
Don't take our word for it…
The stress of moving house has been much reduced knowing that the conveyancing has been in a safe pair of hands. I will, of course, be happy to use Moore Barlow's services in the future and I believe the same can be said of my family, who have been following the house sale / purchase closely.
Matthew S, Client
We're always happy to recommend Moore Barlow to our clients as we know they'll be looked after. Clare Andrews and her team there are brilliant, very straightforward to deal with and great at communication. They make the whole process easy, are very experienced at overcoming potential problems before they arise, and make us much more confident that a sale will go through without a hitch.
Andrew Waterfall, Waterfalls Sales & Lettings
As you can imagine it's all quite overwhelming as a first time buyer and your patience and constant communication really put me at ease and made the process so smooth even when I feared I would not make the deadline. Everyone involved from your team was professional, efficient and kept me reassured. I am so glad to have followed the advice from my sister who had a similar pleasant experience with Moore Barlow when she was going through the same.
Kudzayi Chirengendure, Client
A short note of appreciation for a task well done; competently, on time and with minimum of fuss. All essential if the complexities of a house sale are to be successful. Having bought and sold a few properties down the years, never has one gone as smoothly as this and your part in it a significant cog.
Bruce Critchley, Client