Learn a little more about who we are and what makes us unique.
Learn a little more about who we are
At Moore Barlow, our mission is to help a wide variety of clients through the opportunities, the challenges, and the sometimes life-altering circumstances that may come your way. Whether you need advice concerning a business or require support for you and your family, our solicitors can offer a bespoke service that meets your needs.
For us, it is all about starting a conversation and building a relationship with our clients, so that we are more than just a 'firm' and a 'client'. By understanding what's at stake for you, be that as a business, organisation, or as an individual, we can apply a personalised approach and the highest standards of care, so you get the best outcome for your specific needs.
We want to nurture client relationships, so that we can provide you with long term solutions for a wide range of services. Whether you are an entrepreneurial business or an individual looking to support your family, there are so many ways we can help you here at Moore Barlow.
Your immediate need is part of a complex whole, which is why we always assess the full context, making sure that we understand everything that's going on in your life. Only by doing this can we make sure the solution fits the big picture and helps you achieve your long-term goals.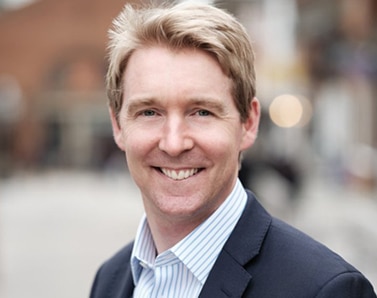 Edward Whittington
Managing partner | Land, farm and estates, Rural services
Putting our clients first
We don't simply do the job in a vacuum, in the same way each time. Instead, we think about the best way we can help you, catering our services to your situation. Often, you will need advice from different people in our firm who bring their expertise and experience to bear. Our firm is the right size to make this happen, meaning you'll have access to a variety of resources and have a seamless team working on your behalf.
To properly understand your long-term plans and aspirations, we'll nurture a good relationship that puts your priorities first. Building teams who work together, you'll get to know us over time, so that you can rely on us to provide solutions that fit your needs.
At Moore Barlow we are like you. We have our own dynamic growth business to run, and we too have families to support. This, combined with years of experience, means we completely 'get' what you need from advisors like us.
We are also proud of our open and communicative culture, which means you always know what's going on and where you are in the process.
Moore Barlow Corporate brochure
Explore who we are and what legal services we offer
View & download
Contact us
Edward Whittington
Managing partner | Land, farm and estates, Rural services