Winning compensation to help your recovery after a serious personal injury
A serious personal injury needs the best possible compensation to fund medical treatment, care, rehabilitation and other ongoing support. Early interim payments, to start funding your recovery as soon as possible, can make a significant difference to your future health. As one of the UK's top personal injury law firms, we regularly secure multi-million pound settlements for our clients, who in most cases receive 100% compensation. Our approach is holistic, encompassing not only your future financial, caring, medical and practical needs, but also ensuring you have emotional guidance and support.
Rebuild your life
A serious personal injury, caused by someone else's negligence, can have a devastating and long-lasting effect on your life. Most of all, you'll want things to get better and we are here to help that happen through our expert legal support and the best specialist medical advice.
There are many types of serious personal injury, such as spine or brain injury, loss of limb, severe orthopaedic injury or a work-related disease. You could have sustained your injury at work, while travelling, playing sport or enjoying a leisure activity. No matter what the cause, we will help you rebuild your life. And, if a member of your family has been fatally injured, we will fight for compensation and represent you if there's an inquest.
On your side
As you look to the future, you'll need the best possible compensation to help fund medical treatment, care, rehabilitation and other ongoing support. If you are no longer able to work, you could need employment, mortgage and debt advice. If, sadly, your child has been seriously injured, they will need support for their special education needs.
You will probably want help almost straight away, and we make this a priority. Early treatment can make a significant difference to your future health, so we will push hard to quickly secure interim payments to directly fund your rehabilitation.
Why Moore Barlow?
Achieving appropriate compensation is often complex, and requires exceptional legal support. As one of the UK's top personal injury law firms, we are consistently praised by the independent legal directories, Chambers UK and Legal 500. Some of our lawyers are also medically qualified, providing a high level of knowledge and understanding. We regularly secure multi-million pound settlements for our clients, and we will work hard to achieve the best possible compensation for you, to cover your future financial, care, medical and practical needs. And with Moore Barlow, in most cases clients receive 100% compensation.
Our approach is compassionate, efficient and flexible. You can rely on us to take care of all your requirements, from the emotional aspects of your accident, throughout your rehabilitation to renewed independence. With us, you can have peace of mind about your future.
Our specialist serious injury lawyers offer legal services within the UK and abroad from offices in London, Richmond, Southampton, Guildford, Lymington and Woking. We can offer anyone struggling with personal injury, specialist support and expert advice. Contact us for more information.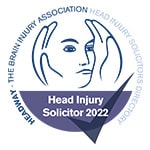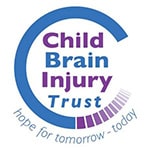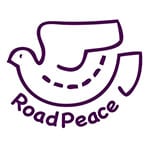 Lesley Wood Anna Silcox took on my case  4 years ago, I was aware  that there was a slim chance of a positive result, but out of principle I needed to proceed. Anna was professional, easy to relate to and upfront from the beginning, and  she explored every avenue regarding the case, even though she wasn't sure of a decisive outcome, she always communicated to me in an understandable format , and due to her skills and legal knowledge , we had a positive ending to my case.
Corinne Kernaghan Matthew Claxson and his team did a great job working on my injury claim.  They were professional, approachable and kept us informed throughout. Matthew was always keeping us up to date and responded to our calls straight away. Would highly recommend if you would want a good outcome to your claim.
Samantha Dixon Very helpful and sensitive at a time when I really needed it. Went above and beyond to make sure I was kept in the loop and understood every part of the process I was going through. Matthew is a credit to the company. Thank you.
Client Emma and her team have been amazingly kind, supportive and diligent. I have completely trusted them from the start and I am so grateful to have been looked after by such a sensitive and caring team. Thank you Emma - you're brilliant!
Client I am very satisfied with the outcome and level of service that I have received had throughout the course of my case, which lasted nearly five years. Emma Potter was fantastic; I was constantly reassured by her expertise and guidance regarding the subject matter and I appreciated that she took care to explain issues as they arose, whilst appropriately helping me make decisions along the way.
Chambers and Partners, 2021 They are a very friendly firm and are very conscious to do the best for their clients.
Chambers and Partners, 2021 I am really impressed by their approachability, communication and professionalism. They put the client's interests at the very heart of what they do.
Legal 500, 2021 A small but very committed and successful team with a number of catastrophic cases handled very successfully and with sensitivity and care.