Meet our expert lawyers who are dedicated in making life better for our clients.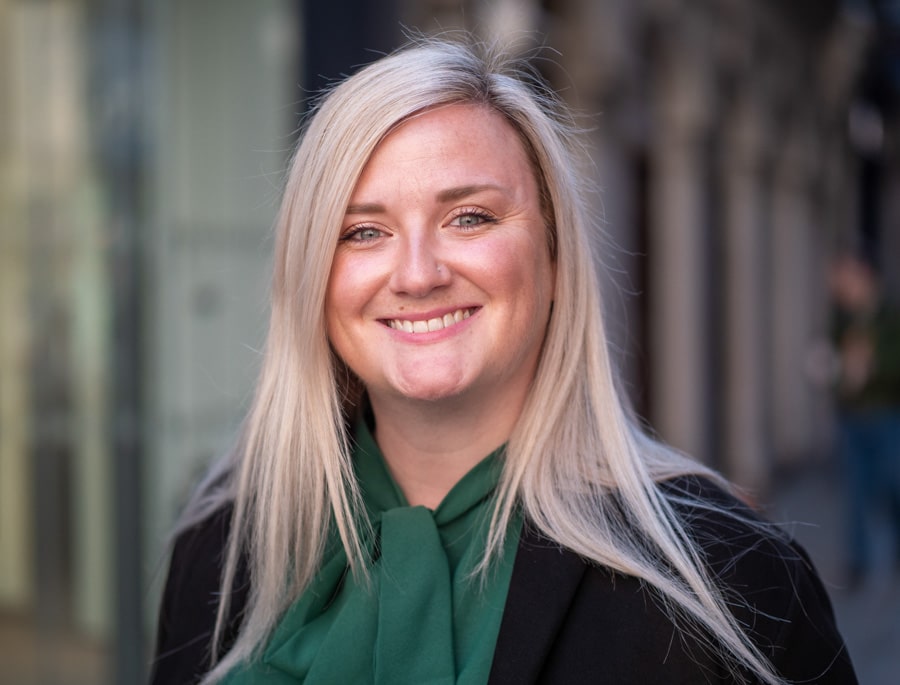 About Sophie
I joined Moore Blatch's personal injury team in 2012 (Moore Barlow following merger in May 2020), I qualified as a Solicitor in 2016 and subsequently became an Associate and now Senior Associate within the Moore Barlow Major Trauma team.
I assisted Senior Partner Trevor Sterling in the launch of our award winning Major Trauma Service in 2016, the first of its type dedicated to providing holistic support to major trauma victims with a focus on rehabilitation and improving health outcomes. I act for major trauma clients from the early stages of injury as part of the Signposting Partnerships at both St George's and King's College Hospitals in London.
I was a key part of our major trauma team who were named Personal Injury Team of the Year at the PI Awards in 2019. We also received the Claimant Initiative Rehabilitation First Award in 2017.
My clients have typically suffered a major trauma resulting in serious and often life-changing physical and/or psychological injuries through no fault of their own. I focus on early intervention by seeking to obtain funding for rehabilitation and any other support that my clients may need as well as securing them compensation. I recognise that this is a process they may never have faced before and offer guidance and empathy throughout their journey.
I was commended in the Legal 500 as "very much an up and coming star who is a capable and hard working member of the team and understands the stresses that a catastrophic injury can have not just on the claimant but his/her whole family."
I have been involved in a number of high value and complex matters involving musculoskeletal injuries, amputations, fatal accidents, catastrophic brain injuries and chronic pain. I have a particular interest in cases that have a significant psychiatric component associated with trauma, such as chronic pain and functional conditions. I have also assisted in high-profile cases, including the Croydon tram crash.
At Moore Barlow, I have played a key role in the launch of a new initiative for aspiring lawyers. In summer 2021, we launched a forum that focuses on empowering those at the early stages of their career to build relationships, improve their wellbeing, develop skills and knowledge and support each other in their career progression.
I am the IT lead for the personal injury division and I am involved in a number of technical projects at Moore Barlow.
I am a trustee and secretary of the Mary Seacole Trust, a charity focused on promoting diversity, fairness and inclusion.
I was a volunteer adviser for the Legal and Welfare Service, operated by the Brain Injury Group charity at the Royal Hospital for Neuro Disability, running free legal advice clinics for over 6 years.
In my spare time, I can often be found on a golf course or enjoying good food and wine.
Specialisms
Major trauma
Personal injury
Rehabilitation
Brain injury
Amputation
Memberships
Law Society
Personal Injury Claimant Team of the Year 2019
Highly commended in the Partnership Case of the Year category at the Case Management Society UK's (CMSUK) Awards 2019
Finalist for the Claims Collaboration of the Year award with Insurance Post Claims Awards 2018
Meet the wider team
We are here to help
Our expert lawyers are here to support you with all your legal needs.
Don't take our word for it…
Sophie Davies [Winstanley] is a true star for the future. She works exceptionally hard in bringing together all important evidential strands in a case. Her knowledge of any given catastrophic case she is working upon is utterly compendious, she retains all details and is able to deploy them effectively. She is personable and bright and has the complete trust of her clients.
Legal 500 2024
Over the years you've been so helpful to me, supportive and always at hand. I don't know what I would do without you, and I wouldn't be here today if it wasn't for you. From the bottom of my heart, thank you so much; thank you for everything you've done for me, thank you for guiding me through this whole experience, thank you for your support, your kind words, your advice and for being there on the day of my life that ended one chapter and started another.
Client
I have never been through this before and it's a bit confusing for me. But as always you have put my mind at ease.
Client
Ben always cuts through the complexity to the nub of the matter, giving a clear way forward.
Chambers and Partners, 2023
You seem to be the only solicitor that has mentioned about treatment and I welcome that fact as it's not only about pay-out for compensation but also the help I need along the way of my recovery.
Client
Thank you very much Sophie and your colleagues for representing me and providing such an A1 service in my time of need. I would gladly recommend your service to anyone who unfortunately finds themselves in a similar position.
Client
Many thanks for everything. You really were a Godsend. Thank you for all your help in something completely alien to me, you were lovely and I wish you all the very best for your future. Thank you again for all the help and support and words of encouragement.
Client