Debt recovery specialists
Recovering your debts quickly and cost-effectively letting you get on with business
A debt can be a distraction, and needs to be recovered quickly and cost-effectively. Unpaid debts could harm your business, from affecting cash flow to damaging your reputation. Acting quickly and appropriately is vital to ensure the matter doesn't drag on. Our team of debt recovery experts will take decisive action and deliver the right results.
What is debt recovery?
Debt recovery is a legal process that allows creditors to recover unpaid debts from debtors. It involves legal action to collect outstanding debts, including court proceedings, asset seizure, and wage garnishment. The law provides guidelines and procedures for debt collection, ensuring fair treatment of both parties involved.
How Moore Barlow can help
If you need to recover a debt, you'll want it done as quickly and cost-effectively as possible, without it becoming a distraction to your business or personal life. Unpaid debts can be massively damaging for any business. It can affect your cash flow, which in turn can create uncertainty, cause issues with paying your own staff and suppliers and ultimately harm your reputation.
Acting quickly and taking the right course of action is imperative to ensure the matter doesn't drag on and to get debts paid as quickly as possible. There are specific steps you can take to achieve a speedy and effective resolution.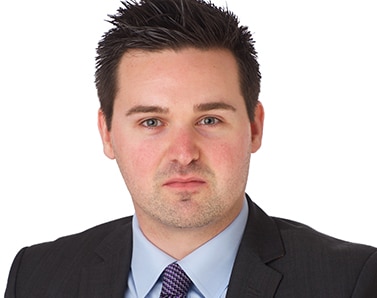 Daniel Baker
Senior associate | Debt recovery, Business dispute resolution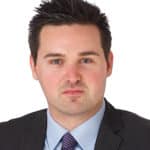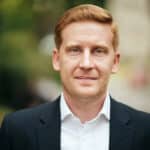 Your local debt recovery experts
Our debt recovery specialists are well-known for taking decisive action and delivering the right results. We will support you with a complete debt recovery service, including pre-issue recovery, issuing claims in the County Court and High Court, and enforcement of judgments. In some circumstances, County Court or High Court proceedings may not be the most effective method of recovery, so our debt recovery experts will discuss alternative options with you, such as insolvency proceedings or possession and sale proceedings.
Our tailored commercial advice is focused on collecting debts quickly and economically. We are experienced, committed and highly motivated to achieve the result you want. Where litigation is necessary, we'll discuss and agree our fees before starting work, so you can be sure the action is justifiable and worthwhile.
Keeping you informed and confident about the outcome is vital and a central aspect of our service. We can also advise on and help you develop and improve your credit control procedures.
Our team of dispute resolution solicitors
Contact us
We offer a 'one-stop-shop' approach which not only includes comprehensive debt recovery services, but also our insights and expertise in related matters such as property, commercial, insolvency and dispute resolution. So whether you are a large lending institution, national accountancy firm or a business owner, we can support you with practical advice and a comprehensive and seamless service.
We have offices in London, Richmond, Southampton, Guildford, Lymington and Woking, meaning we are ideally placed to offer specialist debt recovery assistance on a local and national level.
Explore our dispute resolution insights
Don't take our word for it…
Moore Barlow LLP have a very good understanding of the nature of our business, our client contractual terms and how best to engage with our customers regarding debt recovery.
Legal 500
The individuals have proven to provide comprehensive advice and support. They are not afraid to speak to our clients directly in order to get resolution on debt recovery matters.
Legal 500
They go above and beyond what one would expect from any legal team. They are quick to respond and will leave no stone unturned in order to get the result needed.
Legal 500