Meet our expert lawyers who are dedicated in making life better for our clients.
About David
I lead the firm's dispute resolution (business & personal), civil litigation and commercial mediation practice. I am well known for handling judicial review cases and challenging the decisions of public bodies.
The litigation I handle is complex in nature and is undertaken for companies of all sizes, owner managed businesses, educational institutions and private individuals. Many of my cases involve international issues.
I am a mediator with a success rate of over 90% in settling disputes. I am a trustee of a number of charities.
I enjoy sport, especially tennis and football, and history.
Specialisms
Dispute resolution
Judicial review
Memberships
Executive of the Commercial Litigation Association
International Bar Association
Institute of Directors
Meet the wider team
We are here to help
Our expert lawyers are here to support you with all your legal needs.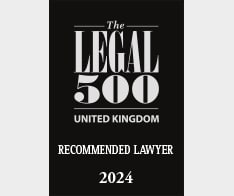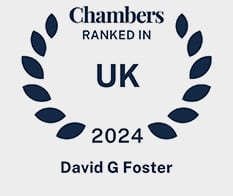 Don't take our word for it…
He's extremely experienced and is very quick to work out the client's perspective. He's extremely popular and good at thinking laterally to come up with a commercial solution.
Chambers and Partners, 2024
David Foster is a brilliant litigator and an excellent strategist, with exceptionally good judgment. With his rounded experience as a mediator, there is rarely a case which David cannot resolve.
Legal 500, 2024
David is an excellent judge of who would be best to loop in on a matter according to specific needs.
Chambers and Partners, 2023
David Foster is a first-class litigator. He brings a sharply commercial instinct, along with a creative verve to devise the best strategy to resolve disputes. Always a great pleasure to work with.
Legal 500, 2023
David Foster is a highly experienced litigator, with a laser focus on securing the client's objectives. Brings his great experience of mediation to devise creative solutions to complex problems. A real pleasure to work with.
Legal 500 2022
David Foster is commercial, practical and a pleasure to work with. Very popular with clients. Uses his experience as a mediator to find creative solutions to problems.
Legal 500 2022
Explore David's latest articles