Corporate notary services for businesses
Our experienced notary public solicitors provides a comprehensive range of notary services to businesses within London and the UK.
Whether you require notarisation of documents for use abroad, certification of copies or authentication of signatures, we are here to help. With a wealth of knowledge and expertise, we ensure that your documents are legally recognised and accepted in the relevant jurisdiction. Trust us to handle your notary needs efficiently and effectively.
Notaries hold a public office granted and regulated by the Archbishop of Canterbury. By signing and sealing a document, a Notary gives credence to that document and it will, (if the necessary formalities have been properly observed), be accepted without question in all jurisdictions around the world. The work of the Notary therefore is to deal with documents, which will be used abroad.
Notary public services in London and the UK
If you need to sign a document or provide evidence of something which will be relied upon in an overseas country, but you sign the document outside that country, the receiving authority will require some certainty that the information contained in the document is intended and correct and that, if the document shows it was signed by a named individual, somebody with authority has confirmed that this is indeed the case. It is a Notary Public who has that public authority. Thus clients will be asked to return documents to their overseas lawyer once they have been "notarised" or "legalised".
In these situations clients will therefore be asked by their overseas lawyer to return those documents to those lawyers once they have been "notarised" or "legalised".
Members of our staff are also Notary Publics. However, it is important to note that when acting in their capacity as a Notary, they do so as independent professionals and the service they provide is provided direct to you and not by Moore Barlow. Their individual Terms of Business for notary services may be accessed on their personal profile on our website: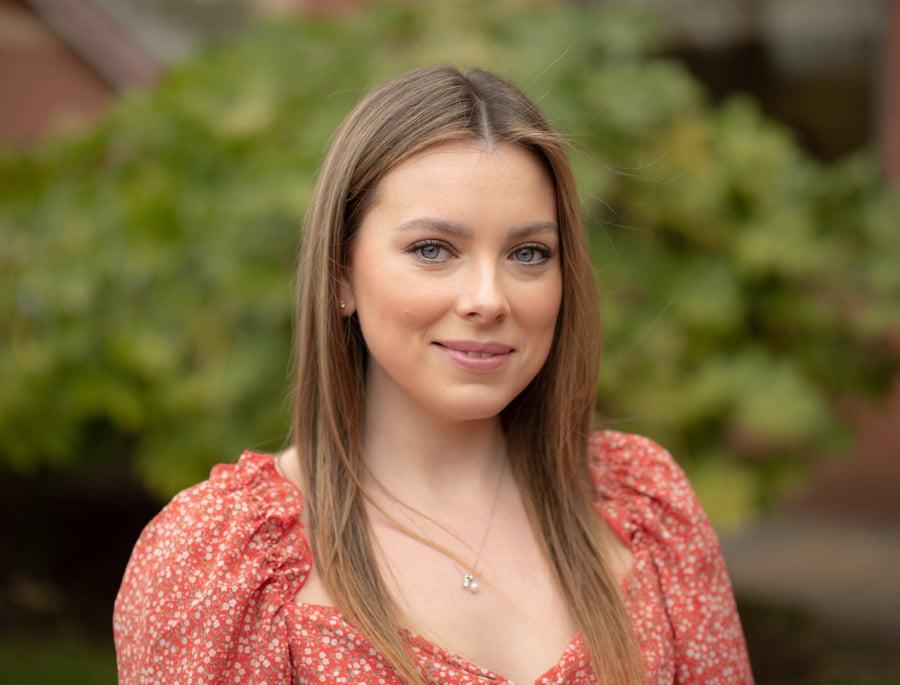 Louise Williams
Solicitor and notary public | Land, farm and estates, Notarial services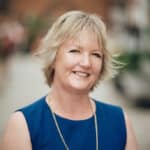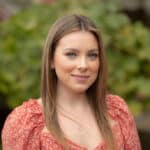 What will our notary solicitors do?
A notary will deal with a number of different documents and requirements. The most common activities comprise:
Witnessing the signature of documents
Authenticating (or confirming the truth of) facts set out in a document or certifying copies of originals
Administering oaths and declarations
The notary will have to satisfy themselves that the client understands the nature of the document or that documents provided to him/her are valid. It is not a rubber stamping exercise. The notary will formally identify the individual who has to sign, usually, by means of a passport and some other document that confirms a residential address. In the case of a document to be completed by a company, the Notary will need to satisfy himself/herself that the individual or individuals signing have the requisite power and authority to sign on behalf of that company and that the company exists.
In addition, the notary will advise on what requirements will be necessary to ensure that the document is in an acceptable format in the receiving country. This may require a further document or a specific certificate being prepared. It may also require legalisation. For some countries, it is sufficient if a document simply bears the seal and signature of a notary.
In other countries, the document will require the notary's signature and seal to be legalised. This process means that the document signed and sealed by the notary is submitted to and a further certificate is affixed to the document, by the state in which the notary practices; in the UK, it is the Foreign & Commonwealth Office, which fulfils this role.
This further certificate will be a document called an "Apostille" that is attached to your document and bears the imprint of the Foreign and Commonwealth Office. This certificate confirms the authenticity of the notary's signature and seal (and therefore their qualifications). It is attached under the terms of The Hague Convention 1961. This usually takes up to 4 working days after your appointment with the Notary.
In addition to the Foreign & Commonwealth Office's certificate, the Consulate or Embassy of the receiving country may also need to add its own verification. It will do this after the Foreign & Commonwealth Office have affixed their verification. If the receiving country is a signatory to The Hague Convention of 5 October 1961, then it will not be necessary to submit the document to the embassy of the receiving country and it will be sufficient to obtain an Apostille only. The notary will advise on which countries need additional legalisation. The additional timings involved will also be discussed as some Embassies take several extra days to complete their formalities. In any event, the process of legalisation will start straight after the appointment between you and the notary.
Why choose our notary public solicitors?
At Moore Barlow our notary public solicitors are highly experienced and knowledgeable in all aspects of notary services. We offer a professional and efficient service, ensuring that all legal requirements are met and documents are properly certified. Our team is dedicated to providing the best possible service to our clients, and we pride ourselves on our attention to detail and commitment to excellence. With our expertise and dedication, you can trust us to provide the highest quality notary services for your business.
How can our notary public solicitors help?
Let our experienced notary public solicitors assist with a wide range of legal documents, including authentication of signatures, certification of copies and witnessing the signing of important contracts and agreements. We can also provide advice on international transactions and ensure that your documents comply with foreign regulations. Our comprehensive notary service is designed to meet the needs of individuals and businesses alike, providing peace of mind and legal certainty in all your important dealings.
We have offices in London, Richmond, Southampton, Guildford, Lymington and Woking and are ideally placed to offer local, national and international specialist support to businesses.
We are here to help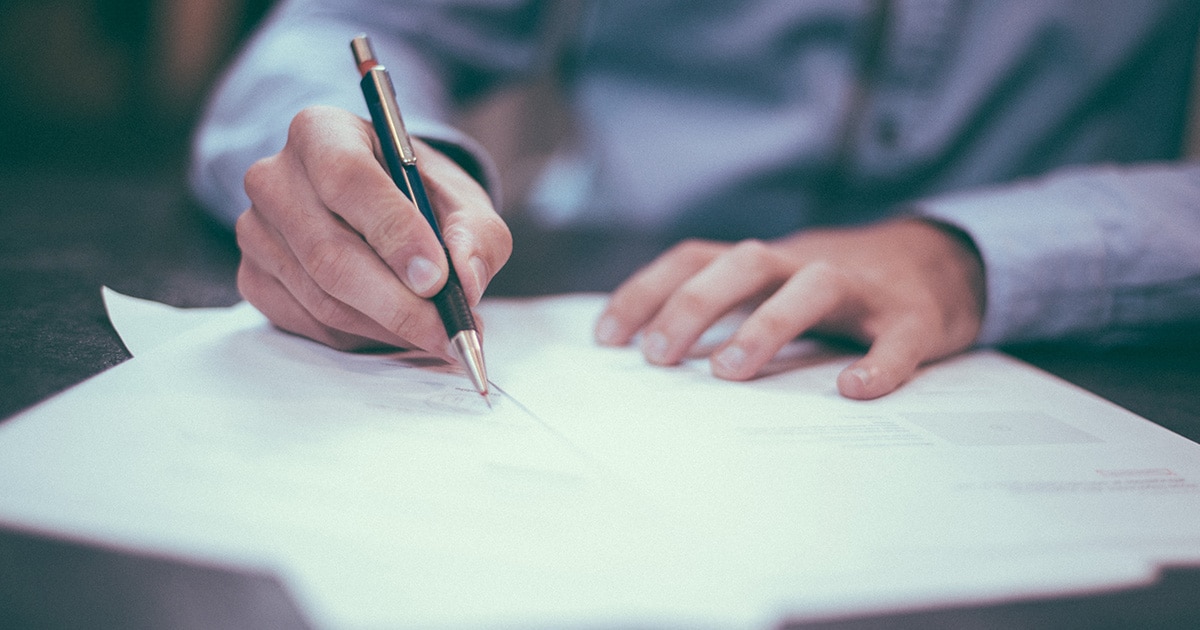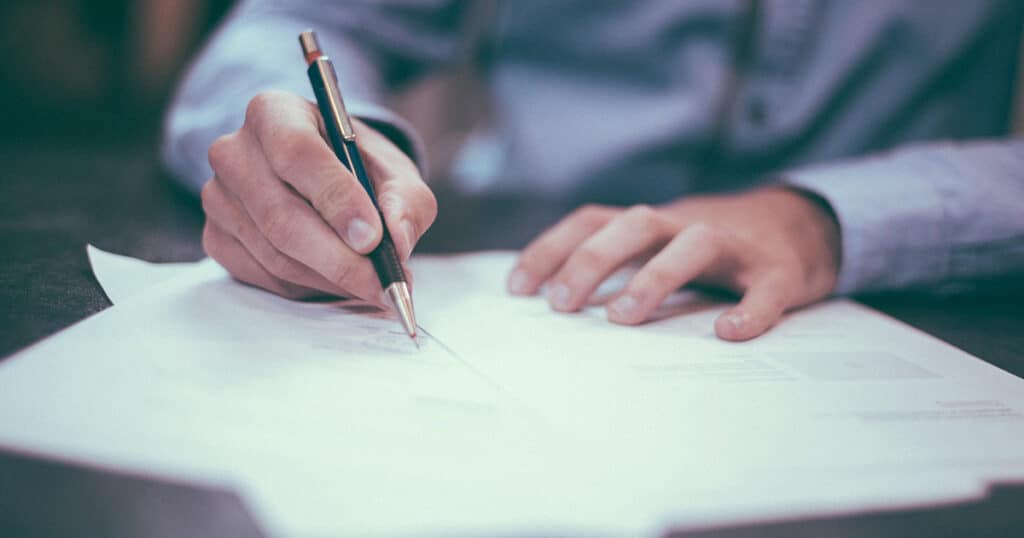 Discover how our expert notary lawyers can help you.
Frequently asked questions
What is a notary public solicitor?
A notary is a solicitor who has pursued an additional qualification to practise as a notary public. While there exist a small number of notaries who do not hold solicitor qualifications. The principal role of a notary public revolves around the verification and validation of documents and signatures.
Can a solicitor notarize? / Who can be a notary public in UK?
Yes, in the UK, a solicitor can be a notary public. Other individuals can also become a notary public by fulfilling specific requirements, such as completing a notarial practice course and obtaining a notarial practice certificate.
What specific services does a corporate notary provide for businesses?
A corporate notary provides services such as notarizing corporate documents, including contracts, agreements, and other legal papers, certifying signatures, and acting as an official witness to corporate transactions.
How can a corporate notary service help protect my business?
A corporate notary service can help protect your business by providing notarisation services for important legal documents, ensuring their authenticity and reducing the risk of fraud or dispute.
How do I get a document notarized in London?
To get a document notarized in London, you need to find a notary public. Make an appointment with the notary, bring the document and appropriate identification, and pay the required fees. The notary will verify your identity, witness the signing of the document, and add their seal and signature.
What documents typically require the services of a corporate notary?
Some documents that typically require the services of a corporate notary include articles of incorporation, shareholders agreements, powers of attorney, contracts, and deeds.
How does the process of notarization work within a business framework?
Notarization involves the authentication of documents by a notary public, who verifies the identity of the signatories and ensures the documents are genuine. In a business framework, this process is used to add legal validity to contracts, agreements, and other important documents.
Explore the latest insight from Moore Barlow