Family mediation solicitors
At Moore Barlow, we understand that family disputes can be emotionally draining and complex. That's why we offer family mediation services to help you resolve issues in a calm and constructive manner.
Our experienced family mediation solicitors will work with you and your family to find a mutually beneficial solution, without the need for court intervention.
If a couple facing a separation are not able to sort out the issues arising from that themselves or another form of family conflict has arisen, our family mediators can help them manage the issues so that all those involved can find an agreeable way forward. Qualified and experienced mediators in our family law mediation team can help individuals and families find a resolution that they may not be able to achieve on their own.
For couples divorcing, especially if they have children, our family mediators can make a real difference to the process by assisting them find practical solutions to issues such as those relating to finances, childcare arrangements and other disputes.
Are you looking to refer a client for mediation?
If you would like to refer a client for mediation, please complete our client referral form.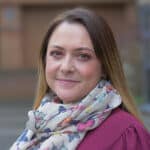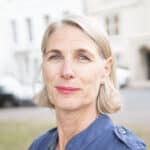 What is family mediation?
Family mediation is a process available for to couples facing a divorce or separation or for other family members in dispute, to assist them resolve their issues without needing to involve the courts.
Family mediation involves a neutral qualified third party to help everyone find a way forward. The clients often need to negotiate with each other and make compromises as part of that process. The mediator helps guide that process.
How does family mediation work?
Family mediation can work in a number of different ways, depending on the situation and what is needed to achieve a solution so that the clients can move forward. It essentially provides a confidential safe space for clients to explore all options and avenues open to them and their family to find the best solution for all, most importantly with any children of the family remaining at the centre of their discussions. The clients, with the aid of the skilled family law mediator, make their own decisions about their future and that of their family.
Often, family mediation involves the clients being in a room together with the mediator, but in some circumstances they may be in separate rooms. A family mediation session usually lasts for around 60-90 minutes and a number of sessions may be needed before a resolution can be achieved.
What are the benefits of family mediation?
There are many potential benefits of family mediation, including:
Mediation is cost-effective in comparison to court proceedings.
Mediation is often a quicker process than going to court.
Mediation can be a flexible process, arranged to your specific requirements.
Mediation is confidential.
Mediation is child centred.
Mediation is usually less stressful for those involved than going to court.
Mediation can give clients a sense of input and control; their voice is being heard and they can influence the decisions made about their future.
The divorce mediation process
Mediation and collaborative law approach are positive alternative methods to resolving issues about your finances and the arrangements for your children, avoiding contested court proceedings.
These processes are less costly in time and fees and lead to a more positive outcome for your family as a whole.
Is mediation compulsory in family law?
Mediation is something that the courts look upon positively as a preferred option to court proceedings when resolving family law matters. A Mediation Information and Assessment Meeting (MIAM) is usually required to see if mediation is a suitable process and in most cases it will be. It is a requirement to attend a MIAM prior to issuing a court application now unless it is an urgent matter.
However, attending mediation is not currently compulsory in the UK and remains a voluntary process. There are some circumstances in which it may not be appropriate, such as cases involving domestic abuse, harm to children or allegations of abuse. If someone's safety is deemed to be at risk, then as a result of the initial assessment process, a decision may be made that mediation is not suitable.
How to prepare for mediation family law sessions
Taking a few steps to prepare for mediation family law sessions can help ensure that you get the most from the process. Our mediation preparation tips include:
Ensuring you understand the process by reviewing the paperwork provide by the mediator prior to the session and noting any questions you may have of the mediator before the session.
Write down the issues that you want mediation to resolve.
Write down any thoughts you have about the mediation outcomes you want and why.
Have any relevant documents or information to hand for the session e.g. financial information and documentation.
Be prepared to come with an open mind and to listen to others.
Be realistic and willing to compromise in some areas if needed.
How our family mediation solicitors can help
All kinds of family disputes, relationship breakdown or other issues involving family members, are challenging to deal with. Emotions run high and a relationship breakdown is one of the most stressful experiences one can go through. Our experienced team are ideally placed to help with family mediation due to their experience, expertise and empathy. Using such skills, we have assisted many couples and families find a solution to issues they could not resolve on their own.
Our team includes accredited mediators, trained by both Resolution and the Family Mediators Association, recommended for their skill and understanding to work with clients in a flexible and constructive way to try and resolve problems as quickly as possible.
Our team of family law solicitors
Who can our family mediation solicitors help?
There are a wide range of individuals who can benefit from mediation. These can include:
Separating or divorcing couples.
Parents facing difficulties in sorting childcare arrangements.
Grandparents seeking to spend time with their grandchildren.
And mediation can assist resolve such issues as;
Sorting out the finances upon separation or divorce.
What happens to the family home.
With whom and in which country a child may live after a parental separation.
How much time a child spends with each parent.
Where a child should go to school.
Any family law-related dispute that cannot be resolved by the individuals themselves could benefit from the mediation process, to enable a resolution to be found.
Why choose our family mediation services?
Here at Moore Barlow, our family mediation solicitors are the best choice for resolving family disputes because we are experienced, compassionate, and skilled at finding mutually beneficial solutions. With a focus on communication and understanding, our solicitors work to minimise conflict and promote cooperation, helping families to reach agreements that are fair and sustainable. Whether you are dealing with divorce, child custody, or other family issues, our mediation services can help you achieve a positive outcome and move forward with confidence.
How can our family mediation solicitors help?
If you need a family mediation solicitor, we can help by providing a neutral and confidential environment for families to discuss and resolve disputes. We offer a collaborative approach to resolving issues such as divorce, child custody, and financial matters. Our goal is to help families reach mutually beneficial agreements without the need for costly and time-consuming court battles.
Our team of family lawyers and our mediation services are based across all of our office locations; we can offer family mediation in London, Richmond, Southampton, Guildford, Lymington, and Woking. Get in touch with the team at Moore Barlow to find out more about our family mediation services.
Explore our family mediation guide
Meet our team of family mediators and explore more detail about the mediation legal services we offer families.
Download
FAQs about family law mediation
What is mediation in family law?
In family law, mediation is a voluntary process used when there is a dispute amongst family members to help overcome the issues they are experiencing and to work towards finding a solution. It's a process commonly used in separation or divorce and when splitting finances or making child arrangements.
It's not to be confused with a process such as marriage therapy or counselling. Mediation is not designed to bring the couple back together or mend a family relationship, but to help the family find a way forward in light of that relationship breakdown.
What does family mediation involve?
Family mediation usually involves an initial individual assessment meeting and then at least one (and sometimes several) sessions where the individuals involved will talk through their issues and the mediator will guide discussions to keep things on track.
The sessions will not usually exceed 90 minutes and are designed to encourage positive discussions so that an outcome can be reached that everyone can accept.
What happens at a family mediation meeting?
Family mediation sessions can vary in format, as it is a flexible process that can be tailored to requirements. However, it usually involves the clients together with the mediator in a neutral location to discuss the issues at hand.
In some cases, the clients may be in separate rooms rather than face to face or mediation can take place remotely in the same virtual room or in separate rooms. . The mediator will ensure that each person has to chance to air their views and takes time to listen to the other's point of view so that the clients can start to move forward in their discussions towards achieving a compromised outcome acceptable to all.
What is mediation in family court?
In terms of the family court, the judges often promote mediation as an option for most people. It is a positive alternative way to resolve family law issues without needing to rely on the court process which is long, costly and where a judge makes a decision on the couple's behalf about what is right for their family.  It is a an out of court process. If mediation is not suitable for the specific situation or mediation fails to resolve the issues, there are often other alternative dispute resolution processes that may be suitable. However there are different forms of mediation such that including solicitors or co-mediation which may increase the chances of a successful mediation process.
How long does mediation take?
Mediation is a bespoke process so it can take as long as the couple need to reach an acceptable solution. Typically, a mediation is concluded after three to four sessions, each lasting around 1½ hours. These sessions can take place over a period of weeks or months, depending on what suits the couple.
Sometimes, financial information can take a while to gather together, such as pension valuations, but, other than that, the pace of the mediation process is determined by the couple.
Is the family mediation decision binding?
The outcome in mediation is not binding unless and until it is incorporated in aa court order approved by a judge. Only when any agreement is put into a court order and approved by the judge do the terms become binding.
It is very common, however, for the mediated agreements to be effectively converted into consent orders for the judge to approve upon mediation concluding, without any issues.
What happens if family mediation fails?
If the family mediation breaks down for any reason then the couple will need to speak to their legal advisors about their other options, such as using the collaborative law approach, making an application to the court or going through arbitration.
The door is always open so the couple can return to mediation at a later stage if they both wish to do so. The only exception would be if the mediator has deemed mediation unsuitable.
How much does family mediation cost?
Family mediation fees vary, depending on what needs to be discussed and how many sessions are needed. A typical family mediation can be concluded much more cost effectively  than going to court or engaging in lengthy adversarial solicitor negotiations.
Detailed information on costs is provided by our mediators once the couple have both met with the mediator individually, and the couple or family members need to agree how to share those costs as part of the process.
What does a family mediation solicitor do?
A family mediation solicitor helps individuals going through a family dispute, such as divorce or child custody, to resolve their issues through mediation rather than through the court system. They facilitate discussions and help both parties reach mutually agreeable solutions in a peaceful and amicable manner.
Do I need a solicitor for mediation?
It is not required to have a solicitor for mediation, as mediation is a voluntary process that allows parties to resolve their disputes without court involvement. However, some individuals may choose to have a solicitor present during the mediation process for guidance and legal advice.
What can be discussed in family mediation?
Family mediation can be used to discuss and resolve various issues, including divorce and separation, child custody and visitation arrangements, financial matters such as division of assets and debts, spousal and child support, and communication and parenting plans. The mediator assists families in finding mutually agreeable solutions and reaching a peaceful resolution.
What if my ex refuses mediation?
If your ex refuses mediation, you may have to explore other options for resolving your issues such as hiring a lawyer or going to court. However, it is always best to try to approach the situation calmly and communicate with your ex about the benefits of mediation before pursuing other avenues.
Our family and divorce law insights
I have felt very comfortable dealing with them despite the difficulty of the situation and have welcomed their calm, objective and outcome-oriented advice and work.
Chambers and Partners
Highly effective, polished, and impressive. Remarkably calm under any pressure, it would seem. More than capable of the biggest cases. A winning combination of judgement, intelligence, client care, and astute tactics.
Legal 500
There are a number of key individuals who are impressive to deal with when dealing with complex financial matters. The team work well together and appear to deliver a strong service to clients. Many of the team are professional to deal with and have specialist expertise in dealing with high-net-worth individuals.
Legal 500