Meet our expert lawyers who are dedicated in making life better for our clients.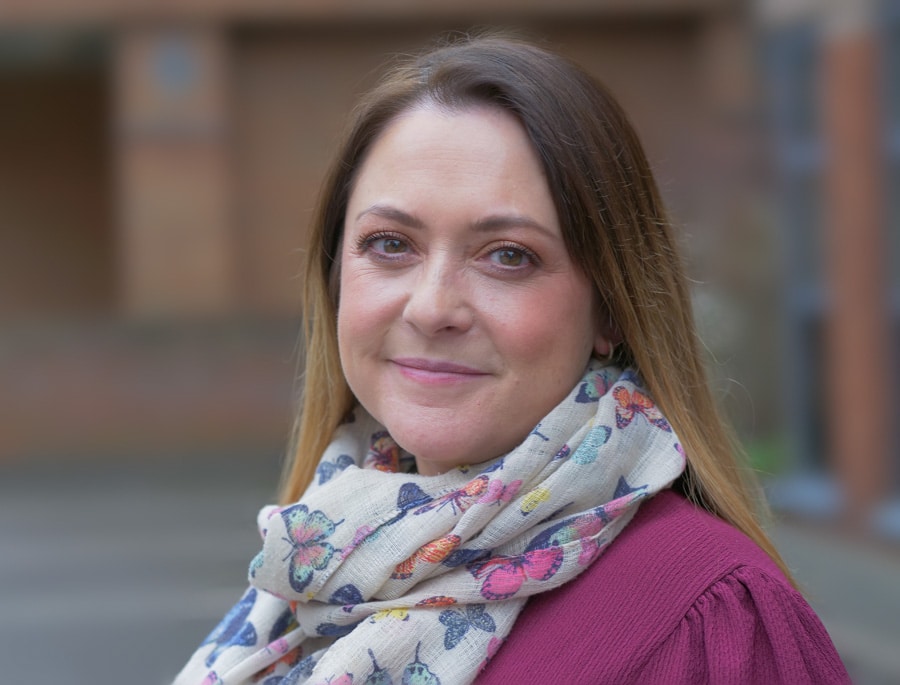 About Victoria
I specialise exclusively in family law and have done for 19 years, I help clients resolve issues related to the breakdown of their relationship. I am passionate about resolving disputes without court proceedings wherever possible. I am a qualified mediator having trained with the Family Mediators Association.
Many of my clients are in the process of separating or going through a divorce and are looking for help to resolve the division of their assets and financial provision for their children. I'm experienced to deal with high net worth matters and complex assets including pensions and businesses.
I regularly act for parents where there is a dispute about how much time they spend with their children, who their children live with, or where there is a dispute about key issues such as schooling or vaccinations.
Some of my clients are seeking help in cases involving the permanent overseas relocation of children as well as temporary removal for holidays.
My clients find me approachable and tell me that they like my practical, no-nonsense advice, understanding what their key objectives are and keeping costs in proportion to the issue.
I empower clients during one of the most turbulent periods of their lives and help them come out the other side in a better situation.
I have worked in London since 2007, I joined Moore Blatch (now Moore Barlow, May 2020) as a Partner in 2018.
Specialisms
Memberships
Mediator
Collaborative lawyer
Resolution member and accredited as an expert in complex and high net worth financial matters
Family Mediators Association
Family Mediation Council
Meet the wider team
We are here to help
Start an online enquiry with Victoria.
Victoria's accreditations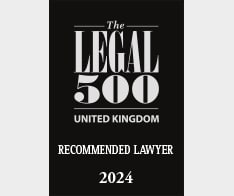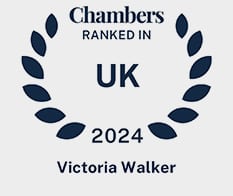 Don't take our word for it…
Victoria was incredibly sensible and easy to work with. She was easy to pick up the phone to and really worked through the problems which we had.
Chambers and Partners, 2024
Victoria Walker – experienced, considered, calm and determined. She is an excellent family lawyer who cares about helping her clients through their cases.
Chambers and Partners, 2024
Victoria Walker moved heaven and earth to enable us to help us and was then available at very short notice during the hearing itself. Her commitment was unwavering.
Legal 500, 2023
Victoria Walker is an excellent lawyer and even on a difficult case it is a pleasure to have her on the other side. She combines a sense of humour with a keen attention to detail. She is sensitive to her client's emotional needs and takes a sensible approach.
Legal 500, 2022
I was very fortunate that Victoria handled my case. From our first meeting I felt I was in safe hands and I trusted her judgement every step of the way. Going through a divorce was an unsettling process for me. Victoria contained my anxieties by her strong leadership, guidance, and expertise; I cannot praise her enough. Thank you, Victoria, for all your support!
Client
I just wanted to say thank you so much for all your amazing work on mine and my son's behalf. I am so grateful you gave me such realistic expectations and then went on to secure more than the predicted best outcome. Also for your wise words after the judgment. With sincere and heartfelt thanks again for all your hard work and expertise.
Client
I want to say a massive thank you to Victoria Walker. She is a great solicitor and has helped me so much with my divorce. I cannot recommend her enough!
Client – Dr C
Thank you for all your help. You have been brilliant and I really appreciated your help and guidance every step of the way.
Client – Mrs W
Victoria has acted for me since 2014 following a recommendation from a mutual friend. She understood my predicaments and gave me very sound advice, she is well versed in her area of expertise and I did not hesitate to instruct her again in 2017 to start proceedings. She is incredibly supportive and was always on hand to answer my numerous queries very patiently to bring clarity into a very emotive situation. I would very gladly recommend Victoria to others and would use her services again in the future.
Client
Victoria has been helpful to me in being a calm, approachable and entirely affable individual to deal with, making it feel less like the formal process that the law can represent to inexperienced people like myself. She has helped me see the wood from the trees, in sorting through the context and detail of events to identify what is material and significant and what is not. Importantly I've felt like I'm being treated like a human by a professional who has adapted their style to my needs and helped me stay on the straight and narrow.
Client
Explore Victoria's latest articles