Commercial and technology
Smooth running of your business with robust agreements that protect you and your customers.
Protecting your business and its assets is essential. You will also want to ensure consistency of approach across your whole business at both a corporate and operational level. You may also need support with specific requirements affecting your business sector such as regulatory issues governing financial services, healthcare, or operating an outsourced or franchised business.
If you run a business, your primary focus is most likely to be generating income and ensuring that your business runs efficiently. However, to help ensure that this is the case you will also need to protect your business against the unexpected.
We are here to help
Discover how our expert commercial and technology lawyers can help you and your business.
Contact us
How Moore Barlow can help
Not all commercial relationships run smoothly and not everyone will have the same high business standards as you do. To protect your business, you will need to ensure that you have appropriate commercial contracts in place with suppliers, buyers, sellers and any other organisation that you have a financial relationship with. That's where we can help.
As a business owner, you will also need to comply with numerous other legal and regulatory requirements. Some apply to all businesses, for example data protection – while others may be specific to your industry, such as financial or health regulations. You may work in a specific business sector such as IT or telecoms where there are unique commercial issues, or your business model may involve franchising or outsourcing.
However complex your professional needs, our commercial and technology solicitors can help you improve your efficiency with expertise in every aspect of commercial law. We take time to understand your business and apply specific legal advice to your corporate ambitions.
We can also help with:
technology, media and telecoms (TMT)- advice on negotiating/drafting contracts and related areas
agency, distribution and resale arrangements
procurement of goods and services
supply for goods and services
collaboration, research and development agreements
e-commerce, online trading and distance selling
mergers and acquisitions – commercial law support in due diligence exercises
They pay attention to detail, are responsive to ideas, and the client's needs are foremost.
Legal 500, 2021
Our team of commercial solicitors
At Moore Barlow, we are lawyers by profession, but we do so much more than 'just' law. We establish bespoke relationships with each of our clients, based on trust. Meet our commercial and technology team below.
We are here to help
If you want a professional and personal service from experienced commercial and technology lawyers, Moore Barlow are here to help. We are recognised by the Legal 500 for providing excellent, proactive, and responsive practice, in addition to ranking in the Chambers and Partners directory and The Times Best Law Firms list.
With legal specialists across all of these different areas, our experienced and respected commercial team are based in London, Richmond, Southampton, Guildford, Lymington, and Woking.
If you require advice or assistance from a commercial law solicitor, contact our team.
Contact us today
Discover how our expert commercial lawyers can help you and your business.
Contact us
Our team accreditations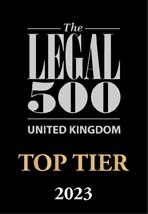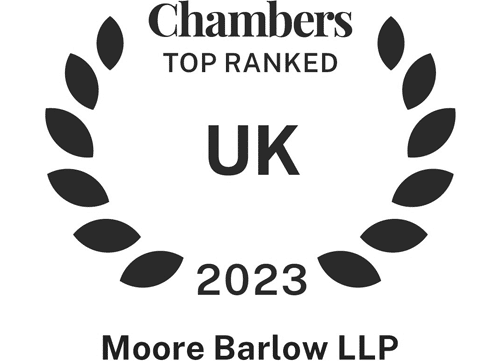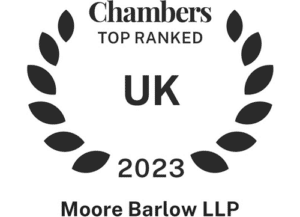 Sign up to our commercial and technology legal newsletter
Visit our SME insight hub
Discover our latest research and commentary aimed at supporting SMEs. Offering clear guidance, we'll help you to break down complex legal matters and understand the steps you'll need to take to help achieve your goals.
Explore