Land development solicitors
Explore how we can help businesses with their legal requirements around property and land.
Contact our team
Flexible and tailored approach can ensure that your development projects run smoothly
A modern and bespoke approach to all land development projects for developers, land promoters, affordable housing providers, house builders and landowners.
In a property market where the challenges are ever changing, it pays to use land and property development solicitors that can anticipate potential issues early on and find solutions that are both practical and commercial.
Whether you are a large housebuilder or regional builder and are building hundreds of units or developing a single plot, it is important to seek out expert legal advice that is tailored your specific needs.
If you are a landowner selling land to house builders, the issues involved can be complex and the values involved can be high. So having access to advice from industry experts can help to ensure that your transaction runs as smoothly as possible from beginning to end.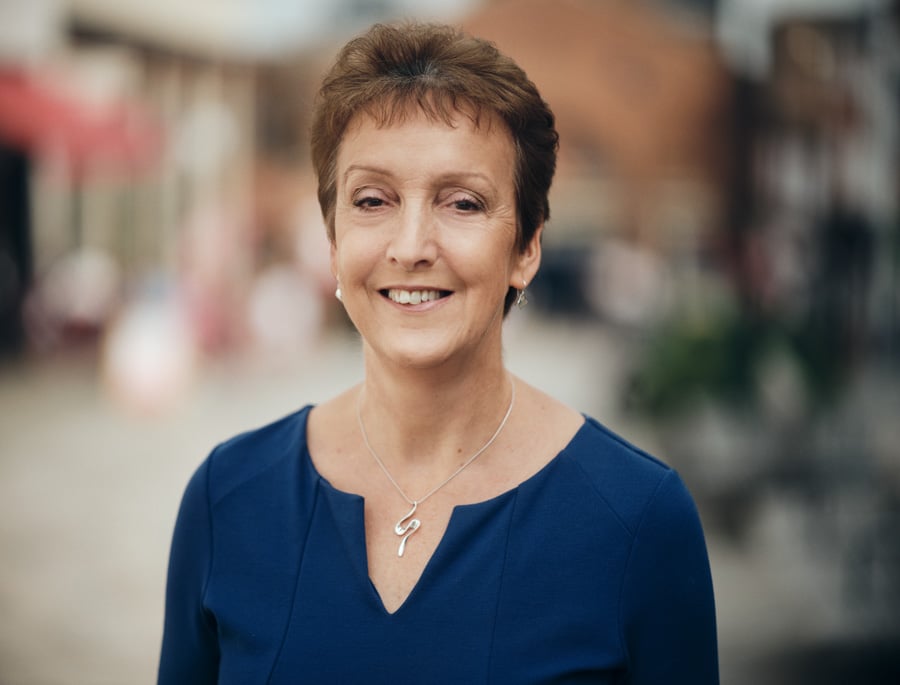 Helen Archibald
Partner | Real estate, Commercial property, Land development
What is land development?
Land development law is a branch of law that governs the legal aspects of developing land for commercial, residential, or industrial use. It encompasses zoning and land use regulations, environmental laws, permits and approvals, and other legal issues related to the planning, construction, and sale of developed land.
Expert legal services – from start to finish
We operate a start to finish service for developers, land promoters and affordable housing providers of all sizes covering all aspects of residential development from strategic land assembly, joint ventures and consortium developments through to development finance and the sale of completed units.
Additionally, we act for a wide spread of residential developers including many of the UK's largest house builders, as well as regional developers. We strive to provide a transparent, flexible and modern approach tailored to meet the specific needs of each client including bespoke reporting and innovative fee structures.
We also act for a range of landowners selling land to house builders for development including promotion and collaboration agreements. We regard as paramount our awareness of the ever-changing challenges in the property market, which enables us to anticipate potential issues and delays and offer practical and commercial solutions. We respond rapidly to get the job done.
Meet our team of commercial property solicitors
What land development legal services do we offer?
Affordable housing
Most new housing developments require the provision of affordable housing. Traditionally, a housebuilder contracts with a registered provider to acquire the affordable housing. However, this process is evolving.
Whilst the traditional means of providing affordable housing still accounts for most affordable housing procurement, other means are now becoming more commonplace. Private affordable housing providers are entering the market and registered providers are becoming housebuilders in their own right.
We act for private affordable housing providers and for registered providers who require the high level of experience and expertise we have developed over many years in acting for a broad range of housebuilders.
We also advise housebuilders on the disposal of affordable housing land and dwellings to providers for onward sale or renting to end occupiers.
Real estate finance
Securing finance for a real estate project, whether the purchase of existing buildings for investment, occupation or land for development, is a vital component of any real estate transaction.
It is important to seek advice from a team that has a thorough understanding of the issues that are important to your potential funders, including mainstream lenders and alternative funders. Your funding is much more likely to be successful if it is structured and pre-packaged so as to be compliant from a lender's point of view. As panel solicitors for a number of banks and associate members of the Association of Short Term Lenders (ASTL) we are highly experienced in advising on all funding requirements.
Our impressive track record advising on both long and shorter term funding arrangements including bridging, buy to let and development finance, enables us to provide you with confidence that we are well placed to help you secure finance for your real estate project.
Infrastructure
Delivering an efficient programme is an essential part of the construction timeline and often one which stands in the way of sales. Our land development team will ensure that your infrastructure agreements are progressed in a timely fashion whilst identifying key issues that will have practical implications on site.
We deal with all elements of infrastructure including statutory highways, drainage and other utility agreements and obligations under planning agreements such as transfers of public open space. Our clients value the energetic and direct approach taken to a stage of the development cycle which is consistently under-valued and under-resourced.
Land promotion
Promotion Agreements are now a popular choice for landowners and developers where a landowner owns land that may be suitable for development and a promoter (a developer or specialist promoter) has the necessary expertise and funds to promote the land via the planning system.
Whilst some Promotion Agreements ('hybrid agreements') allow the promoter to buy the whole or part of the land following the grant of planning permission, the most common form of Promotion Agreement provides for the sale of the land once planning permission has been obtained with the sale proceeds shared between the landowner and promoter in agreed proportions.
Under a Promotion Agreement the landowner and promoter have a mutual interest in ensuring that the land is sold for the highest possible price.  In contrast to a traditional Option Agreement, the price is determined by the market rather than an agreed valuation.
We act for landowners, developers and specialist promoters. Our wide-ranging experience enables us to fully understand the aims of all parties and how best to achieve them for all involved.
Plot sales
Plot sales are likely to be more complex with each new development. As a developer, you are aware that the days of uniform plots with standardised housing are long gone. On many sites, almost every property is unique, every plot is different and every sale is bound to be more complex than the last. Accommodating multiple housing types, including the need for social housing, public amenities or commercial developments demands specialist support.
Our expert team specialises in handling all manner of plot sales from high-volume plots to bespoke new-build sales. We pride ourselves on having the capacity and flexibility to work to very tight deadlines, ensuring that clients' monthly and yearend targets are met.
At Moore Barlow, we offer all legal services related to commercial and residential development and will ensure the whole process is as straight forward as possible, saving you time and money.
Having a single dedicated team that manages the land purchase right through to the plot sale enables any possible issue to be addressed before it manifests.
We draw on our detailed knowledge that stems from providing a conveyancing service to buyers of new-build properties to have a full understanding of your buyers' needs.
Planning
With legislation and planning policy constantly evolving, if you are a developer, landowner or objector, it is essential that you obtain the appropriate advice.
Whether preparing for an initial application, appealing a decision, ensuring planning obligations are carefully drafted, or complying with enforcement notices or judicial review due to third party obligations, seeking advice from a specialist and experienced team can help you successfully navigate what can be a complex area of law.
Our specialist team is experienced in all aspects of the planning process and offers a comprehensive service that covers:
Application
Appeals
Objections
Complex section 106 agreements
Enforcement
Consultation in relation to the formulation of policy
Judicial reviews.
For more information please visit our planning section.
Licensing
Getting the right consent and protecting it is vital for any business that relies on a licence from a local council.   As legislation and policy is constantly evolving, getting the appropriate advice and representation for your business is essential.
If you:
Operate a bar, club, pub, cinema, theatre, restaurant or shop
Need a new licence
Are seeking a variation of an existing licence
Are subject to a premises licence review or refusal
We can offer you expert advice. In addition to advice related to the Licensing Act and common licences we can also advise you on:
Gambling Act 2005
Massage and special treatment including tattooing, acupuncture and piercing
Sex establishment premises including sexual entertainment venues
Street trading
Sports grounds
Table and chairs (or street café) licences.
Land development brochure
Explore our land development legal services, helping businesses to prosper.
View and download
Why Moore Barlow?
We are widely recognised as one of the largest and most experienced land development solicitor teams in the South of England. Not only this, but we pride ourselves in building long-lasting relationships with our clients, so we can stand by and provide you with the necessary help and support you need through thick and thin. Whatever aims and goals you have, we can tailor our advice so that you succeed.
Our approach is partner-led ensuring that clients have direct and regular contact with property development lawyers offering many years of experience in dealing exclusively with residential development. Thanks to the reputation we have built up throughout the years we have great connections throughout the land development sector, resources that our land and property development solicitors can you use to make your dreams a reality. It means that we can provide a service better than any other top firms across the South of England, in addition to a personalised and friendly approach that means you can be sure your investments are in safe hands.
Contact us
So, if you decide that Moore Barlow is the right firm for you, why not find our nearest location to you. With offices in London, Richmond, Southampton, Guildford, Lymington and Woking, we have specialist solicitors that can help you with any legal issues associated with land development and real estate nationwide.
Explore our commercial property legal insights
Don't take our word for it…
Moore Barlow is known for residential and commercial development expertise. The firm continues to act for national and regional house builders, and it is also equipped to handle property finance, landlord and tenant matters and investment work. Its clients also benefit from the firm's knowledge of agricultural property. In addition, the team is noted for its expertise in property transactions in the leisure industry.
Chambers & Partners
As our own business moves from start-up to growth mode, Moore Barlow have continued to scale and develop their service proportionally to meet our developing needs. They continue to adapt to our new systems, work collaboratively with us to ensure transparency in matters, and increase pace in delivery. We look forward to continuing to do business with them in the coming years.
Legal 500
A competent, professional organisation that we are grateful to have on our side. The Moore Barlow team have proved patient, and highly flexible, supporting us as we develop our acquisition strategy, and dealing efficiently with the many landlords' solicitors that are not normally comfortable with our market. For us, the biggest plus is that we can be confident that, where matters are dragging on, it is the landlord that we need to be chasing, not Moore Barlow. They work very well with us to ensure that they/we are never holding up a transaction, and so together we demonstrate absolute professionalism.
Legal 500
The team's focus on our needs and responsiveness makes it feel like we have in-house legal counsel. We have several active matters at any one time, and they have worked with us to develop continually-improving management systems to ensure everyone is up to date with what is happening.
Legal 500
From our numerous dealings with the firm there is clear evidence of a team spirit. Each member of the team works to a high standard and you have confidence with whoever you are dealing with that the task will get done. They are always helpful and will go out of their way to answer any queries we may have.
Legal 500
Moore Barlow's property partners have an in-depth understanding of their area backed by familiarity with their clients and their businesses gained over decades of experience.
Chambers & Partners