Meet our expert lawyers who are dedicated in making life better for our clients.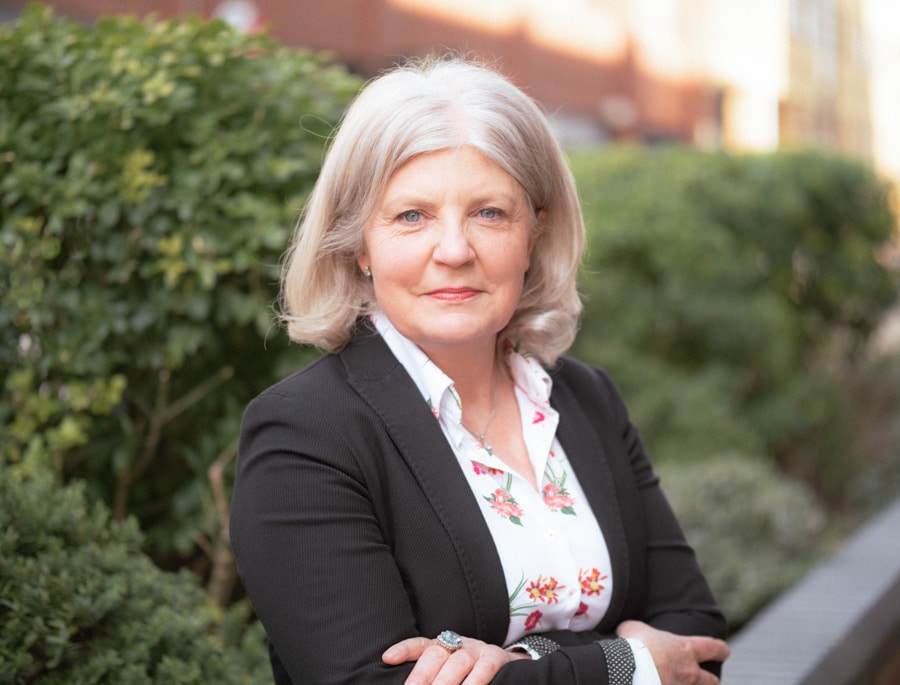 About Karen
I describe myself as a peacemaker and a deal broker. I joined Moore Barlow LLP (formerly Barlow Robbins LLP) in 2006 bringing considerable knowledge and experience as a family lawyer, having specialised in this area for over 30 years.
I practise exclusively as a mediator and parenting coordinator assisting couples and families when relationships break down. I grasp the issues quickly and have a high success rate. I am experienced in making arrangements for children and resolving financial aspects. Also qualified in Child Inclusive Mediation (CIM) I am qualified to meet separately with children to ascertain their thoughts and views thereby giving them an opportunity to have a voice.
I have served as a co-director of the Family Mediation Council and Resolution. In 2016 I was awarded the Resolution John Cornwell award 'in recognition of outstanding work to support separating families'.
Many families can be assisted to find solutions in out of court processes including mediation, collaborative law, early neutral evaluation, private FDRs and arbitration. Accordingly I have pioneered The Surrey Initiative.
I am divorced with a son at university. Football is my big passion. I am involved in grassroots youth football as child welfare officer at Milford Pumas Youth FC and follow QPR and England home and away.
Specialisms
Memberships
Meet the wider team
We are here to help
Our expert lawyers are here to support you with all your legal needs.
Don't take our word for it…
Her real strength is in her communication skills, which are exemplary. She marries empathy and understanding with a no-nonsense approach and all delivered in language accessible to the clients and with a great sense of humour.
Chambers and Partners, 2024
Karen Barham is the real deal – an incredibly skilled mediator, has seen every case before and brings a wealth of experience, acumen and common sense to her work
Legal 500, 2024
Karen Barham is an excellent, highly experienced and hands-on mediator. She gets to the heart of the matter very quickly, and clients have reported to me that she works very hard to achieve solutions. She is empathetic and hugely practical.
Legal 500, 2024
Karen Barham- she is equipped with humour, staying power, wisdom, experience, authority but she also engages at a deep level and I think ensures that people feel properly understood. I have sent her some truly monstrous cases for resolution and they keep bobbing to the surface!
Legal 500, 2024
Karen Barham is very experienced, endlessly helpful and flexible and innovative in her mediation practice. She is also a delightful person.
Legal 500, 2023
Karen Barham is a stand-out mediator, collaborative lawyer and member of Resolution, wholly committed to the code of practice, and a valued and very experienced family lawyer. Having now dealt with her in a hybrid mediation, I am impressed by her legal knowledge, ability, communication and sheer hard work. She uses some innovative strategies. Mastering Zoom for a hybrid 5 way mediation cannot have been fun.
Legal 500, 2021
Karen Barham is without doubt the 'go to' mediator in the area. Her skill and experience is unrivalled, particularly when dealing with challenging and difficult circumstances. She is more than a safe pair of hands, clients warm to her and she gets the job done.
Legal 500, 2021
Karen Barham stands out as a top quality mediator. She has a style that encourages dialogue and understanding. Karen is particularly good at dealing with separating cohabiting couples. Her knowledge of family law is extensive and she takes a proactive approach to assisting mediation clients resolve issues.
Legal 500, 2020
Explore Karen's latest articles