Learn a little more about who we are and what makes us unique.
We support a number of charitable causes as well as a number of other events and activities.
Hursley Hambledon Hunt Point to Point – Sponsors of the annual point to point racing day at Larkhill racecourse.
Lymington Chamber of Commerce – Members of the Lymington and District Chamber of Commerce and Industry as part of our ongoing commitment to support the local area and community.
Oakhaven Hospice Trust – Proud supporters of Oakhaven Hospice since it was formed in 1992. The trust provides vital palliative care and support to those facing life-limiting illness in a home or hospice setting.
Richmond Chamber of Commerce BREXIT campaign – Headline sponsors of the Richmond Chamber of Commerce BREXIT guide to success for businesses.
Rising stars and up and coming Olympians programme – Proud to support local talent and become an official sponsor of Lucy Shuker, double Paralympic medallist and Great Britain's No.1 Paralympic wheelchair tennis player.
The Encephalitis Society – An international charity that provides support and information to all people affected by encephalitis, directly or indirectly, and to a variety of professionals and organisations from health, social care and education. As head of clinical negligence at Moore Barlow, Anne Cassidy, has a particular interest in the diagnosis and treatment of encephalitis.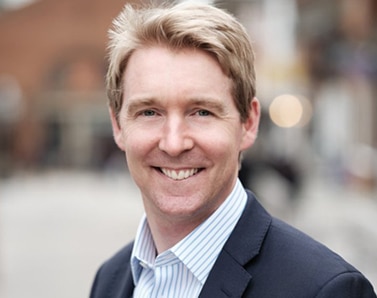 Edward Whittington
Managing partner | Land, farm and estates, Rural services