A new Royal Mint coin in honour of Mary Seacole – the 19th-century Jamaican-born nurse who overcame racism and injustice to nurse soldiers during the Crimean War has been revealed in conjunction with Black History Month.
It is the first coin to feature a named black female from outside of Britain, following the coin to commemorate Dame Shirley Bassey, and has received a Royal Proclamation from King Charles III.
Mary Seacole was a Jamaican-born nurse who cared for wounded British soldiers during the Crimean War in the 19th Century. The coin's reveal comes seven years after a 12-year campaign which raised £500,000 to honour her as a statue at St Thomas' Hospital London – the first ever statue of a named black female.
Sculpture Martin Jennings, who designed the Mary Seacole statue at St Thomas' Hospital London, designed the reverse of the coin, which features King Charles III.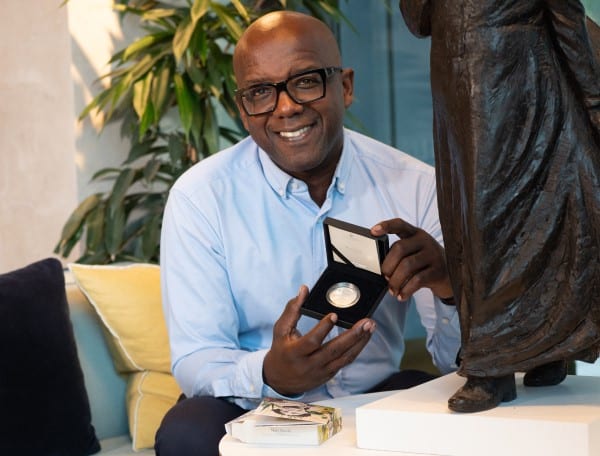 Trevor Sterling, Chair of Mary Seacole Trust and Senior Partner at Moore Barlow, where he became the first black Senior Partner of a top 100 law firm, says: "This is another significant historical moment and it pays tribute to Mary Seacole as a symbol of the NHS, diversity, social justice and also in understanding the diverse contributions that have been made to this country.
"This is a very proud moment, and I'm looking forward to travelling to Jamaica to honour Mary Seacole Day to present the coin to the new Jamaican High Commissioner and gift a coin to the Institute of Jamaica. It's our way of saying thank you, we know that you suffered a loss as a result, and we acknowledge what's been given to us."
Mary Seacole facts and timeline
Mary Jane Grant was born in Jamaica in 1805 to a Scottish soldier and a Jamaican woman.
She considered herself to be a Creole and faced civil rights limitations, including not being allowed to vote, hold public office, or pursue professional careers.
Her mother ran a boarding house for sick soldiers, where she gained her nursing skills.
Mary married Edwin Seacole in 1836, but he passed away eight years later.
She travelled extensively and studied both traditional and European medical ideas.
In 1854, she travelled to England and requested to serve as an Army nurse in the Crimea, but her request was denied.
Undeterred, she went to the Crimea anyway and established the British Hotel near Balaclava, offering comfortable accommodations for sick and recovering officers.
She also courageously cared for wounded soldiers on the battlefield, often in the midst of gunfire.
Mary Jane earned the nickname "Mother Seacole" and was highly regarded during her time, rivalling Florence Nightingale in reputation.
After the war, she returned to England in a state of poverty and poor health.
In July 1857, a benefit festival was organized to raise money for her, drawing thousands of supporters.
She passed away on May 14, 1881.