Child brain & head injury claims
Explore how we can help you and your family with any personal injury legal requirements.
Contact our team
Our child brain injury lawyers are dedicated to more than just seeking financial compensation, we are dedicated in ensuring that every affected child has access to the rehabilitation, mental, and emotional support essential for a holistic recovery.
The traumatic experience of a child enduring a serious brain or head injury is unimaginable. During such difficult times, families require more than just legal expertise; they need comprehensive, compassionate, and multi-disciplinary support.
At Moore Barlow, we pride ourselves on standing shoulder-to-shoulder with affected families, providing the multifaceted support they truly need.
Do you need our help?
Complete our online form or call our personal injury helpline on 0800 157 7611.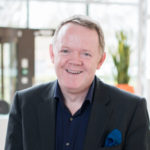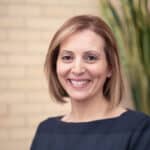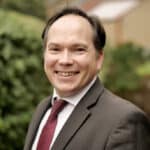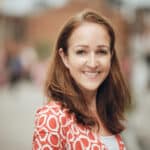 What is a child brain injury?
Child brain injuries can occur due to various reasons such as falls, accidents, sports injuries, and abuse. These injuries can cause long-term physical, cognitive, and emotional effects on the child's development. Early diagnosis and treatment are crucial for minimising the impact of brain injuries on a child's life.
What is a child brain injury claim?
A child brain injury claim is when a parent or guardian seek compensation for their child's brain injury caused by the fault or negligence of another party. The compensation can cover medical expenses, rehabilitation costs, and other damages related to the injury. It is important to seek legal advice from a specialist child brain injury lawyer to ensure the best outcome for the child.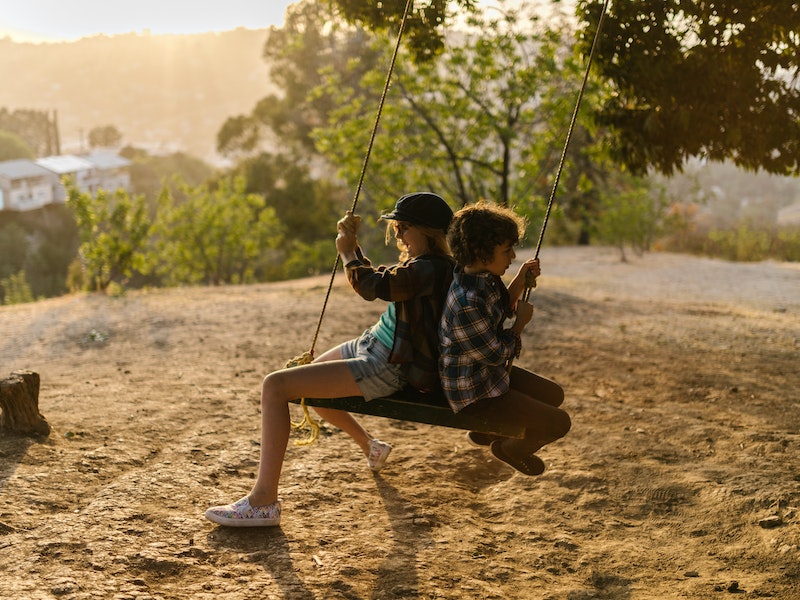 How can a child brain injury occur?
Accidents can transform a family's life in an instant, especially when a child suffers a serious brain or head injury. At Moore Barlow, our child brain injury lawyers specialise in handling the most intricate and serious cases. Common causes of child brain and head injuries include:
Accidents at school or public places
In the home
Falls from height
Sports injuries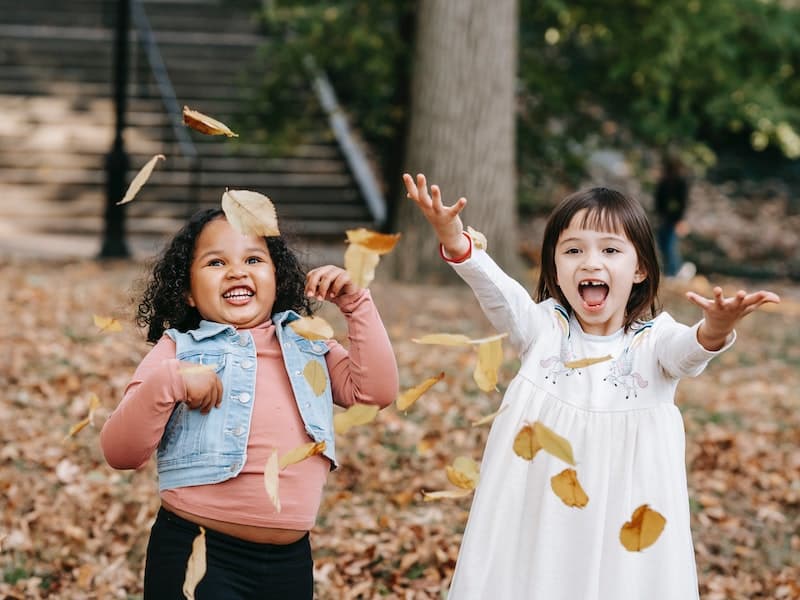 Our team of personal injury solicitors
What are the physical effects of a brain injury on a child?
Brain injuries, especially in children, can manifest in various ways affecting both their physical and cognitive abilities. While the symptoms of a mild brain injury can involve discomfort and minor memory loss, the symptoms of a moderate to severe brain injury can be life long, or even life threatening.
Children who suffer serious brain injuries are at risk of long term physical and learning disabilities. They could even undergo complete and permanent personality changes. We have supported many families whose children demonstrated erratic or even aggressive behaviour following an accident. This can be distressing for parents, but help is at hand.
It's important to remember that the sooner your child receives treatment, the better the outcome. Look out for the warning signs which your child might display:
Cognitive impairments
Speech and language difficulties
Memory loss
Motor skill difficulties
Seizures
Behavioural changes
Who can make a compensation claim on behalf of a child after a brain injury?
Children under the age of 18 cannot initiate legal proceedings. Instead, their legal representatives can take the lead on a brain injury claim. Usually parents, legal guardians and close family members have the right to initiate the compensation claim process on behalf of the injured child.
What's the process for making a compensation claim for a child brain injury?
When a child experiences a brain injury, the aftermath is a whirlwind of emotions, medical appointments, and uncertainties. The thought of diving into the legal process might seem overwhelming. However, understanding the steps and having a dedicated team by your side can ease much of the anxiety. At Moore Barlow, we provide a clear process built on compassion, expertise, and a commitment to achieving justice.
Here's a breakdown of the general steps we follow to champion your child's rights:
Consultation: We begin with a thorough discussion. This gives our child brain injury lawyer a clear picture of the incident, laying the groundwork for a comprehensive case evaluation.
Investigation: No stone is left unturned. We delve deep, gathering pivotal evidence, medical documentation, and corroborative witness statements to build a solid foundation for your claim.
Claim initiation: Here, the formalities begin. We submit the claim against the party or entity responsible for the injury, ensuring every detail is meticulously addressed.
Negotiation: We don't just settle; we strive for what's right. Our aim is to secure the best possible compensation, minimising stress by avoiding prolonged court battles wherever possible.
Litigation: If the need arises, you can be assured our steadfast team is ready. We are prepared to represent, advocate, and fight for your child's rights in court, always prioritising their best interests.
Time: A child's brain takes time to develop and it is important to establish the impact of the brain injury when taking into account the usual developmental milestones of a child (the most notable being puberty). It is therefore essential that the requisite time is given to fully understand how the injury has impacted upon the child.
What are the time limits when making a child brain injury claim?
Time is of the essence in legal matters. Typically, injury claims come with a three-year window from the accident's date. However, for children, this rule sees an exception. The three-year timeframe commences from their 18th birthday, giving them time until they turn 21.
How much compensation could you get after a child brain or head injury claim?
The compensation amount for a child brain injury claim greatly depends on several intertwined factors. Among the considerations are the severity of the brain and head injury, the medical expenses already incurred, as well as anticipated future costs. Rehabilitation costs also weigh in, accounting for both present and future needs.
Beyond the tangible, emotional trauma forms a significant part of the equation, capturing the unseen pain and challenges a child faces. Lastly, we also evaluate the loss of potential future earnings, considering how the injury might impact the child's professional opportunities in the future.
Our experienced child brain injury lawyers are adept at weaving all these elements together, providing a clearer picture of potential compensation.
Can I make a no win, no fee claim for a child brain injury?
Yes. Your child brain injury claim can be funded through various methods, including a Conditional Fee Agreement (CFA), commonly known as a "No Win, No Fee" arrangement. With a CFA, you won't pay any legal fees upfront, and you'll only be charged any applicable fees if your claim is successful.
Other funding options might include legal expense insurance, trade union funding, or private funding, depending on your individual circumstances. It's essential to discuss your funding options with your solicitor to determine the best approach tailored to your situation.
Beyond compensation what help can our lawyers help your child after a brain injury?
At Moore Barlow, our commitment to child welfare extends beyond just the financial wins. Our approach is to ensure children receive holistic care and support. This includes:
Rehabilitation services for physical recovery.
Mental health therapy to address emotional and psychological trauma.
Home adaptations ensuring safety and accessibility.
Educational assistance for a smoother academic journey.
Long-term medical care plans tailored for each child's unique needs.
Moore Barlow is the only law firm providing a legal support service in partnership with the Child Brain Injury Trust, across many areas in the South of England. The Child Brain Injury Trust offers invaluable support and guidance to children who have sustained a brain injury, and their families. Working with this charity helps support you with a service that's second to none.
Why choose our child brain injury solicitors?
Choosing the right legal representation is a pivotal decision that goes beyond just winning a case; it's about ensuring the complete well-being of your child now and in the future. At Moore Barlow, our team is not only extensively trained and specialised in tackling the most severe child brain and head injuries, but we also bring a depth of experience that instils confidence and peace of mind.
What truly sets us apart, however, is our holistic approach. While many firms might focus solely on financial compensation, we understand that true recovery transcends monetary aspects. We blend our legal prowess with a genuine passion for the rehabilitation and mental well-being of your child. Every step we take is underscored by a commitment to their overall health and future prospects.
Our specialist child brain injury lawyers offer services across the UK and abroad, from offices in London, Richmond, Southampton, Guildford, Lymington and Woking. Contact us today to start your journey.
Our personal injury insights
Don't take our word for it…
Moore Barlow has an impressive team frequently advising on accidents at work and RTAs. The firm houses a broad span of expertise, including brain damage, spinal injuries, chronic pain claims and amputation cases. The practitioners are able to effectively manage cases that intersect the areas of personal injury and clinical negligence. The firm offers strength across the region, with offices in Southampton, Guildford and Richmond and collaborates with other firms in the region as part of the Major Trauma Group.
Chambers & Partners
Now the pre-eminent firm in the South East outside of London which regularly represents claimants who have suffered catastrophic PI. They have huge breadth and depth at all levels of seniority and are also doing great work in terms of promoting diversity in the workplace.
Legal 500
Moore Barlow has a superlative team with many talented individual who do much to secure swift and ample damages for their clients. They are all empathetic, extremely hard-working and efficient.
Chambers & Partners
I am really impressed by their approachability, communication and professionalism. They put the client's interests at the very heart of what they do.
Chambers and Partners
The team is very committed to their clients and leave no stone unturned in pursuing evidence to support their claims and obtaining the best range of expert evidence to maximise claims.
Legal 500
This practice has great expertise in brain injury cases. I was impressed by their ability to pay attention to the needs of their clients and how they manage to secure appropriate rehabilitation for clients at an early stage.
Chambers and Partners
The legal representatives that I work closely with have been tremendously supportive. This has been reflected by their outstanding desire to be part of the claimant's recovery journey and proactively participate in problem-solving to optimise outcomes.
Chambers and Partners