Child brain injury compensation claims
Explore how we can help you and your family with any personal injury legal requirements.
Contact our team
Helping you deal with a child's brain injury, including funding the best rehabilitation and support.
An injury to your child's brain can affect their development, behaviour and abilities, so it's important to recognise the symptoms and get expert help as soon as possible.
We work with the Child Brain Injury Trust, providing invaluable guidance and support to children with brain injuries, and their families.
Treatment, rehabilitation and learning support can help a child regain skills and independence, so it's essential to put the right programmes in place.
We can help assign the best specialists to provide support as your child grows and secure the funding to pay for the highest standards of treatment.
When times are tough we will be here to help, with reassurance and access to the expert assistance you need.
A brain injury to your child is obviously an emotional and worrying situation, with consequences that could affect the rest of their life. It demands simple, honest advice about the potential challenges, and the strongest possible case for compensation to ensure you can pay for the support your child needs.
What is a child brain injury?
Child brain injuries can occur due to various reasons such as falls, accidents, sports injuries, and abuse. These injuries can cause long-term physical, cognitive, and emotional effects on the child's development. Early diagnosis and treatment are crucial for minimising the impact of brain injuries on a child's life.
What is a child brain injury claim?
A child brain injury claim is when a parent or guardian seek compensation for their child's brain injury caused by the negligence of another party. The compensation can cover medical expenses, rehabilitation costs, and other damages related to the injury. It is important to seek legal advice from a specialist solicitor to ensure the best outcome for the child.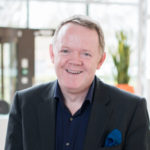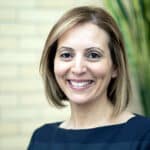 The effects of a child brain injury
The brain is complex and every brain injury is unique. This is especially true when children are concerned. A human brain grows and develops for the first 20 years of life, and when a developing brain is injured it can take years for some symptoms to be completely apparent. This makes it virtually impossible to predict how a child will be affected by a head injury.
We can, however, call on years of experience supporting families who have been affected by a child's brain injury. We can recommend the best medical expertise, provide a wealth of information on symptoms and treatments, and connect families with support that helps when times are tough.
Moore Barlow is the only law firm providing a legal support service in partnership with the Child Brain Injury Trust, across many areas in the South of England. The Child Brain Injury Trust offers invaluable support and guidance to children who have sustained a brain injury, and their families. Working with this charity helps support you with a service that's second to none.
The symptoms of brain injuries in children
While the symptoms of mild brain injury can involve discomfort and minor memory loss, the symptoms of moderate to severe brain injury can be life long, or even life threatening.
Children who suffer brain injuries are at risk of long term physical and learning disabilities. They could even undergo complete and permanent personality changes. We have supported many families whose children demonstrated erratic or even aggressive behaviour following an accident. This can be distressing for parents, but help is at hand.
It's important to remember that the sooner your child receives treatment, the better the outcome. Look out for the warning signs which your child might display:
Speaking difficulty
Lack of comprehension
Confusion
Behavioural changes
Lack of concentration
Fatigue
Weakness in limbs
Memory loss
Learning difficulty
Anxiety or depression
Our team of personal injury solicitors
Treating brain injury in children
Brain injuries are so diverse and unpredictable that there is no single cure. Fortunately, there are many treatments and rehabilitation programmes which can help children regain some of the skills they lose after a traumatic or non-traumatic injury.
Rehabilitation will help them make improvements in life and gain as much independence as possible. We can provide detailed guidance on the best rehabilitation services available and also advise on realistic goals for your child.
There are a number of brain injury therapies available to children at different stages of their recovery:
Inpatient rehabilitation – hospital treatment following an accident.
Specialist treatment centres – providing various treatments for inpatients or day visitors.
Community therapy – care workers who treat your child at home, school or a local centre.
We will ensure that funding is secured at an early stage to appoint a case manager, who will help manage your child's needs throughout their childhood. It may also be appropriate to appoint a support worker to work with your child, particularly at school. Children with brain injuries can often have extra learning requirements, and their needs will be assessed by the Local Authority and detailed in what's called a Statement of Educational Needs.
Together with the case manager and support worker, we'll ensure your child's needs are fully assessed, and that they have all possible support to maximise their development. The case manager and support worker work closely with you and your brain injured child, so it's important you are involved in appointing these professionals.
Caring for children with brain injuries
Brain injuries in children affect entire families in every aspect of their life. They are often distressing in the early stages of rehabilitation and challenging throughout the rest of the child's life. They place strain on relationships and can carry financial burden too.
Siblings can react to tragedies in different ways, depending on their age. Some have their own behavioural changes as they struggle to adapt to the situation. That's why it's so important for parents to remember to look after all of their children, and of course themselves.
In our experience, there will be times when parents, siblings and other care providers will struggle to come to terms with the reality of their situation. At other times, they might experience strong feelings of guilt or blame. These feelings are perfectly normal. We are here to assure you and your family that you are not alone.
Moore Barlow Solicitors provide the legal advice, practical support and empathy you need.
We offer a bespoke, personal service
Access to the highest quality rehabilitation services
We work with the leading barristers and medical experts
More than 30 years of serious brain injury claim experience
An unbeatable track record with many multi-million pound settlements
No win, no fee
With Moore Barlow, you receive 100% of the compensation
We have offices in Southampton, London, Guildford, Woking, Lymington and Richmond, and offer specialist support and expert legal advice nationally. Contact us for more information on how we can help.
Our personal injury insights
Don't take our word for it…
I am really impressed by their approachability, communication and professionalism. They put the client's interests at the very heart of what they do.
Chambers and Partners
The team is very committed to their clients and leave no stone unturned in pursuing evidence to support their claims and obtaining the best range of expert evidence to maximise claims.
Legal 500
This practice has great expertise in brain injury cases. I was impressed by their ability to pay attention to the needs of their clients and how they manage to secure appropriate rehabilitation for clients at an early stage.
Chambers and Partners
The legal representatives that I work closely with have been tremendously supportive. This has been reflected by their outstanding desire to be part of the claimant's recovery journey and proactively participate in problem-solving to optimise outcomes.
Chambers and Partners