Services for professionals
Explore how we can help you and your family with any community care legal requirements.
Contact our team
Helping you help vulnerable adults access the care and support they need
Vulnerable adults who are struggling to access the necessary care and support, or the funding they are entitled to, do not always know where to turn for help. Often, they or their families turn to you

There are a large number of professional services within care for the elderly, ill or disabled that can offer the necessary care and support

Moore Barlow can be a signpost for your clients, or a tool for your advisers
Charities
Charities are often the first place that people turn for support and guidance, particularly when they, or a loved one, have been diagnosed with a particular condition. As a charitable adviser, you will be able to impart invaluable knowledge and information based on your expertise and the experiences of others who have been through the same thing.
Care homes/care agencies
As a care provider, you will inevitably come face to face with some of the most vulnerable in the community. You are in an unique position to identify individuals whose care needs go beyond routine care and may be considered complex. Being able to help individuals know whether, or when, they might qualify for NHS funding or being able to signpost individuals who are not being provided with the appropriate care package commensurate with their needs adds value in a competitive market.
Financial advisers
Care fees can be expensive, particularly where an individual requires more complex interventions, or an intense level of support. Where they have assets above the threshold for a contribution from the local authority and are self-funding, they may turn to a financial adviser for advice on making their money last.
Deputies/attorneys/executors
As a Deputy, Attorney or Executor you have a duty to maximise the value of an individual's estate and to act in their best interests. Where care fees are being paid, or have been paid since 1 April 2012, you are at risk of being criticised if you have not considered all methods of care fees funding.
This includes considering whether or not the individual should be or ought to have been in receipt of NHS Continuing Healthcare, a fully funded package of care paid to those eligible regardless of their personal means. If you are a professional Deputy, Attorney or Executor, you are at greater risk if you have not considered whether an assessment should be requested or whether a retrospective review should be carried out.
Claims solicitors
Complex or catastrophic injury cases can take many years to resolve and, without an admission of liability and a substantial interim payment, your client may be forced to rely on whatever support they can obtain from the NHS or the local authority in the interim. These days it is not enough for personal injury or clinical negligence solicitors to simply manage a compensation claim on behalf of their client – a holistic approach to claims management is needed which includes support in relation to community care matters. Where you do not offer these services in-house, we can provide this much-valued support to your clients.
Training and guidance
When an individual has a health condition that results in complex care needs, they may be entitled to NHS Continuing Healthcare. The assessment process is rigorous and can be challenging at a time when families might be struggling to come to terms with a new diagnosis, or the effect of this. Care fees can be expensive and may be unexpected, meaning that the individual and their families have to make the most of any support available. Information around NHS Continuing Healthcare can be confusing and is not always readily available or forthcoming.
We can provide training to your advisers, either face-to-face or by video, to help them identify those individuals who may be eligible for NHS Continuing Healthcare and provide additional guidance around the assessment process.
Care planning, annual review and assessment training and guidance
The Care Planning and Annual Reviews process for NHS Continuing Healthcare is equally complex. Service users and their representatives can benefit from representation throughout the process to ensure that all their care needs are appropriately taken into account and a package of care commensurate with those needs is agreed upon. At Moore Barlow we regularly act for service users and their representatives throughout the Care Planning and Annual Review process.
The Assessment Process for local authority support under the Care Act 2014 is inherently complex. Service users and/or their carers can benefit from representation throughout the assessment process. This includes completion of the needs assessment through to negotiation of a care and support plan and personal budget. This ensures that the needs assessment identifies all in care and support needs in order to negate any difficulties that may arise.
Providing expert advice in community care
Moore Barlow can be a signpost for your clients, or a tool for your advisers. We offer ad hoc retainers for professional bodies who may benefit from being able to access our expertise in specific situations.
We have offices in Southampton, London, Lymington, Richmond, Woking and Guildford and can offer specialist support on a national level. Contact us for more information on how we can help.
We are here to help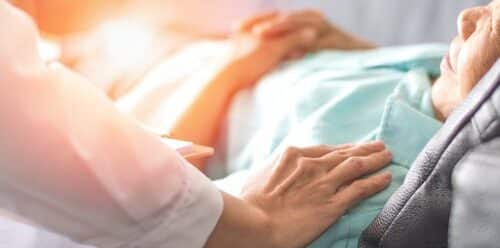 Discover how our expert community care lawyers can help you.
Our team of community care solicitors
Our community care insights