Deprivation of liberty safeguards
Explore how we can help you and your family with any community care legal requirements.
Contact our team
Supporting you with concerns over a deprivation of liberty
Vulnerable people should be looked after in such a way that supports their inherent right to freedom from interference (Mental Capacity Act 2005)
This applies to vulnerable people aged 18 or over who have a mental health condition and are unable to make decisions about their treatment
If you are concerned that a family member, loved one, or someone you care for is being deprived of their liberty, we can represent and support you
If you care for or have a loved one that is a vulnerable person who is looked after in a hospital setting, residential care or supported living, then they must be looked after in such a way that supports their right to freedom from interference.
There are provisions, known as Deprivation of Liberty Safeguards (DoLS), designed to ensure this is the case.
A deprivation of liberty could include:
A patient being restrained
Medication being given against a person's will
Carers making all decisions, including choices about assessments, treatment and visitors
It is unlawful to carry out an action that will deprive someone of their liberty without a formal authorisation from the local authority or relevant health board being in place.
A change in the law in 2015 means that anyone who is deemed to lack capacity to make decisions about their care setting must have the protection of an authorised DoLS in place. A failure to do so would result in that individual being unlawfully deprived of their liberty. If that care setting is not in a hospital or registered care home, only the Court of Protection has the power to authorise that placement for the next 12 months.
How Moore Barlow can help
At Moore Barlow we can represent and support you if you are concerned about an individual, whether they are a family member or someone in your care and think that a deprivation of liberty has occurred without all appropriate authorisations in place. With a wealth of expertise, we are able to support you in ensuring that the individual's right to freedom is not interfered with.
We have offices in Southampton, Guildford, Richmond, London, Lymington and Woking and can offer specialist support on a local and national level. Contact us for more information.
We are here to help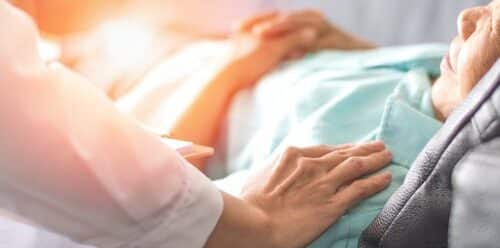 Discover how our expert community care lawyers can help you.
Our team of community care solicitors
Our community care insights