Explore how we can help you and your family with any community care legal requirements.
Contact our team
Putting forward your best interests where important decisions are being made
If you are deemed not to have capacity to make a decision, decisions will be made on your behalf and in your best interests. Alternatively, you may have a loved one who is no longer able to make decisions for themselves
Who makes decisions on your (or your loved one's) behalf will depend on the type of decision being made and whether there is anyone with legal authority to make it
We can support you and your family by putting forward your views and interests at best interest meetings
In terms of best interest, decisions fall into two categories:
Health and welfare; and
Property and finance
Many people have a property and finance power of attorney in place to enable the management of their affairs should they no longer be able to do so themselves. If this is not the case, an application can be made to the Court of Protection to appoint a Deputy to manage your property and financial affairs.
Best interest meetings
Unfortunately, far too many people do not have an attorney for health and welfare decisions. This means that if you lack capacity to make a decision relating to where you should live, your medical care, or who you should have contact with, the decision will be made on your behalf and in your best interests and your local authority will become involved.
This can lead to best interest meetings being convened to try and come to an agreed position with all relevant parties. Family members ought to be consulted during the decision-making process and should have an active role in any meeting, but the ultimate decision maker will be the health or social care professionals involved in your care.
This can be upsetting for your family, particularly in cases where there is a disagreement between what your family think is in your best interest and what the professionals think.
The Mental Capacity Act 2005 and Codes of Practice give guidance as to relevant factors to take into account when making best interest decisions, and this includes the views of "anyone engaged in caring for the person or interested in his welfare". The decision maker must also consider your past wishes and feelings and any beliefs or values you have which may influence the decisions being made on your behalf.
Support for you at best interest meetings
We can support you and your family at best interest meetings where there may be a dispute and ensure that guidance set out in legislation is properly taken into account when these important decisions are being made. Dealing with your wishes when you are no longer able to do so yourself can be a difficult time for everyone involved, which is why our specialist team will approach the matter with sensitivity and compassion. With a wealth of experience in best interest meetings, you can rest assured that we will always keep your needs and requirements at the centre of what we do.
We have offices in London, Southampton, Woking, Richmond, Guildford and Lymington and operate nationally. Contact us for specialist advice and support.
We are here to help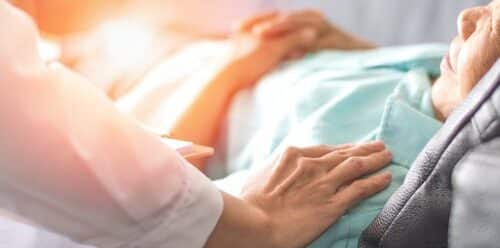 Discover how our expert community care lawyers can help you.
Our team of community care solicitors
View and download our decision making factsheet
Nobody has an automatic right to make decisions on someone else's behalf, even if they are married or in a civil partnership with them.
Download
Our community care insights