Health and welfare decisions
Explore how we can help you and your family with any community care legal requirements.
Contact our team
Specialist advice on all aspects of decision making for others
No-one has an automatic right to administer someone else's affairs, even if they are married or in a civil partnership with them.
Where an individual lacks capacity to make a decision themselves, it is important to consider whether anyone has been legally appointed to make decisions on that individual's behalf (known as their attorney), or whether an application to the Court of Protection is required in order for someone to be appointed as a decision maker (known as a deputy).
There are two types of decisions that can be made on behalf of an individual, each requiring specific authority:
Health and welfare; and
Property and finance.
A wealth of knowledge in decision making for others
Our specialist Court of Protection teams work together to ensure that all aspects of decision making are considered, ensuring that powers of attorney or deputyships are in place wherever necessary.
Our specialist team work across our offices in London, Southampton, Woking, Richmond, Lymington and Guildford, offering expert advice and support to families on a local and national level.
We are here to help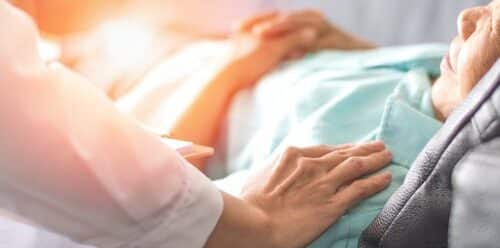 Discover how our expert community care lawyers can help you.
Our team of community care solicitors
Our community care insights