Explore how we can help you and your family with any community care legal requirements.
Contact our team
Helping children and young people to understand their entitlement to a personal health budget
If your child has long term health needs, he/she may eligible for a personal health budget to pay for the care and support he/she needs

Introduced in April 2014, personal health budgets allow the NHS to make direct payments to individuals for their health care

We offer legal support services surrounding personal health budgets to ensure that your child is receiving the funding they are entitled to
Committed to helping children and young people gain access to health care funding
A personal health budget allows children and young people, and those responsible for the management of the children's affairs, to gain access to health care payments. If your child requires long term care and support, you may be eligible for this funding. You will also be able to decide how you would like the care delivered and by whom, affording independence, control and choice.
If your child receives continuing care, they will also have the right to a personal health budget, covering the part of their care package which could be funded by the NHS.
In order to receive access to your child's personal health budget, you must make a request. Once a request has been made, the responsible Clinical Commissioning Group must arrange for the provision of care by means of a personal health budget. There are several ways a personal health budget can be achieved. However, not all Clinical Commissioning Groups have embraced this new way of providing healthcare services and this can be a source of problems.
Many Clinical Commissioning Groups are still to develop a suitable process for setting an appropriate budget that can meet all of an individual's assessed needs. This can make it very challenging for you and your family to achieve personalisation and control. Our team of specialist solicitors can help you to access the personal health care budget for your child as efficiently and easily as possible.
We offer legal support services in this area including:
Free case assessment
Identification of care needs
Access to independent care / occupational therapy experts
Advocacy throughout the personal health budget process
Care and support planning
Negotiation of budget to meet all care needs
Appeals, reviews and complaints
At Moore Barlow, we can support you throughout the whole process of gaining access to the personal health care and funding best suited to your child's needs. With a wealth of experience in dealing with health care funding, we will make the process run smoothly so that your child receives optimum care and support.
We have offices in Southampton, London, Guildford, Lymington, Woking and Richmond and are ideally placed to offer specialist support on a local or national level. Contact us for more information.
We are here to help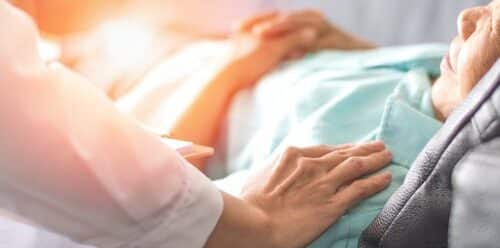 Discover how our expert community care lawyers can help you.
Our team of community care solicitors
Our community care insights