Children Act assessments (social services)
Explore how we can help you and your family with any community care legal requirements.
Contact our team
Helping children and families in need determine their eligibility for services and support
If your child has disabilities, your local authority has a duty to ensure that your child is well looked after and supported.
If you are having difficulty securing the services you need from your local authority, we can act on behalf of you and your child, helping secure the care and support you need.
Your local authority has the duty to ensure that your child is well looked after and supported.
Every local authority has a general duty to:
Safeguard and promote the welfare of children within their area who are in need; and
Promote the upbringing of such children by their families by providing a range and level of service appropriate to those children's needs.
When are appropriate services offered?
If your child has disabilities, he or she is automatically considered a 'child in need', meaning your local authority has a duty to provide appropriate services.
Firstly, your local authority must assess the needs of your child. Section 17 of the Children Act 1989 establishes that duty which acts as a crucial gateway to services and support for children.
The services they may provide include: advice, guidance and counselling, care or supervised activities, respite care, occupational/social/cultural and recreational activities, provision of family accommodation, financial help and help to maintain your family home.
If your child is a disabled 'child in need', your local authority also has a duty to make services available that they consider necessary. This could include practical assistance in your home, short breaks, recreational and/or educational facilities, travel to access other services, home aids and adaptations; and holidays, meals and telephones.
Providing children and families with practical legal support
We can help you and your child determine your eligibility for services and support, and we can also act for you and your child if you are facing difficulties securing local authorities provision.
Legal support services in this area include:
Free case assessment
Advice on entitlement to provision under the Children Act 1989 and Chronically Sick & Disabled Persons Act 1970
Identification of care needs
Access to independent care / occupational therapy experts if there is a dispute as to a child's needs
Advocacy at need assessments and/or meetings with a local authority
Negotiation of a care package once eligibility has been agreed
Care and support planning
Appeals, reviews and complaints.
We understand that obtaining the services and support you and your child require is of utmost importance to you. At Moore Barlow, our extensive knowledge and expertise allows us to act efficiently on your behalf in order to gain access to the service and support you and your child require as quickly as possible.
If your child has a disability as a result of medical negligence or personal injury our specialist teams may be able to assist you in investigating and taking forward a compensation claim.
We are here to help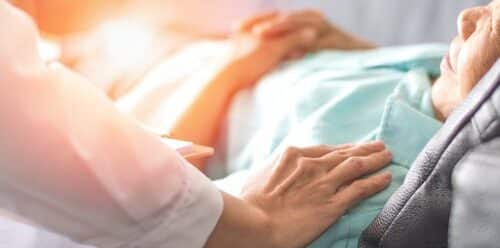 Discover how our expert community care lawyers can help you.
Our team of community care solicitors
View and download children act assessments factsheet
Children who have additional care and support needs as a result of disability are entitled to support from their Local Authority.
Download
Our community care insights