Section 117 – Mental Health Act aftercare provisions
Explore how we can help you and your family with any community care legal requirements.
Contact our team
Help with funding and appropriate support when leaving hospital following detention under the Mental Health Act
Leaving hospital following detention under the Mental Health Act can be a daunting process. Section 117 of the Mental Health Act 1983 (MHA) states that aftercare services must be provided free of charge to individuals who have been detained in hospital under certain sections of the Act.
We offer support and assistance in dealing with mental health aftercare services to ensure that you, or your loved one, are receiving the correct care and support.
Mental illnesses affect a number of people in a number of different ways. If you, or a family member, have received hospital treatment for a mental health illness you will know how important it is that the appropriate form of aftercare and support is being given.
This help may come from a psychiatrist, GP, psychologist, community mental health nurse, occupational therapist or social worker.
When is aftercare provided?
Health and social care providers have a legal duty to provide free aftercare services to patients who were detained in hospital:
Under s3 MHA (for treatment)
Under s37 MHA (court order)
Under s47 or s48 MHA (transfer from prison)
Frequently, there are disputes regarding the aftercare planning process which require representation. Some of the treatments that should be made available include counselling, social support, help with work or education, free prescriptions, specialist housing and the use of a day centre.
If you believe that you, or a loved one, are not receiving the necessary aftercare services you will understandably be concerned.
Compassionate and understanding support to help you achieve your desired outcome
At Moore Barlow, we offer support in this area and can assist with funding challenges and disputes over appropriate support. We also help recover historic fees where individuals were wrongly charged for aftercare services.
We understand that dealing with disputes arising from mental health services can be difficult for all involved, which is why our team of experts will deal with the situation compassionately and sensitively in order to make the process as smooth as possible for you, supporting you in achieving your desired outcome.
We have offices in Southampton, Richmond, London, Woking, Lymington and Guildford and can offer specialist support on a local and national level. Get in touch for more information.
We are here to help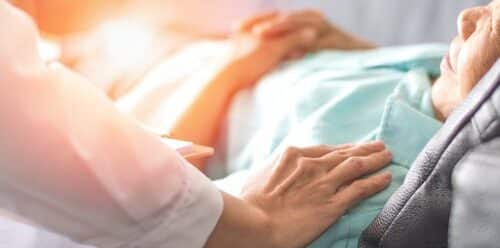 Discover how our expert community care lawyers can help you.
Our team of community care solicitors
Our community care insights