Explore how we can help you and your family with any community care legal requirements.
Contact our team
Ensuring the safety of vulnerable adults through the safeguarding process
If you have major concerns about a vulnerable adult, safeguarding can be an effective way to make sure that person receives the care and support he/she needs

Formally legislated under the Care Act 2014, local authorities have a duty to promote the welfare and safety of vulnerable adults within their geographic area

We can help you through the complexities of the safeguarding process, ensuring you are fully compliant with relevant legislation.
Sadly, in our society there are many vulnerable people with a need for care and support who may be experiencing or are at risk of abuse or neglect.
When is safeguarding required?
Local authorities have a duty to make enquiries about an individual if there is reasonable cause to believe the person:
Has needs for care and support
Is experiencing, or is at risk of, abuse or neglect, and
As a result of those needs is unable to protect him, or herself, against the abuse or neglect or the risk of it.
This process is known as safeguarding and is used to determine whether something should be done to help and protect an adult. Support and intervention can take many forms, such as treatment or therapy.
We understand that if you have concerns about a vulnerable adult, it may be an upsetting time for you, which is why we can assist you throughout the whole process so that you can achieve your desired outcome.
Representation is recommended to ensure compliance with relevant legislation, which is where we can provide our legal expertise and support. At Moore Barlow, we have a wealth of knowledge and experience in safeguarding and can provide you with the appropriate guidance throughout the safeguarding process.
We have offices in Southampton, London, Richmond, Lymington, Woking and Guildford, and we operate on a national level. Contact us for more information.
We are here to help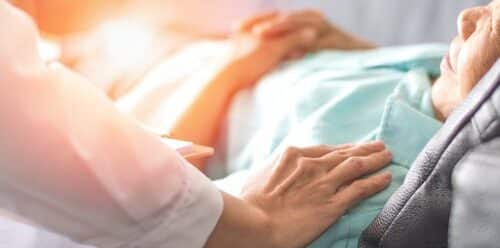 Discover how our expert community care lawyers can help you.
Our team of community care solicitors
Our community care insights