Explore how we can help you and your family with any community care legal requirements.
Contact our team
Practical legal advice and support in dealing efficiently with medical disputes
Being involved in a medical dispute, whether over your medical treatment, your right to refuse treatment, or the right to die, can be a traumatic time. The outcome of your dispute can also have significant consequences for you.

To achieve your desired outcome, it helps to have a good understanding of your healthcare rights.

Healthcare law is a complex area where disputes can arise in relation to many areas such as access to services, GP's, rights to hospital treatment, rights to refuse treatment, consent issues, right to die, access to records, capacity issues and discrimination claims.

We have a wealth of experience dealing with the healthcare rights of an individual and resolving any medical disputes that may arise.
Refusal to provide medical treatment
Whether you have access to some forms of medical treatment may be subject to the priorities of your local Clinical Commissioning Groups (CCG). This means that you could find that some treatments are not provided to you.
The NHS Constitution says that decisions about medical treatment (the funding of drugs and treatment) must be made rationally, following proper consideration of the evidence. However, disputes can still arise if you are not given the medical treatment you require or want.
Right to refuse treatment
As a patient, you have the right to refuse medical treatment, and if you are forced to have treatment it is considered to be an assault. In this instance, disputes can sometimes arise, particularly in relation to children or people with disabilities where agreements cannot be reached between the doctors and family members or parents. In these cases, to come to an agreement it can be necessary to involve the Court.
Right to die
The law concerning whether a person has the right to die is unclear. You have a right to refuse or stop treatment at any time, even if this means that you may die. However, it is normally illegal for a doctor to omit or carry out treatment with the specific intention of inducing or hastening death.
A deep understanding of the complexity of your healthcare rights
At Moore Barlow, we have a wealth of experience dealing with the healthcare rights of an individual and resolving any medical disputes that may arise.
We understand that any problems concerning your health can not only be a serious issue, but also extremely traumatic, which is why we adopt a sensitive and compassionate approach in ensuring your medical disputes can be resolved as quickly and efficiently as possible.
With offices in London, Southampton, Richmond, Woking, Lymington and Guildford, our expert team are able to offer specialist support and advice on a local and national level. Contact us for more information.
We are here to help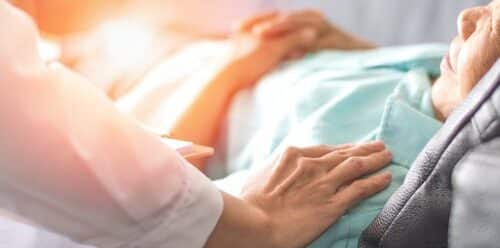 Discover how our expert community care lawyers can help you.
Our team of community care solicitors
Our community care insights