Fatal accident & injury compensation claims
Explore how we can help you and your family with any personal injury legal requirements.
Contact our team
Providing the support you need in a claim for fatal accident compensation, and at a coroner's inquest
Losing a loved one is very difficult, especially if they have died in an accident that wasn't their fault.
You need legal support that is sensitive and sympathetic, yet works efficiently to pursue your compensation claim.
In some cases, there may be a coroner's inquest and you will want legal representation there.
We are well-known for working sympathetically and effectively in fatal accident compensation cases, and we will provide the understanding and support you need.
It is never easy when you lose a loved one, and when they have died in an accident that was not their fault, it can be even harder to bear. You will have many questions, and though you'll want time to grieve you may also be worrying now about the financial impact on your life, if you relied on their income.
We understand this is a very difficult time. We are known for our tactful and sympathetic approach, providing the sensitivity that helps you to cope whilst also moving quickly to protect your interests. This is important, as there are time limits that could affect your claim for compensation.
Our specialist team will collect the evidence required to secure a financial settlement that can help with loss of earnings, reasonable funeral and memorial expenses, and the pain and suffering involved after a fatal accident. At the same time, we will also support you with advice on dealing with other matters that need to be taken care of, such as funeral arrangements, wills and probate, government agencies and possibly, as your loved one died in an accident, the police and coroner.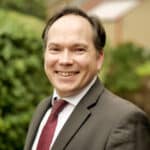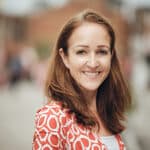 Coroner's inquest
If the reason your loved one died is unusual or not clear, their death will be reported to a coroner, who could decide to hold an inquest. We will be ready to represent and support you at the inquest, and we will also request copies of the post-mortem report and other documents held by the coroner.
These will provide crucial evidence about the cause of death and will record the opinions of the doctors and nurses involved, and other witnesses.
Naturally you will want the highest standard of legal support to help you come to terms with your loss and rebuild your life. Our experience and record of success in winning compensation following fatal accidents should give you the confidence that you have chosen the best people to help you.
Our team of personal injury solicitors
Why Moore Barlow?
Our specialist solicitors will travel anywhere in England and Wales to give advice and represent your family's interests. We can start with a free consultation meeting, to establish if you have a case for compensation and explain your options. If your case goes ahead, we can work on a no win, no fee funding basis, which we'll discuss in the meeting.
We offer a bespoke, personal service.
We have an exceptional record of success with compensation claims.
No win, no fee.
With Moore Barlow, you receive 100% of the compensation.
Our expert team work across our offices in London, Southampton, Richmond, Woking, Lymington and Guildford, and we're ideally placed to offer specialist support and advice both locally and nationally. Contact us for more information.
Our personal injury insights
Don't take our word for it…
I am really impressed by their approachability, communication and professionalism. They put the client's interests at the very heart of what they do.
Chambers and Partners
The team is very committed to their clients and leave no stone unturned in pursuing evidence to support their claims and obtaining the best range of expert evidence to maximise claims.
Legal 500
This practice has great expertise in brain injury cases. I was impressed by their ability to pay attention to the needs of their clients and how they manage to secure appropriate rehabilitation for clients at an early stage.
Chambers and Partners
The legal representatives that I work closely with have been tremendously supportive. This has been reflected by their outstanding desire to be part of the claimant's recovery journey and proactively participate in problem-solving to optimise outcomes.
Chambers and Partners