Moore Barlow has once again been recognised as a top tier UK law firm by Legal 500 as it publishes its 2024 directory. This year, 13 of our practice areas have achieved Tier 1 rankings, with an additional 16 practice areas achieving rankings in Tiers 2 and 3.
The firm has held its rankings across its different practice areas, and seen improvement in other areas (Property litigation, professional negligence, employment, personal injury: claimant) demonstrating our ongoing commitment to achieving and delivering legal excellence for our clients.
About Legal 500
Legal 500 is one of the UK's leading directories – benchmarking law firms through robust independent research, and ranking lawyers and practice expertise.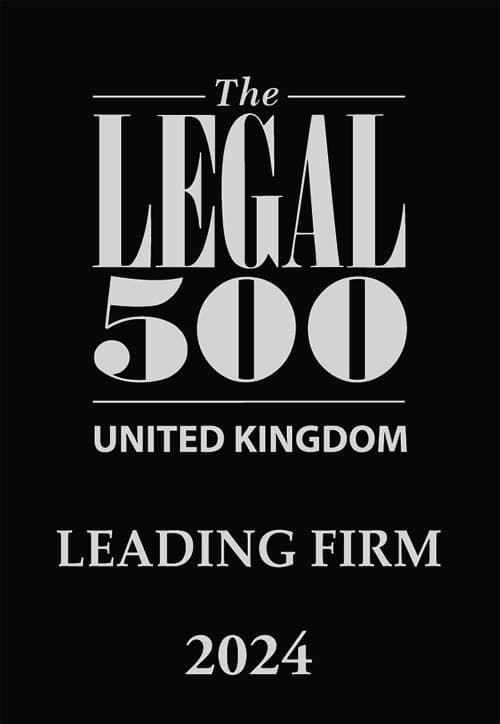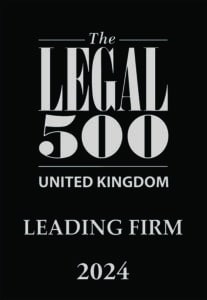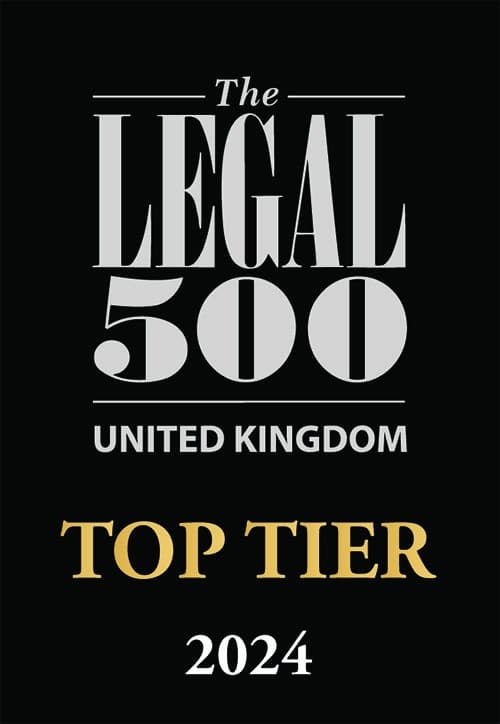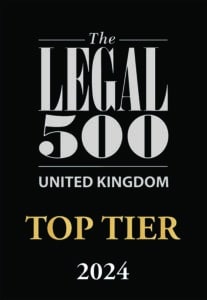 Standout contribution to respective practices
This year Legal 500 have 77 Moore Barlow lawyers recognised in their commentary for "standout contribution to respective practices". Of these, 13 were recognised as Leading Individuals, 5 as Next Generation Partners, and 4 as Rising Stars.
We were also delighted that Damian Horan has been ranked in the Legal 500 Hall of Fame category; the recognition is testament to Damian's illustrious career to-date, his specialist expertise as a personal injury lawyer, and his unparalleled dedication and commitment to achieving the right outcomes for his clients.
For our full rankings and commentary, please see the Legal 500 website. The lists below give you a brief overview and snapshot.
Tier 1 – Practice areas recognised
Hall of Fame
Leading Individuals
Next Generation Partners
Rising Stars (Associates)
You might also be interested in…
Moore Barlow commended as a top law firm for high-net-worth individuals
Find out more
Meet our lawyers who ranked:
Helping your business
No business ever stands still. To stay ahead of the competition, your business will need to constantly evolve.
With a reputation for one of the UK's best teams of solicitors advising businesses, we have the depth and breadth of expertise to advise you, no matter what form of support you require.
Explore our business services
Helping you and your family
Throughout the course of your life, there are many instances where you will need specialist legal advice and guidance.
From buying your first home, to supporting you through a life-changing injury, it is important to take advice from specialists who take the time to understand your needs and will put your interests first.
View all our personal services