Loss of limb & amputation claims
Explore how we can help you and your family with any medical negligence legal issues.
Contact our team
Loss of a limb as a result of medical negligence
Loss of a limb is a life changing injury affecting all aspects of life.
If you have required surgical amputation of a limb due to negligent medical treatment, we will help you obtain the compensation needed to rebuild your life and independence.
Compensation will help secure your financial and care needs and in particular will ensure you are able to fund the best prosthetics for you for the life you wish to lead.
We have established relationships with renowned medical, rehabilitation and prosthetic experts to help us secure the best outcome on your behalf.
What is amputation?
Amputation is the surgical removal of a limb or part of a limb due to injury, disease, or infection. It is usually a last resort when other treatments have failed or when the limb is severely damaged and cannot be saved. Rehabilitation and prosthetic devices may be necessary after amputation.
What is an amputation compensation claim?
Amputation compensation claims are legal cases where a person seeks financial compensation for the loss of a limb or body part due to an accident, medical malpractice, or workplace injury. These claims can cover medical expenses, lost wages, and pain and suffering. It is important to seek the help of an experienced personal injury lawyer to navigate the complex legal process.
An amputation may arise as a result of:
Surgical errors
Poor diabetic care
Inadequately treated infections
Delayed diagnosis of cancer
Our team of specialist amputation claim solicitors will provide you with the expert legal advice and guidance to obtain the compensation you deserve and also provide much needed practical and emotional support throughout the amputation claims process.
Do you have an amputation medical negligence claim?
There are cases where loss of a limb has resulted from medical negligence amputation. No one case is the same. Common examples include:
Delay in diagnosis and treatment
Surgical error or substandard surgical technique
Amputation of the wrong limb.
Loss of a limb is a life changing injury which inevitably will affect all aspects of life. It can have extensive psychological, physical and financial complications for both the individual and their family. Amputees will inevitably have substantial and complex needs which is why there is such a need for amputation injury claims.
We have long-standing relationships with many recognised medical experts in areas related to the loss of limbs and amputation medical negligence. We always ensure that the medical evidence available in your case is of the highest standard and that the experts instructed have the expertise and experience necessary to effectively support your amputation claim.
As well as offering high quality legal advice and representation, we can provide you with access to professional support services. Where necessary, this includes an 'immediate needs assessment' service designed to identify any additional help and support you may need.
We will seek interim payments during the early stages of the case, in instances where liability is resolved, in order to gain early access to treatment, high quality prosthetics, support and the assistance you need to help you with your recovery. This could include:
Rehabilitation
Prosthetics
Re-education/training
Transport
Housing
Aids and equipment
Care support
Therapeutic services
Case management.
Our team of medical negligence solicitors
What benefits can I claim after leg amputation?
We can advise you on your benefit rights as well as dealing with any debts you may have as a due to being off work. Our specialist Community care team can also provide advice and support in relation to your ongoing entitlement to health and social care provision and support at home or in the community.
Many people require some support for the rest of their lives. We have a wide range of contacts with organisations that can advise and support you.
Contact us
If you think you may have suffered an injury as a result of medical negligence amputation, you or your family should contact a solicitor as soon as possible. The sooner we can commence work on your claim the sooner we can begin to assist you. If you believe that you or someone you know has suffered as a result of medical negligence please contact Anne Cassidy.
With our expert team based across our offices in London, Richmond, Southampton, Guildford, Lymington and Woking, we're ideally placed to offer specialist support and advice both locally and nationally. We will visit you at your home, hospital or rehabilitation unit.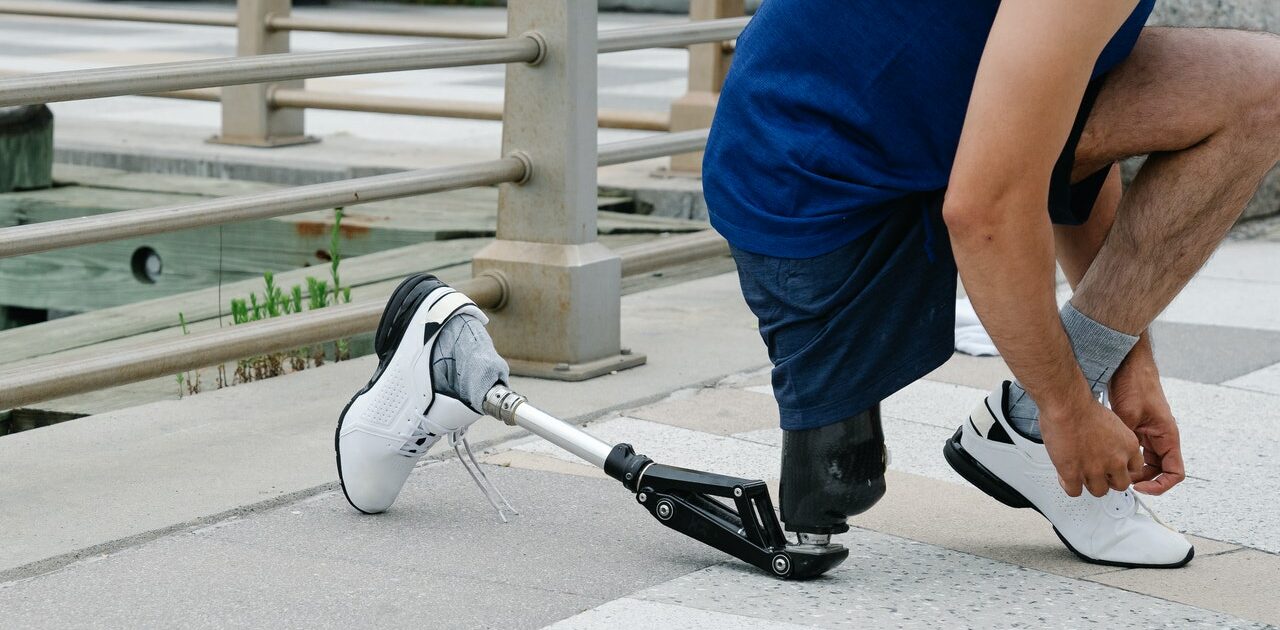 Explore our recent cases
Failure to properly treat a left leg compound fracture leading to a below the knee amputation
Explore
Our medical negligence insights
Our team accreditations and charity support
Don't take our word for it…
Moore Barlow have the willingness to take on difficult cases and pursue them with great skill, in particular, by the allocation of the best-suited lawyers to the challenging claims.
Legal 500
They were very sympathetic to my situation, always considerate, extremely thorough and determined to help me to reach a satisfactory resolution, which they did in spite of very strong opposition from the defendants. They involved me fully throughout the process and kept me very well informed at every stage.
Chambers and Partners
Our initial conversation with the firm was handled with the utmost care and respect. Throughout the process the team were very supportive and communicative, taking extra care to better explain processes and paperwork.
Legal 500
Moore Barlow's excellent clinical negligence team is skilled in handling the most complex catastrophic personal injury and medical negligence matters.
Legal 500