Confidentiality, restrictive covenants, team moves & injunctions
Our law firm understands the importance of protecting your business's confidential information and preventing senior executives from taking it with them when they leave.
That's why we offer a comprehensive service for confidentiality, restrictive covenants, team moves, and injunctions. Our experienced team of employment lawyers will work with you to create tailored agreements and provide strategic advice to safeguard your business interests.
If a senior executive with access to your key business information moves to another employer, then you could be in a vulnerable position.
Contracts for these key employees should provide you with protection, for example using confidentiality clauses and restrictive covenants.
It is vital these contracts are properly drafted and enforceable, so you will need expert legal advice.
Our specialist employment solicitors will discuss your situation, identify your needs and ensure your contracts are fit for purpose. If necessary, we can also take action to limit the potential damage if a senior executive or an entire team has already moved to a competitor.
As an employer, you have invested time and money in your business and naturally, you will want to protect it. When a senior employee in a position of trust and with access to key information decides to leave and go to another company or set up their own business, you could find yourself in a vulnerable situation.
There are various ways to mitigate against the effect of this happening. Ideally, you should have protective clauses written into executives' contracts. To make sure they are properly drafted and enforceable, you'll need expert legal advice.
What is a confidentiality agreement?
A confidentiality agreement is a legal contract between an employer and employee that requires the employee to keep certain information confidential. This can include trade secrets, confidential information, and sensitive data.
Confidentiality is mandatory priority for every business. Consequently, employers frequently include restrictions in employment contracts to protect sensitive knowledge and information that individuals have access to during their employment. These restrictions need to be carefully drafted and specifically tailored to your business, to ensure they are enforceable.
Our experts can help you draft a confidentiality clause for an employment contract or a confidentiality policy which can be used for non-employees, ensuring all your business interests are considered.
What are restrictive covenants?
Restrictive covenants are clauses in a contract that restrict an employee or contractor from engaging in certain activities, such as competing with the company or soliciting its clients.
A restrictive covenant can be included in employment contracts to provide protection over sensitive knowledge and information gained during employment. These restrictions mean the employee agrees not to do certain things for a certain period of time, once their employment is terminated.
However, restrictive covenants can be deemed unenforceable if they are not relevant to the employee's position in the business, and they cannot be used as a restraint of trade. You need to be able to prove the restrictive covenant is:-
reasonable;
necessary to protect their legitimate business interests; and
for a period no longer than is necessary to protect those interests.
We can help you draft restrictive covenants which will be legally compliant and enforceable. If you find an executive is challenging their restrictive covenants, we can analyse the covenants and, where possible, convince the court that the restrictions complied with the law and were sufficiently narrow in scope that they should be enforced.
Alternatively, if you believe an ex-employee has breached a restrictive covenant, we can help you obtain an injunction. In these circumstances, speed is often essential for damage limitation, and we will move quickly to maximise protection for your business.
We are here to help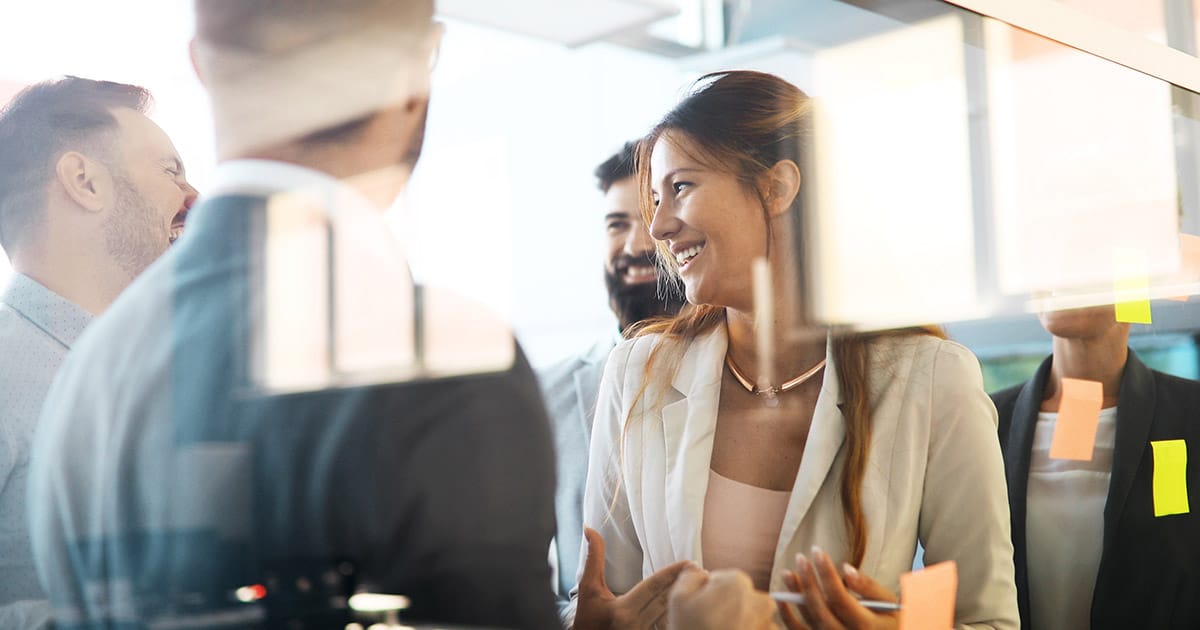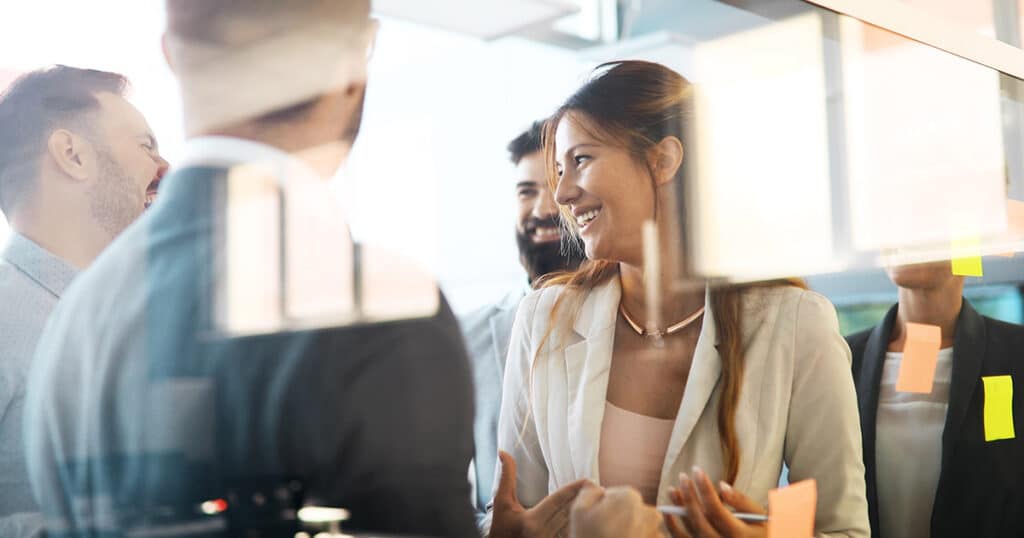 Discover how our expert employment lawyers can help you.
Our team of employment solicitors
What is a team move?
A team move is a change of location for a team of employees within a company, rather than the entire company or workforce.
Sometimes an entire team can move from one business to another. If this happens to you, it can have serious implications, especially if they have moved to one of your competitors. As well as the cost and time involving in recruiting or promoting to replace the ex-employees, there is the very real risk that sensitive and valuable business information may be divulged to your rivals.
Trying to remedy the situation once the team move has taken place will almost certainly be complicated and expensive. It's best to be pre-emptive and ensure key employees have contracts that reflect their value to your company and help to minimise the consequences if they are involved in a team move.
You may already have included restrictive covenants in their contracts, so if you haven't already done so, now is the time to check they are legally enforceable. There are some other options available to you. You could include a 'gardening leave' clause. This means that when they resign, you can exclude them from your business during their notice period, to prevent them having further access to sensitive information. The clause should also stop them working for a competitor during that period.
Additionally, if an employee holds a senior position, such as a director, then they will have fiduciary duties to your business, and by taking part in a team move there is the possibility they may have breached those duties. This could lead to action in the High Court.
If you are having to act once a team move has happened, you will need to consider other legal action. For example, you could take out a 'springboard' injunction against your former employees. This is intended to prevent them using your confidential information to gain a springboard or head start in their new business. This will probably be contested, so you will need to be sure the injunction meets the necessary legal criteria.
Why choose our solicitors to help with confidentiality agreement, restrictive covenants and injunctions?
Here at Moore Barlow our solicitors are the best choice to help with confidentiality agreements, restrictive covenants, and injunctions because of their extensive experience and expertise in this area. Our team of senior executives and directors are dedicated to providing exceptional service and ensuring that your rights are protected. We understand the importance of confidentiality and will work tirelessly to ensure that your interests are safeguarded. Trust us to provide you with the legal support you need to succeed.
How can our solicitors help with confidentiality agreement, restrictive covenants and injunctions?
Let our solicitors who have extensive experience in drafting and negotiating confidentiality agreements and restrictive covenants help to protect your business interests. We can also assist with obtaining injunctions to prevent breaches of these agreements and to enforce them if necessary. Our team understands the importance of confidentiality and will work to ensure that your business is protected from any potential harm caused by breaches of these agreements.
With our expert teams based across our offices in London, Richmond, Southampton, Guildford, Lymington and Woking, we're ideally placed to offer specialist support both locally and nationally.
Our employment law insights
Sign up to our employment law newsletter
Don't take our word for it…
Moore Barlow provides strategic advice and litigation support to clients in relation to senior terminations, discrimination proceedings, redundancies and multi-claimant actions. It is often called upon to advise on internal disciplinary proceedings, and business-wide reorganisations and restructuring matters. The firm additionally advises on employment aspects of business sales and acquisitions, including TUPE. It has significant experience assisting clients in the technology, financial services, hospitality and media sectors.
Chambers & Partners
A personable and at the same time (totally) professional service is provided by Moore Barlow and is one of its key strengths as a business. The team are always available to provide counsel and advice when requested and their turnaround times in completing instructed work is excellent.
Legal 500
Moore Barlow has a breadth of talent and experience which belies their regional location and unquestionably allows them to compete in the busy London & South East legal fraternity. The strong specialist teams have reputations which attract and retain clients across the UK and internationally. My experience is wholly positive having benefitted from a wealth of experience and clear commercial and legal guidance.
Legal 500
I chose Moore Barlow because I wanted the support of a strong, broadly based local firm, with strong commercial and employment knowledge and experience but at regional hourly rates rather than London rates.
Legal 500
Moore Barlow provides the complete professional organisation in terms of HR advice and all other disciplines both in terms of business and personal matters. There fee structures are acceptable for the quality of service which is provided in a friendly manner.
Legal 500
The team we worked with took charge of every detail with an entrepreneurial spirit and commitment. When working with international companies it is essential to know how to share information with respect to the reference country, and this too was done with great pragmatism. The creativity of the solutions and the flexibility in applying them was certainly an added value.
Legal 500