Explore how we can help you and your family with any legal requirements after a major trauma.
Contact our team
Our injury team works closely with charities that can help our clients in their recovery and rehabilitation
We have established close and productive links with respected charities whose work involves adults and children who have suffered major trauma, personal injury or medical negligence.
Whenever it's appropriate, we will put you directly in touch with the relevant charity, who can help provide extra information and support.
Liaising with these charities also increases our understanding of these injuries and the recovery process, helping us further improve our service to you.
We work closely with charities whose aims include supporting people with the types of injuries often encountered in major trauma cases. This benefits our clients because we can put them directly in touch with the relevant charities, and by liaising with these charities, we increase our own knowledge of the services available to support our clients in their recovery.
Do you need our help?
Call our major trauma helpline on 0333 241 9995
Aspire
Aspire helps to provide practical help to people who have been paralysed by Spinal Cord Injury and operates nationally.
Their services include providing 'Aspire grants' that help people buy the specialist equipment they need to support their day-to-day living; providing properties for use on a short-term basis that are fully accessible for those with mobility issues; advisors who can give guidance on independent living and help those currently in spinal cord injury centres; ensure independent access to a computer; in addition to a free welfare benefits advice service.
Tel: 020 8954 5759
Email: reception@aspire.org.uk
Headway
Headway promotes understanding of all aspects of brain injury and provides information, support and services to survivors, their families and carers. In addition, Headway campaigns to reduce the incidence of brain injury.
Their services include helping brain injury survivors come to terms with their new circumstances, re-integrate into family and community life, and maximise their opportunities and choices; practical and emotional support for families and carers; local support services through their UK network; and providing practical rehabilitation.
Helpline: 0808 800 2244
Email: helpline@headway.org.uk
Child Brain Injury Trust
The Child Brain Injury Trust is a charity that supports children, young people, their families and professionals and helps them come to terms with what has happened and how to deal with the uncertainty that the future may hold.
Their services include providing regional child and family support co-ordinators, offering local support to children, young people and families so that they can live their lives to the fullest, a helpline that aims to help anyone affected by childhood acquired brain injury; legal support services when dealing with disputes and trying to be accepted for grants and financial assistance, including aiding in pursuing a claim for welfare benefits.
Moore Barlow are involved in fundraising events to raise funds and awareness to support children who have suffered from a brain injury.
Helpline: 0303 303 2248
Tel: 01869 341075
Email: info@cbituk.org
The Limbless Association
The Limbless Association provides information and support to the limb-loss community. They aim to support people of all ages and backgrounds through a variety of existing programmes and services.
They offer support to individuals of any age, whether they are about to have an amputation or are already living with congenital or acquired limb-loss and they offer assistance and information to carers, family members and friends if they require it.
They provide a national association of friends and contemporaries through the Limbless Association membership system and provide a single, unified voice for the UK limb-loss community, creating a national union and alliance for UK prosthetic patients.
Tel: 01245 216670
Help line: 0800 644 0185
Email: enquiries@limbless-association.org
The Mary Seacole Trust
The Mary Seacole Trust was established to ensure the legacy of Mary Seacole continues to be embraced throughout educational establishments and communities across the UK.
Senior partner, Trevor Sterling, is chair of The Mary Seacole Trust following the unveiling of the statue to honour the Jamaican-born nurse who cared for wounded British soldiers during the Crimean War.
Moore Barlow support the charity with their programmes, including inspiring young children through the Young Seacole Ambassadors Programme and promoting diversity through the Diversity and Leadership Programme.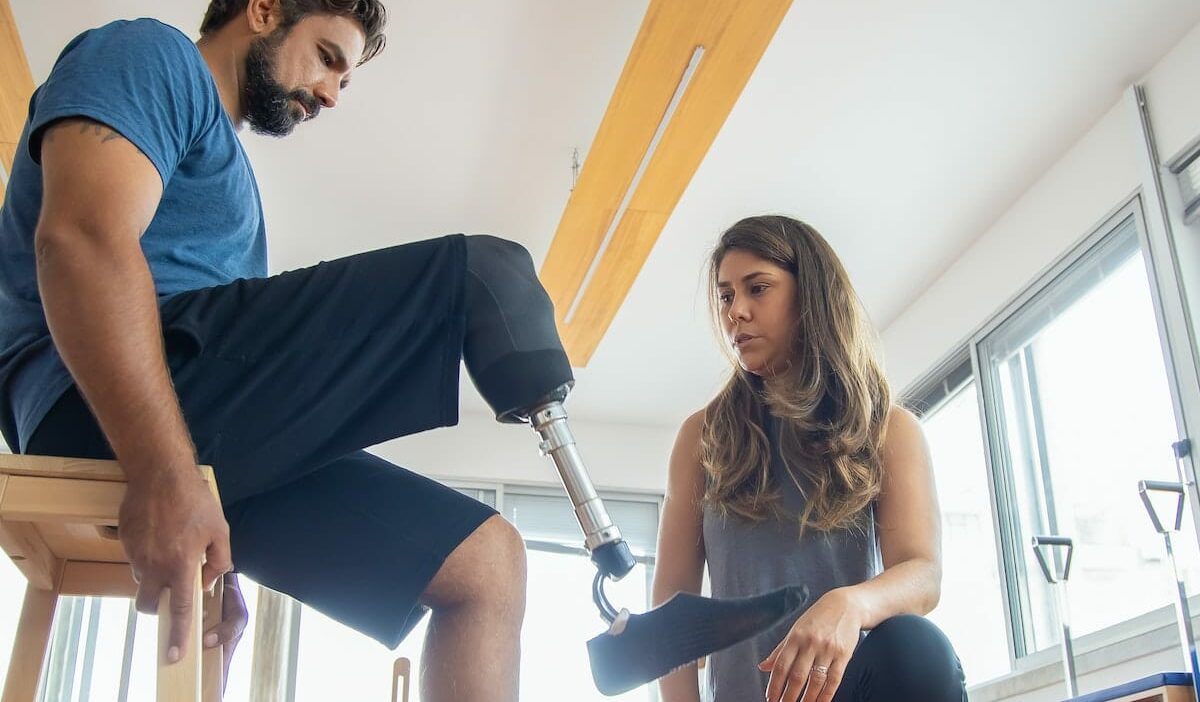 Our team of personal injury solicitors