Insight bites: Family matters
A new survey revealed that HNW families are far from immune from the impacts of the cost-of-living crisis. People's lifestyles have changed significantly over the last year, with the cost-of-living crisis intensifying strains on family life.
Increasing debts has been one of the most cited strains (35%) while 28% say they face increasing financial pressures. Interestingly, adultery (31%) and addiction in the family (28%) also featured among the significant strains.
"The effect rising living costs will have on couples' likelihood of divorcing in the near future is complex. On the one hand, as we can see from the survey data, existing tensions are being amplified by the added financial pressure many couples are facing, and that's likely to lead to more break-ups."
Joanna Farrands, Partner
"We're also still seeing the lasting impacts of Covid and the added strain it put on many relationships. Whether that's because couples have experienced less freedom from each other by the rise of home-based working patterns, or because of the added challenges impacting their health – both physical and mental."
Joanna Farrands, Partner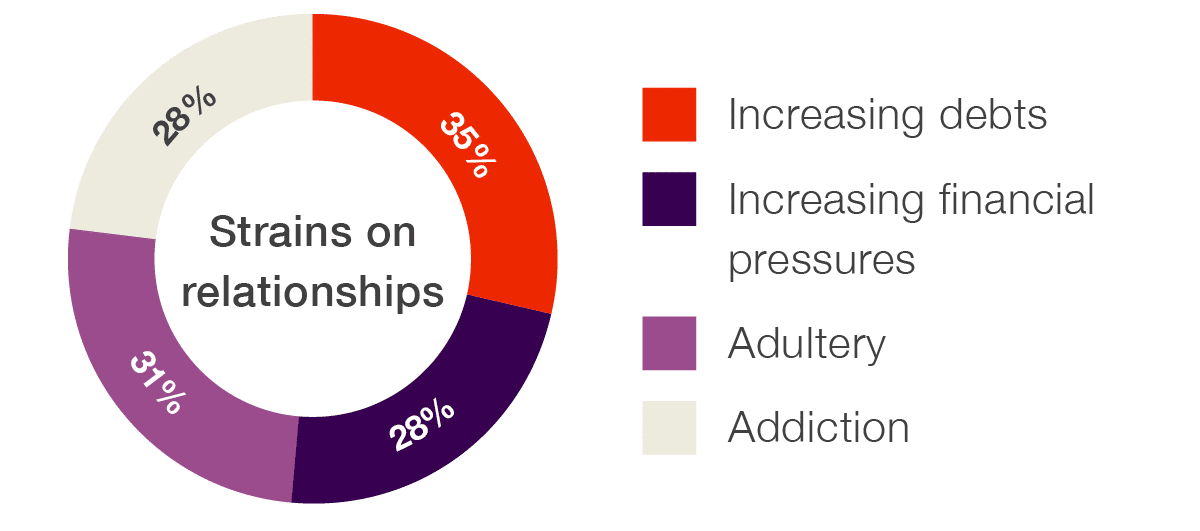 Despite the figures, there is often still a hesitancy to begin separation proceedings, Joanne Farrands, Partner at Moore Barlow notes: "Divorce can be a leap into the unknown – and one that comes with a financial cost – so in uncertain times more people tend to decide to sit tight and wait until they feel a bit more stable before initiating proceedings.
"The sharp increase in mortgage rates is another factor, as that has affected the affordability of owned housing for both parties post-divorce. That might tip the balance in favour of waiting for some couples."
When asked what measures they were taking to address relationship strains, the most common approach is to talk about concerns within the family (39%), however two in 10 are undergoing couple's counselling, 15% are planning to separate from their partners and 10% intend to get divorced.
Divorce
Possibly the biggest recent change in family law is the introduction of no-fault divorce, and our survey shows that it is a more significant development for HNW individuals than for the population at large.
As much of the cost of getting divorce results from protracted, adversarial processes that can rack up significant solicitor's fees on both sides as well as court costs, the no-fault divorce process are an area many are looking into together with how the law has changed to support this option.
More than three quarters of our HNW respondents (77%) are aware of it and understand how the changes impact the future of divorce.
"With family purse strings being tightened, and even many higher net-worth clients are feeling the pinch now, we're seeing a lot more people actively looking to avoid an expensive, long-drawn-out separation."
Jan Galloway, Partner

The change is set to have a big impact on the decisions made by large numbers of HNW individuals, with 16% of our HNW respondents saying it will make them more likely to divorce, compared with just 6% in the general population.
Jan Galloway added: "The increased appetite for a more co-operative approach to divorce comes across in the survey in terms of the high levels of awareness – more than three quarters of the HNW individuals asked knew about it – of the change to no-fault divorce.
"The fact that almost a fifth of people (16%) say they're more likely to get divorced now that they can begin proceedings on a no-fault basis, shows significant progress towards a less adversarial approach to divorce in this country."
HNW insight hub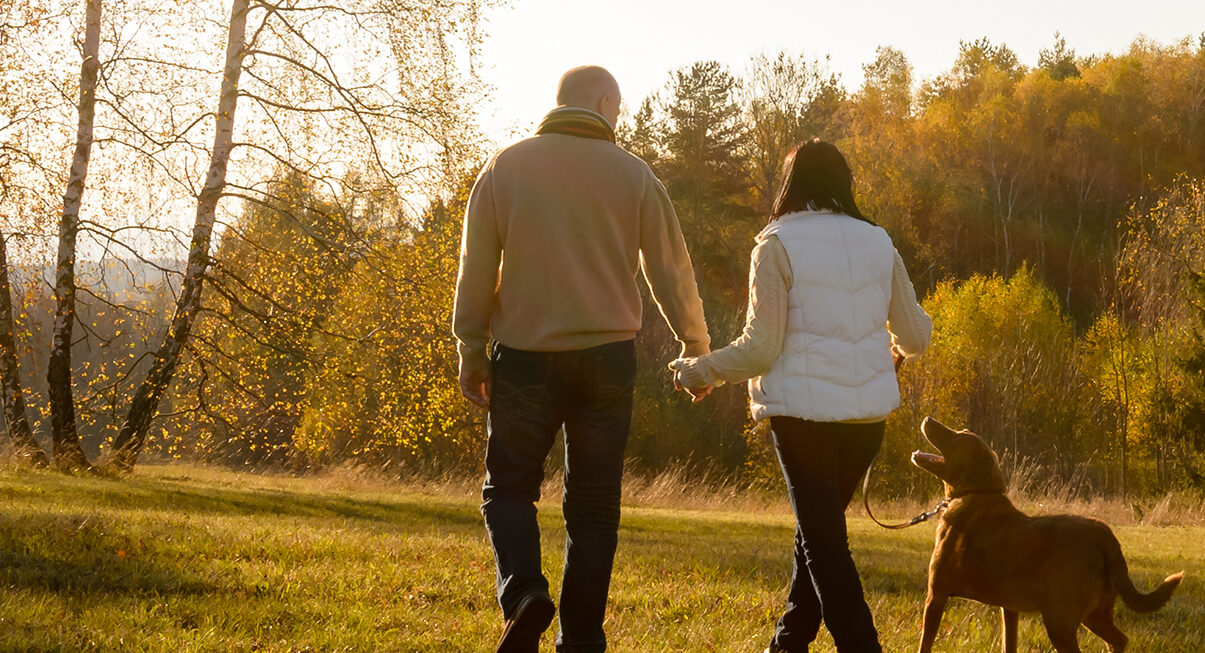 Explore our content bespokely created for HNW individuals.
Explore
Explore our other articles