If you've ever been stopped in your tracks by a stunning piece of art in a gallery window – or tempted to snap up a spectacular painting by your favourite artist, then the world of art investment may be worth considering.
You may not have the aspirations (or the billions in your budget!) to match the likes of Peggy Guggenheim and Charles Saatchi, who have priceless collections of art by some of the world's greatest artists.
But whether it's a Rembrandt, Picasso or a Banksy; classical or contemporary; a painting or a sculpture; art investment isn't for the faint-hearted as getting a handsome return on your investment is never guaranteed – but it can be a thrilling experience!
It's vital to take time to become well informed, do proper research and take professional advice to enable you to make the best decisions before parting with your money.
Above all, invest in art that you genuinely appreciate and love to own.
Nicky Balfour Penney, Gallery Manager at Clarendon Fine Art in Lymington, Hampshire, is an art investment expert with many years' experience of successfully guiding collectors to make the right choices.
High-net-worth community insight hub

Explore our insightful content specifically aimed at high-net-worth individuals and their families.
Explore
Advice from Nicky Balfour Penney
I always tell first time investors to have a look around the gallery and get a feel for the sort of artwork that appeals to them, as we have quite a range of different styles, media, and subject-matter. We have artwork from all over the world, and we deal with contemporary emerging artists, but also secondary market bluechip works, like Warhol, Chagall, and Picasso.
Part of the excitement of investing in art is buying a work that you love and that you are proud to show in your home, and then you can look at the prices of the works you are interested in and establish a budget you are happy to work with.
Once you know your budget and your taste, you can do your own research, but also ask the experts. Go to galleries and ask what they have that meets your needs. We have investment guides for some of our artists, but galleries should be able to give you information about the artist's prices and appreciation of their work.
Art rarely provides a quick return on your investment, so think about your timeline and the level of risk you are happy to take.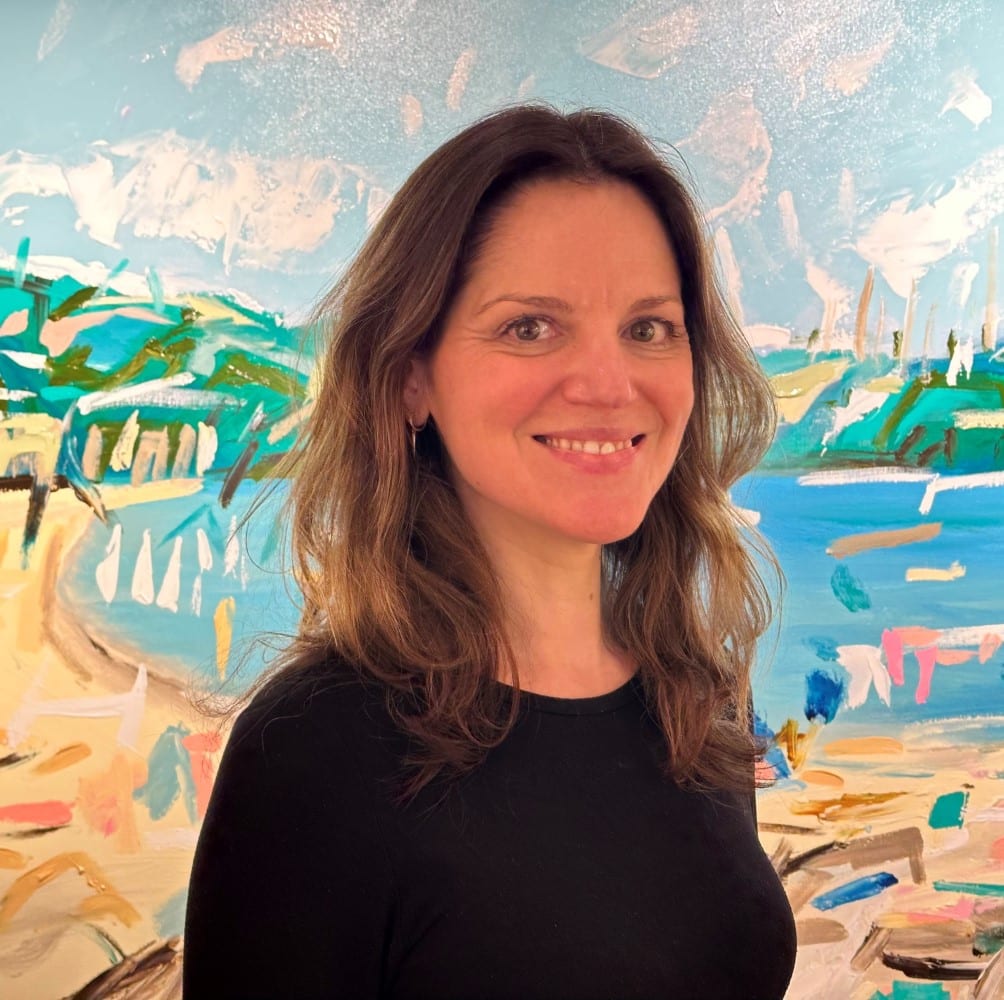 Engage with an expert
If you want to acquire works on the secondary market, whether through a gallery, dealer, online sales platform or auction house, then you can easily research the market of the artist using art sales indexes and auction data. Be warned, however, that these websites and databases won't provide data for private or gallery sales.
It is best to speak with an expert to guide you on this, as there are many variable factors when comparing prices, from different currencies, additional fees, to buyer's premiums which may not be included in the sales data available. There will be variables in the artwork itself, such as its size, medium, whether it is an original piece or limited edition, the subject and when the work was produced. The market for an artist's work can also be influenced by external factors such as their reputation or market trends.
Another option is to invest in up-and-coming artists, which can be very rewarding. Nicky says: "If you want to invest in up-and-coming artists (what the industry refers to as 'emerging' artists) then it can be harder to research their market as they haven't yet established many secondary market sales. I would recommend looking at what exhibitions they have done, the reception and demand for their work and whether they are supported by a gallery.
Instilling confidence
Acting as patron of an emerging artist can be thrilling and worthwhile. As a collector you can support an artist's career, contribute to their reputation and fund their future practice with your acquisition.
We have several clients that have made a lot of money on blue-chip artists, such as Banksy, Warhol, Hockney and Hirst, but also on some of the established artists we represent, such as Christian Hook, the Connor Brothers and Mr Brainwash. More recently, I had a client that bought their first artwork with me – it was a timed limited-edition release, which means that the number of editions created of the work is determined by how many are bought within a time limit.
The client had invested in property, cars, and wine, but was very nervous about where to start with art. At the time we were doing a timed release by Mr Brainwash called the Queen of Hearts, which was a very contemporary image of HRH Elizabeth II.
I talked the client through all the different types of work the artist produces, the value appreciation over the last two years, what projects he's currently working on and what's in store for the artist. The client bought a limited-edition print of the Queen of Hearts for £3,500, a year later the prints were retailing for £7,950, which is an exceptional return on investment.
We pride ourselves on having a friendly open-door policy and sharing our expertise in the art market as this is vital to give collectors confidence in building an art collection. I would always recommend in diversifying your portfolio to increase your potential for greater return – this would potentially include secondary market blue chip artists, up-and-coming artists and well-established artists.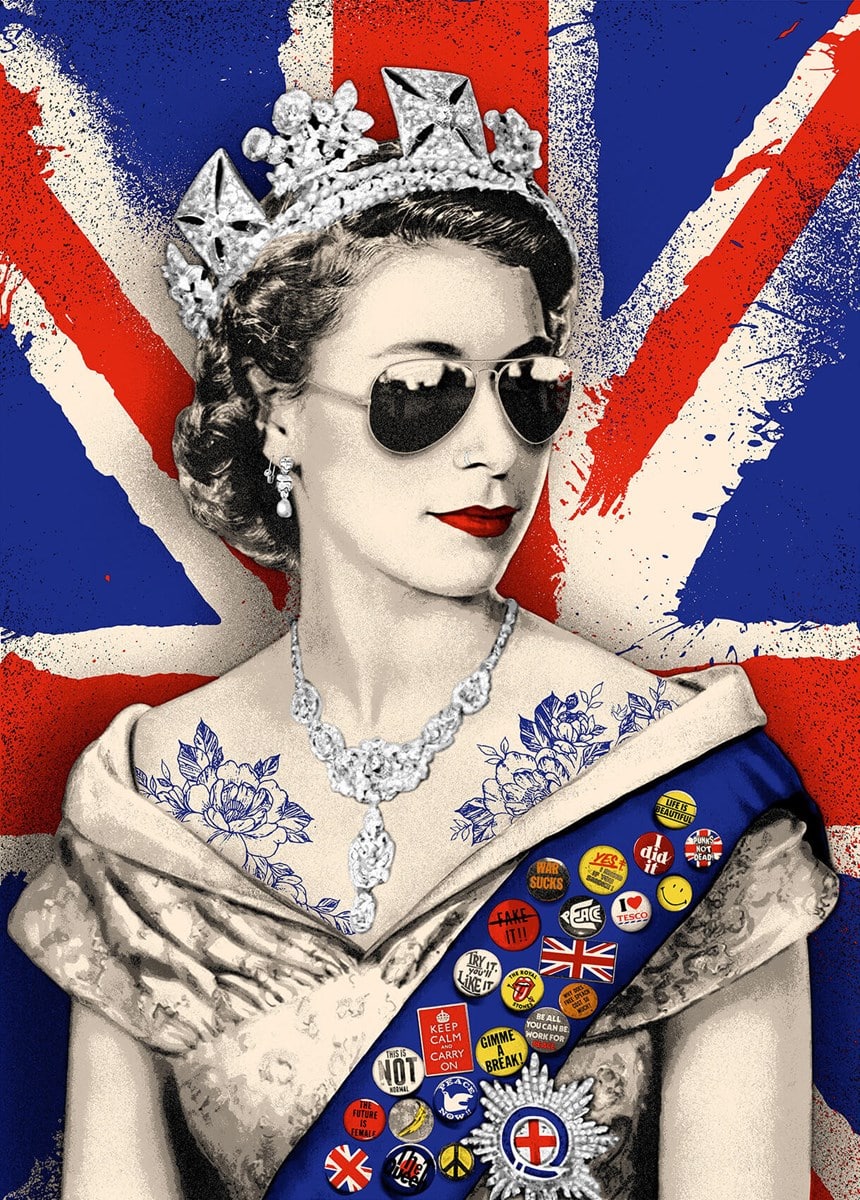 "It looks fabulous!"
I often get messages from my clients like 'It looks fabulous!' and 'Even better in situ'. My clients love the entire process from establishing a connection with the artwork to finally hanging the artwork in their homes.
I had one client burst into tears in the gallery as she had such an overwhelming connection to the work when I described the ideas and ethos behind it. Art can be an extremely powerful asset that is proven to enhance lives, which is what makes the journey of investing in it so fulfilling.
Clarendon Fine Art keep clients informed with news relating to their investments, or anything they might be interested in. Nicky explains: "If an artist is highly sought-after, an original piece can be snapped up quickly and you can miss out on that perfect piece, so it's important to work with someone that knows what you are looking for.
We provide an excellent post purchase service. We supply all the necessary documentation, such as Certificates of Authenticity and provenance information. We will also supply up-to-date valuations for clients' artworks so they can monitor their investments, and for insurance and tax purposes. We can also provide a specialist art installation service in a client's home.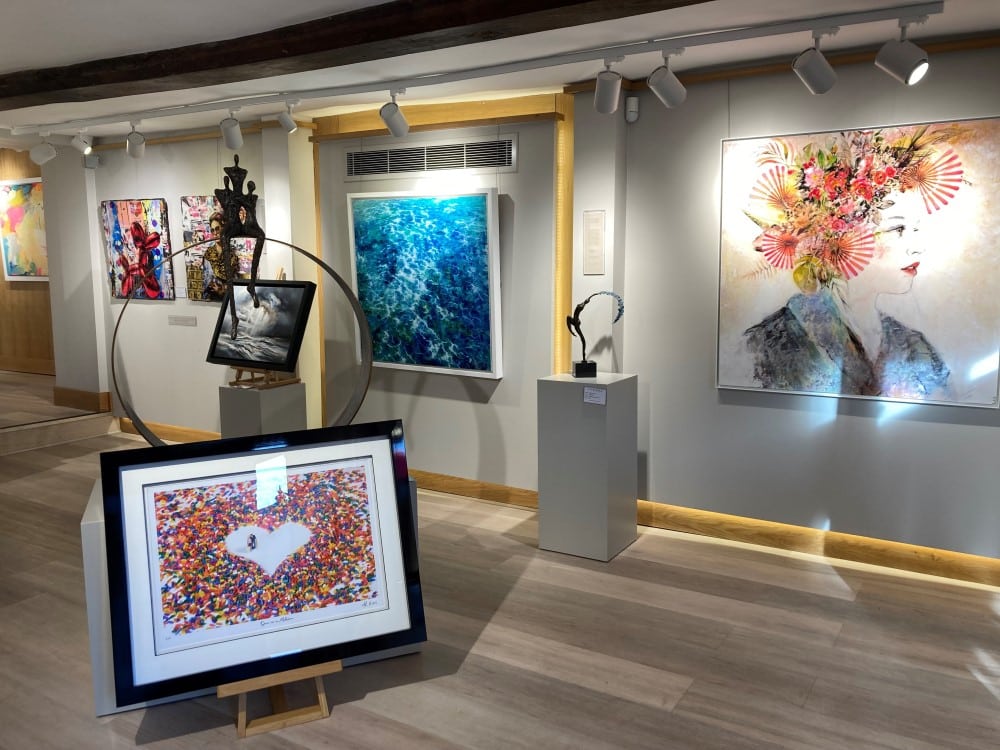 Top tips from Nicky
For a starter budget:
Limited editions or works on paper can be a great way to invest in even some of the most reputable names in the artworld at a lower price point. This is an increasingly popular market and one worth considering as demand increases for these works.
Documentation:
You should receive proof of purchase (such as an invoice or receipt) and a valuation for insurance purposes. For secondary market works, you need proof of provenance which shows the history of ownership including its past owners and exhibitions which will help to establish the work's authenticity and value. This usually comes in the form of a Certificate of Authenticity from the gallery which adds value and legitimacy to your artwork, so keep these safe.
Selling on:
First, an investor should consider whether the time is right for them! What rate of return did they want for their investment, and what is their reason for selling? Often investors sell because they want to free up the capital and acquire more work.
Second, be aware of the market – are auction results strong, are there other versions available you can find online, and is there a lot of demand for the work?
Third, always go to the experts that are selling that artist. Quite often galleries don't put their prices of higher value items on their websites, but never be afraid to pick up the phone and speak to the artist's dealer – no matter how significant the artist is!"
Art is a passion asset and as there is no guarantee in the art market, if you have a piece of art that brings you joy for the rest of your life at a price you are willing to pay, then that is a great investment in itself.
High-net-worth community insight hub

Explore our insightful content specifically aimed at high-net-worth individuals and their families.
Explore
How Moore Barlow can help you and your family
Our specialist team of lawyers are here to support you through the opportunities and challenges of everyday life, from family matters to wealth management.
Throughout life's ups and downs it's comforting to know you have access to legal support from a legal team that cares. That is especially important when you're faced with complex and sensitive issues, which is where Moore Barlow can help.
Our specialist lawyers will consider your unique situation and take your interests into account, whether you are buying your dream home or want to ensure there are plans in place for later in your life.
We aim to provide you with clear and useful guidance, as well as understanding that some cases require sensitivity and care.
We are here to help
Discover how our expert lawyers can help you or your family.
Contact us
Explore our legal services
Our specialist team of solicitors are here to support you through the opportunities and challenges of everyday life, from buying that dream home to wealth management.
Private wealth
Providing you with expert legal advice and support, helping ensure your estate, wealth and finances are maximised and secure.
Family & divorce
Offering you specialist legal help associated with divorce, separation, or an issue regarding your children.
Property & land
We can help you with legal support and advice regarding the buying, selling, and management of property and land.
Enjoying this article? Sign up to Cognito
Cognito is a quarterly digital digest produced especially for you. Think all things advice, tips, stories and insight on topics that matter to you, brought to you by Moore Barlow and our panel of trusted experts.
Tell us what you'd like to hear about and we'll work on making Cognito as personal to you as possible. If you decide you'd like to change your interests, you can do so here.