Bill Gates is one of the world's best-known philanthropists. Since 2000, he has given away more than US$53 billion to support charitable organisations and scientific research through the Bill & Melinda Gates Foundation – the world's largest private charity.
As co-founder and chairman of American computer giant Microsoft, and with a phenomenal career as an investor, Bill has featured on Forbes list of the world's wealthiest people since 1987 – often as the wealthiest. In March 2023, his net worth was estimated at US$116 billion.
However, Bill embarked on a new life chapter in 2008 as a philanthropist when he decided to work full time for the charitable foundation he had set up with his then wife, Melinda.
After supporting those in need and furthering good causes, he now focuses his time and philanthropic efforts campaigning for climate change, global health and education and inspiring others to join the cause of philanthropy and social change.
What's the motivation?
So, what made him do it? His simple explanation: "Philanthropy is about giving your time, expertise, and resources to make a positive difference in the world. It should be focused on empowering individuals and communities to overcome the obstacles they face and create a better future for themselves."
Melinda Gates adds: "We're not just here to fix the world's problems; we're here to ignite the world's imaginations."
As Bill, and fellow philanthropists past and present, have demonstrated through putting their wealth to do good in the world, the act of giving has the potential to transform lives.
It can elevate and inspire communities and addresses pressing issues in society to create positive change, enabling action and supporting social justice to make a lasting impact. This is the true power of giving.
Likewise, global media leader and philanthropist Oprah Winfrey has dedicated her resources and influence to create a lasting impact on society. She set up the Oprah Winfrey Charitable Foundation – a movement of "empathy, empowerment and excellence" to support children, families, and communities, with a specific focus on youth education.
To date, she has donated US$400 million and educated 72,000 people through her foundation. She says: "The biggest adventure you can take is to live the life of your dreams and create a better world for others.
High-net-worth community insight hub

Explore our insightful content specifically aimed at high-net-worth individuals and their families.
Explore
Want more articles like this?
Cognito is a quarterly digital digest produced especially for you. Think all things advice, tips, stories and insight on topics that matter to you, brought to you by Moore Barlow and our panel of trusted experts.
Sign up
The contribution and collaboration of philanthropists
Philanthropists support education; healthcare, environmental conservation; social justice poverty alleviation; arts and culture, technology and innovation; and provide crucial support during times of natural disasters or humanitarian crises. They can contribute to emergency response efforts, fund relief organisations, and provide resources to help damaged communities to recover and rebuild. By investing in long-term solutions, philanthropists tackle societal challenges head-on and instigate sustainable and lasting change.
Collaboration is key to successful philanthropy. No-one can solve complex problems alone, and many philanthropists seek partnerships with other organisations, government agencies, and communities to pool resources, share knowledge and action social change.
But you don't have to be a billionaire business or media mogul to be philanthropic. The power of giving extends beyond financial resources. By incorporating philanthropy into their company strategies, small businesses and business leaders can contribute to social good while also building stronger relationships with customers, employees, and their communities.
They can establish Corporate Social Responsibility (CSR) programmes within the business, focusing on giving back to the community and addressing social or environmental issues – for example, by supporting local non-profit organisations or implementing sustainable business practices.
Businesses could also donate a portion of their profits to charitable causes or set up a foundation to support specific initiatives that aligns with the company's values and goals.
They may encourage employees to participate in volunteer activities and provide them with opportunities to contribute their time and skills to community projects; or perhaps partner with a non-profit organisation to create marketing campaigns that raise awareness and funds.
They might want to consider sustainable business practices, such as implementing environmentally friendly policies and practices within the business, or collaborate with other businesses, non-profits, or government entities to tackle larger social or environmental challenges. By working together, businesses can use their resources and expertise to create more significant and sustainable impact.
Providing mentoring or training opportunities for individuals from disadvantaged backgrounds or aspiring entrepreneurs is another way of empowering others.
Demand surges for vintage watch investment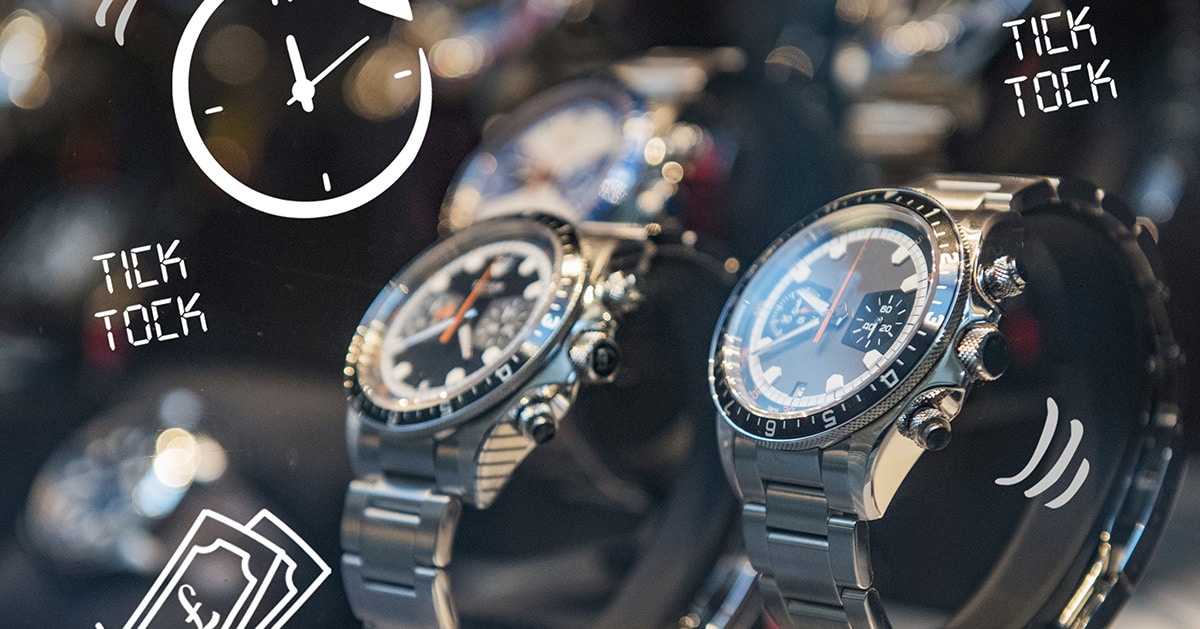 The allure of owning a high-value watch from esteemed brands has boosted the investment market in recent years.
Find out why
The dos and don'ts of art investment
If you've ever been stopped in your tracks by a stunning piece of art in a gallery window – or tempted to snap up a spectacular painting by your favourite artist, then the world of art investment may be worth considering.
We explore
Creating a better future
Business owners can also create a positive work environment by introducing ethical employment practices to ensure fair wages, good working conditions and equal opportunities for employees. All of us can become philanthropists – by giving our time, expertise and skills, individuals can support causes they are passionate about.
Volunteering, mentoring, or sharing knowledge gives everybody the opportunity to engage and support communities and empower them to flourish. Philanthropy is a collaborative effort, where everyone has a role to play in creating a better future.
Small gestures matter. It could be volunteering to help at a community project, a homeless shelter or for a charity, organising fundraising events or shopping locally to support small businesses.
Random acts of kindness, such as carrying someone's groceries, paying for a stranger's coffee or helping someone in need – even giving a simple smile someone in the street – can have a big impact on someone else's day.
Take steps to reduce your ecological footprint by recycling, conserving energy and water, choose sustainable products, and support initiatives that promote environmental conservation. Join community projects that address local challenges, such as cleaning up public spaces or planting trees to improve the neighbourhood.
Use your voice and social media platforms to raise awareness about social and environmental issues. Share informative content, news articles, or personal experiences to educate others.
Align with your values
Of course, you don't have to be a billionaire to donate to charitable causes. Find those which align with your values and address issues you care about – whether it's a single donation or multiple contributions, every little helps. Philanthropy encompasses any action that improves the wellbeing of others.
The power of giving and the impact of philanthropy are undeniable – it is a powerful force that can bring about lasting change in society and creates a brighter future for all. Each act of giving, no matter how small, contributes to the collective power of philanthropy.
So what are you waiting for? Become a philanthropist and be the difference!
High-net-worth community insight hub

Explore our insightful content specifically aimed at high-net-worth individuals and their families.
Explore
How Moore Barlow can help you and your family
Our specialist team of lawyers are here to support you through the opportunities and challenges of everyday life, from family matters to wealth management.
Throughout life's ups and downs it's comforting to know you have access to legal support from a legal team that cares. That is especially important when you're faced with complex and sensitive issues, which is where Moore Barlow can help.
Our specialist lawyers will consider your unique situation and take your interests into account, whether you are buying your dream home or want to ensure there are plans in place for later in your life.
We aim to provide you with clear and useful guidance, as well as understanding that some cases require sensitivity and care.
We are here to help
Discover how our expert lawyers can help you or your family.
Contact us
Explore our legal services
Our specialist team of solicitors are here to support you through the opportunities and challenges of everyday life, from buying that dream home to wealth management.
Private wealth
Providing you with expert legal advice and support, helping ensure your estate, wealth and finances are maximised and secure.
Family & divorce
Offering you specialist legal help associated with divorce, separation, or an issue regarding your children.
Property & land
We can help you with legal support and advice regarding the buying, selling, and management of property and land.
Cognito is a quarterly digital digest produced especially for you. Think all things advice, tips, stories and insight on topics that matter to you, brought to you by Moore Barlow and our panel of trusted experts.
Tell us what you'd like to hear about and we'll work on making Cognito as personal to you as possible. If you decide you'd like to change your interests, you can do so here.