As 007 creator Ian Fleming once remarked: "A gentleman's choice of timepiece says as much about him as does his Savile Row suit." Whether it's James Bond's iconic Aston Martin DB5, his impeccably tailored appearance or his classic Omega Seamaster watch, the suave British Secret Service agent is just as admired today as he was in his first dashing film debut Dr No in 1962.
Many aspire to his legendary style by investing in rare and prestigious wristwatches – which can be very lucrative with the right timing and expert guidance from experienced professionals in this specialist field.
The allure of owning a high-value watch from esteemed brands such as Rolex, Audemars Piguet, Patek Philippe and Omega has boosted the investment market in recent years. Huge demand and short supply have rendered a handful of models more lucrative than money in the bank.
Sourcing the best advice is paramount for anybody looking to invest in a timepiece – there are many dubious sellers around. Word of mouth recommendations are often the best way to find reputable jewellers and independent watch sellers who are tried and trusted to leave you not shaken, but stirred!
New Forest-based Giles Waite has more than 40 years' experience buying and selling rare and prestigious watches to customers, including James Bond star Daniel Craig. He also lists Dame Judi Dench, Bond producer Barbara Broccoli, screenwriter Michael G Wilson, and Bond actor Anatole Taubman among his watch-wearing clientele.
High-net-worth community insight hub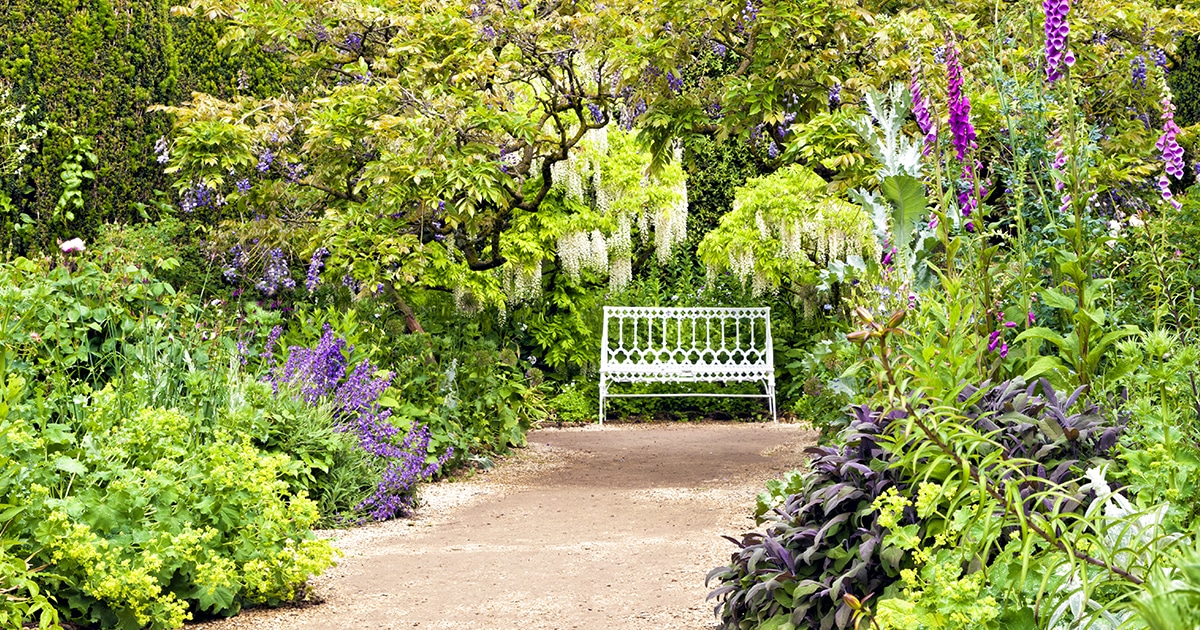 Explore our insightful content specifically aimed at high-net-worth individuals and their families.
Explore
I met first Daniel on the film set of Quantum of Solace when I was lucky enough to be invited by the producers.

Later, at an after-party dinner, Daniel jokingly said to me: 'I want your watch' after spotting the Rolex Daytona on my wrist.

So, we swapped watches for the evening, me wearing his 6538 Submariner. Needless to say, Daniel eventually ended up owning my Daytona – but that's another story!
Giles Waite, Watches of Distinction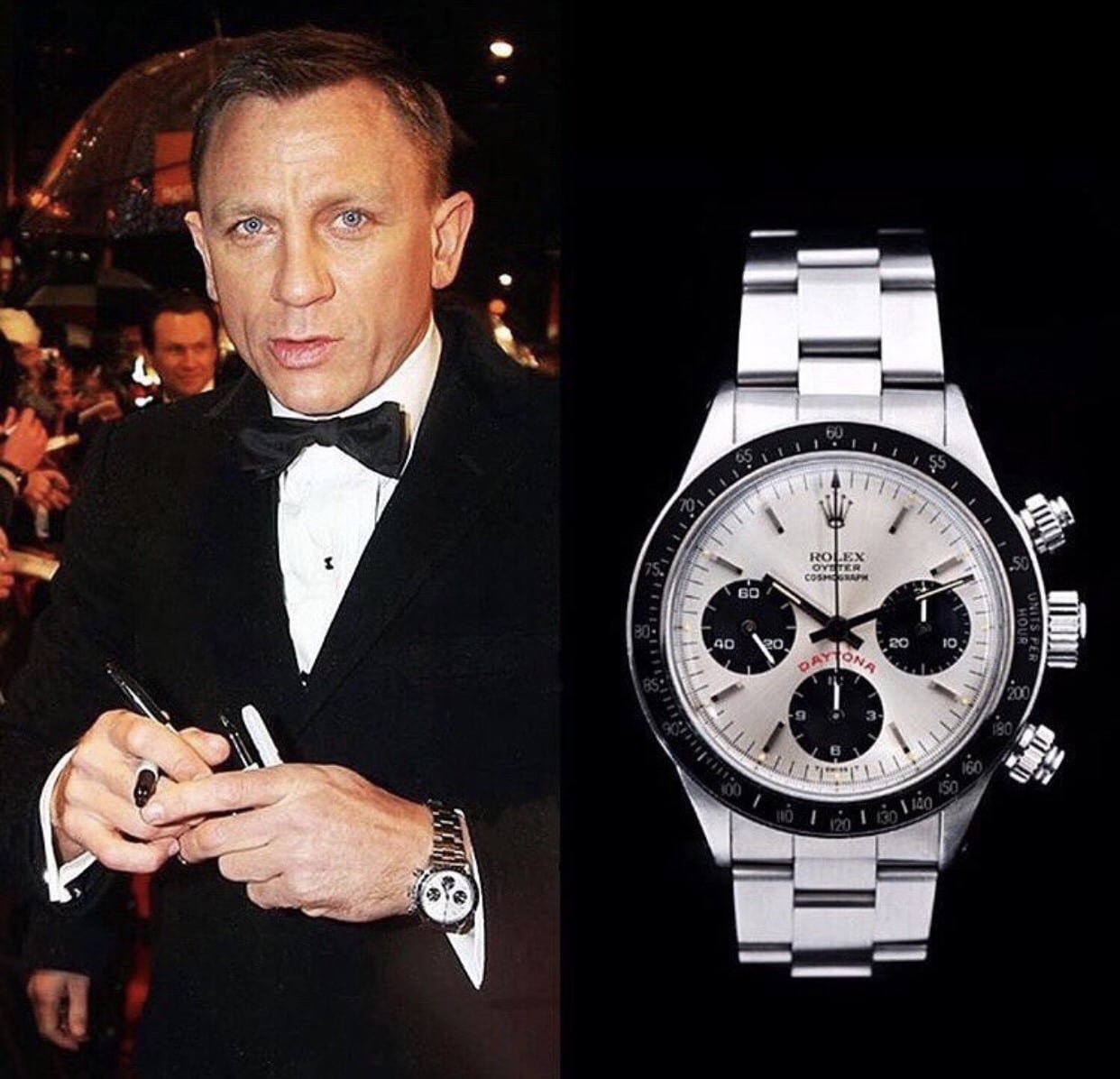 Giles runs Watches of Distinction in Lymington with his wife Eli and son Harry, selling sought-after brands including Rolex, Omega, Patek Philippe and Audemars Piguet.
As a young man, Giles admired world motorbike racing champion Barry Sheene – and the watches he wore. It inspired him to take up Superbike racing for many years, with many fellow racers benefitting from Giles' investment consultations.
He said: "The vintage Heuer Monaco 1133B, for example, was made famous by Steve McQueen in the movie Le Mans and could be bought for around £300 in the 90s – it is now worth £18,000."
He also supplied a prized Rolex Daytona Paul Newman to a famous British TV chef in 2007 for £30k, which is now worth £150-£200k.
Giles' male clients tend to like sports cars, motorbikes and mechanical objects – so vintage and rare watches appeal for investment purposes. He says not many of his clients will actually wear their investments, unless it is for a special occasion or an event such as Goodwood Festival of Speed when they dress up.
"Most people wisely keep their high-value timepieces locked away in safes for many years while they appreciate in value," he explains.
"To make a long-term investment, I'd advise people buy vintage watches and forget celebrity- endorsed new watches with over-inflated price tags. Most do very well over a long time if you buy the right watch.
"It all depends on budget – if you have up to £10,000 to spend, the vintage Omega Seamaster 300 is a good bet; up to £20,000, look at a 1960s Rolex Submariner 5513. You'd pay around £20k for one, depending on dial, history, etc, but you can pay up to £150,000 for a Military version. Return could well be double what you pay over a 10-year period, depending on the market demand.
"There are some real finds," Giles adds. "I bought a Rolex Submariner prototype in 1995 for £5k, sold it for £7.5k in 1997, and now that watch is worth up to half a million pounds today. Who could have predicted it would have appreciated that much in value?"
Watches caught Giles' attention when his father gave him a Timex 'with a black face and Arabic numerals' as a small boy. He still gets a thrill from collecting all types of watches today – including his hero Barry Sheene's watches – and has made a successful career from it.
"Nostalgia is a great motivator – I still have some of my father's watches. Sometimes, it's not about the monetary value – the most interesting watches can be quirky ones or associated with someone famous.
"I have a good reputation as being trustworthy and giving honest advice, that's how I have kept my clients happy for so long. Make sure you talk to someone who can advise you properly."
Looking to invest in fine wine? Everything you need to know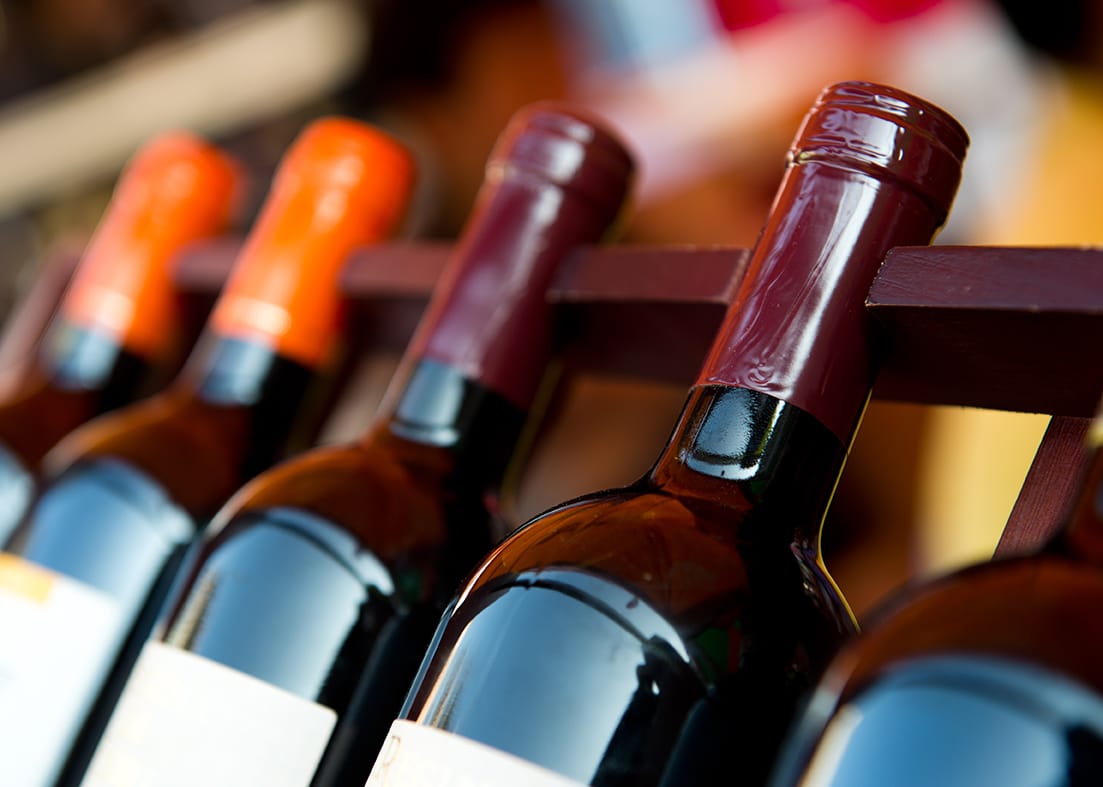 Is investing in fine and vintage wine tax free? And what are the tax rules when selling fine wine?
We explore
About Watches of Distinction
Watches of Distinction are a privately owned family-run company based in the New Forest National Park, within the coastal market town of Lymington, Hampshire.
Watches of Distinction sells watches Worldwide – having an extensive client base of new and repeat customers, including many well-known celebrities of music, television and film.
Giles Waite's passion for watches has seen him establish an unsurpassed reputation over a 40 year period, solely devoted to a high-quality professional trade in watches including Rolex, Omega, Cartier and Breitling.
Find out more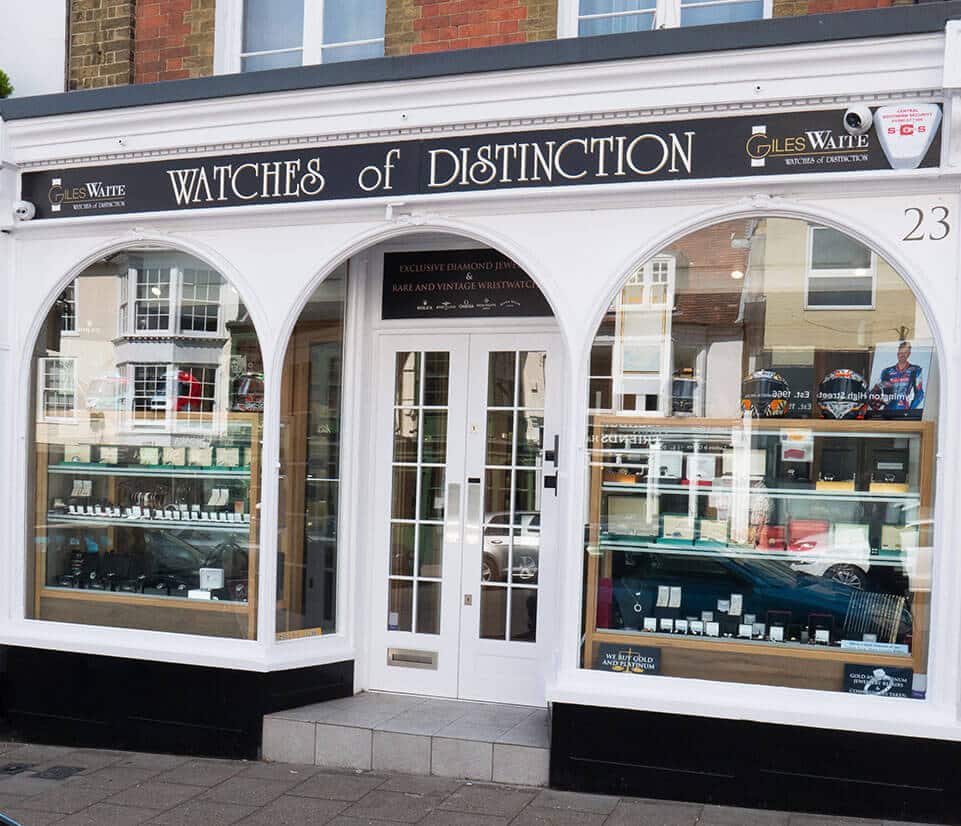 Andrew Morgan, in-house expert at pre-owned watch specialist Watchfinder & Co says: "In recent years, the investment potential of a fine watch has become far more prevalent and not just for watches out of the reach of the average luxury watch buyer, but for more attainable ones as well.
"The theme of these watches tends to focus on stainless steel sports models, such as the Submariner from Rolex, the Royal Oak from Audemars Piguet and the Nautilus from Patek Philippe. These iconic designs from these industry-leading manufacturers have grown in such popularity over the last decade that, should the opportunity be available to purchase them at RRP, they are immediately worth a substantial amount more than new."
Andrew says: "Some of the best short-term investment opportunities available anywhere in the world include the entry level £5,100 Rolex Oyster Perpetual to the £56,000 Patek Philippe Nautilus in white gold – if they can be acquired. Securing an invitation to purchase one is rare and in some cases almost impossible. Even the Black Bay Chrono, a £4,220 entry-level watch from Rolex's sister brand Tudor, can be difficult to source.
"It's not just these widely recognised brands that have come to earn their owners a tidy sum, but also a number of lesser-known independents too. The value of watches is initially driven by the collectors' market, and as interested as collectors have been in Rolex, Audemars Piguet and Patek Philippe, their attention has more recently been drawn to a number of independent watchmakers as well.
"These are companies built on the legacy of a single watchmaker, like F. P. Journe or Roger Smith, founded around the turn of the millennium as, following a downturn after the introduction of quartz movements, luxury watchmaking became a viable business once more.
Watchfinder & Co: featured watches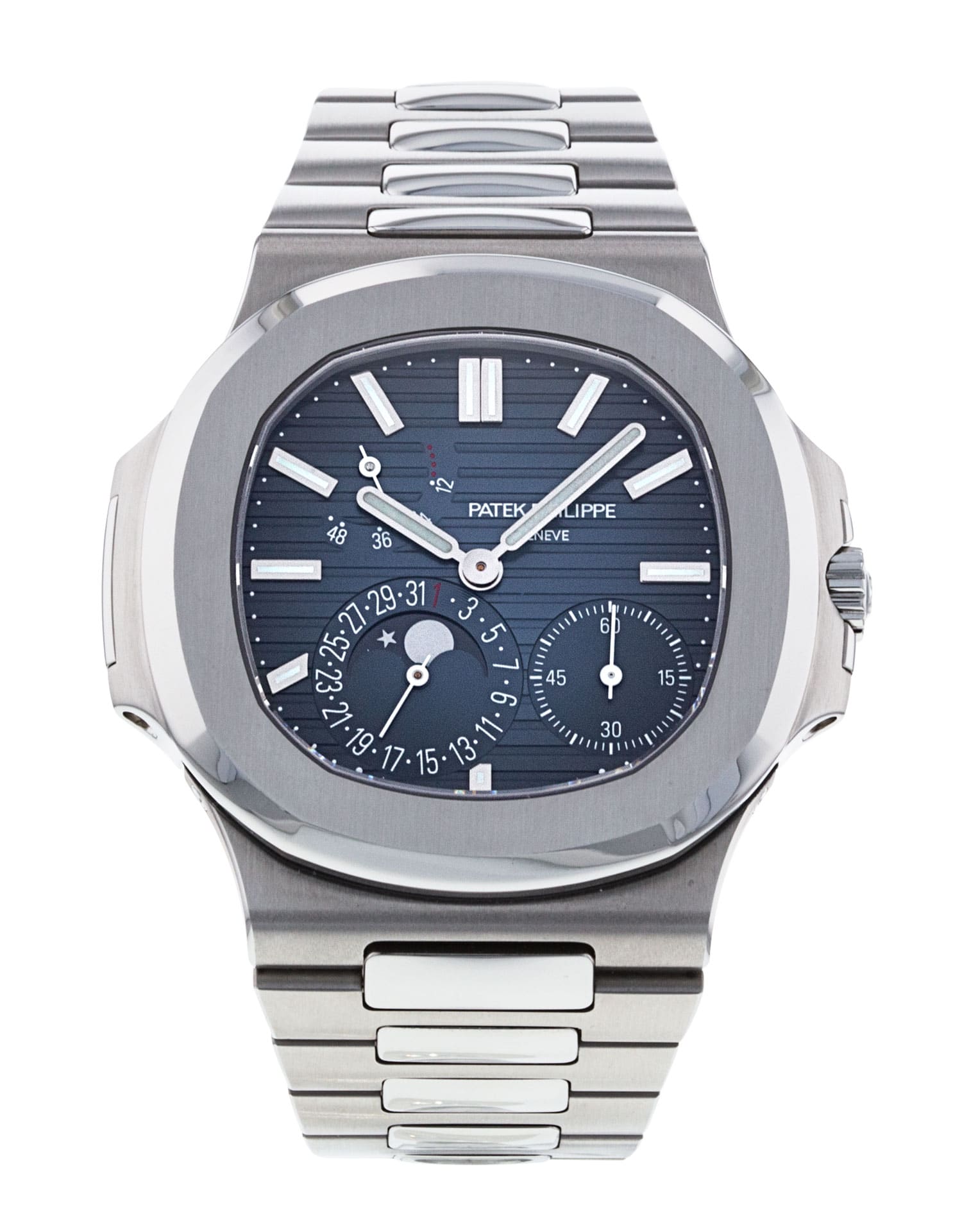 Patek Philippe Nautilus 5711
Selling for approximately £180,000 on the pre-owned market.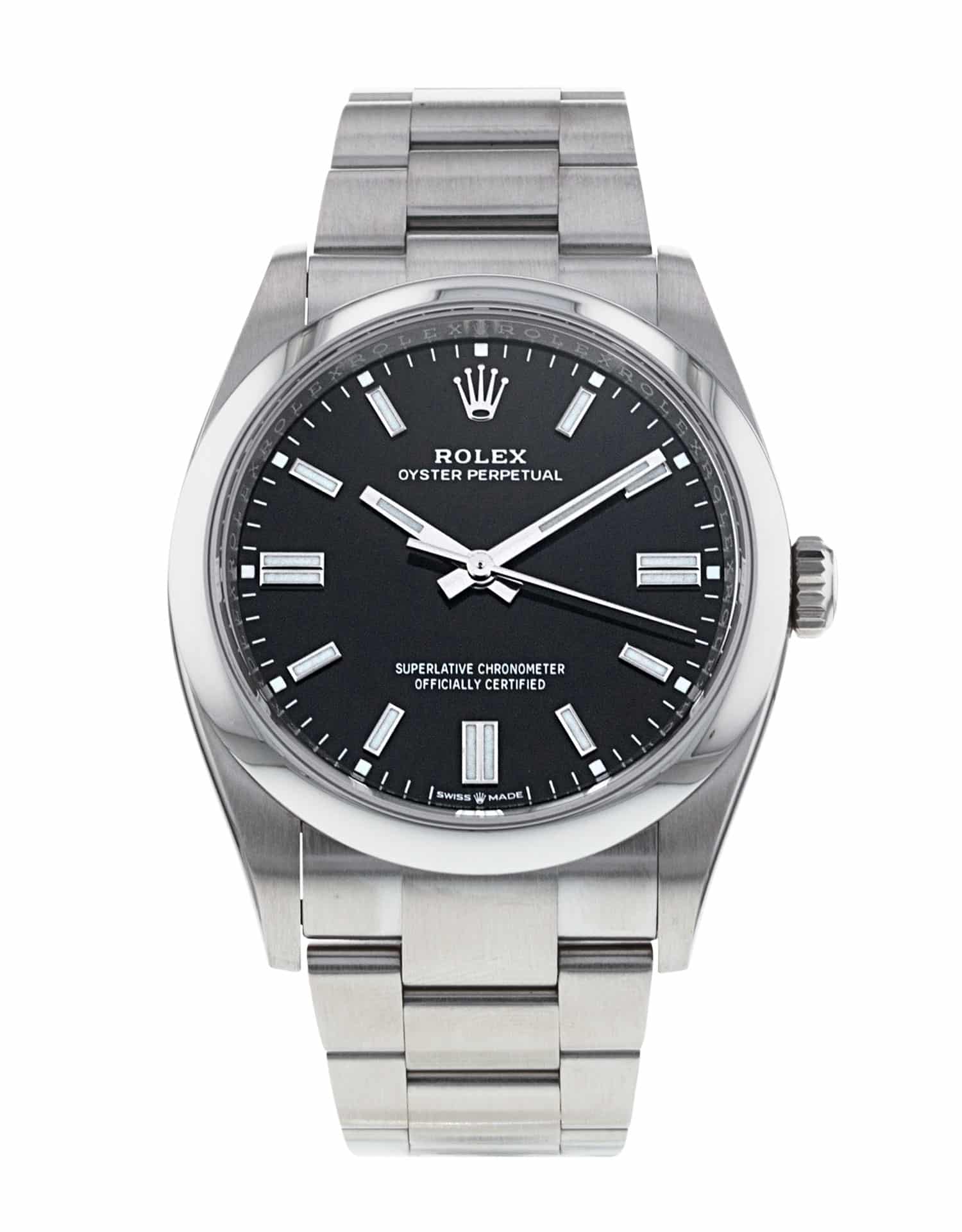 Rolex Oyster Perpetual Ref.126000
Selling for approximately £8,000 on the pre-owned market.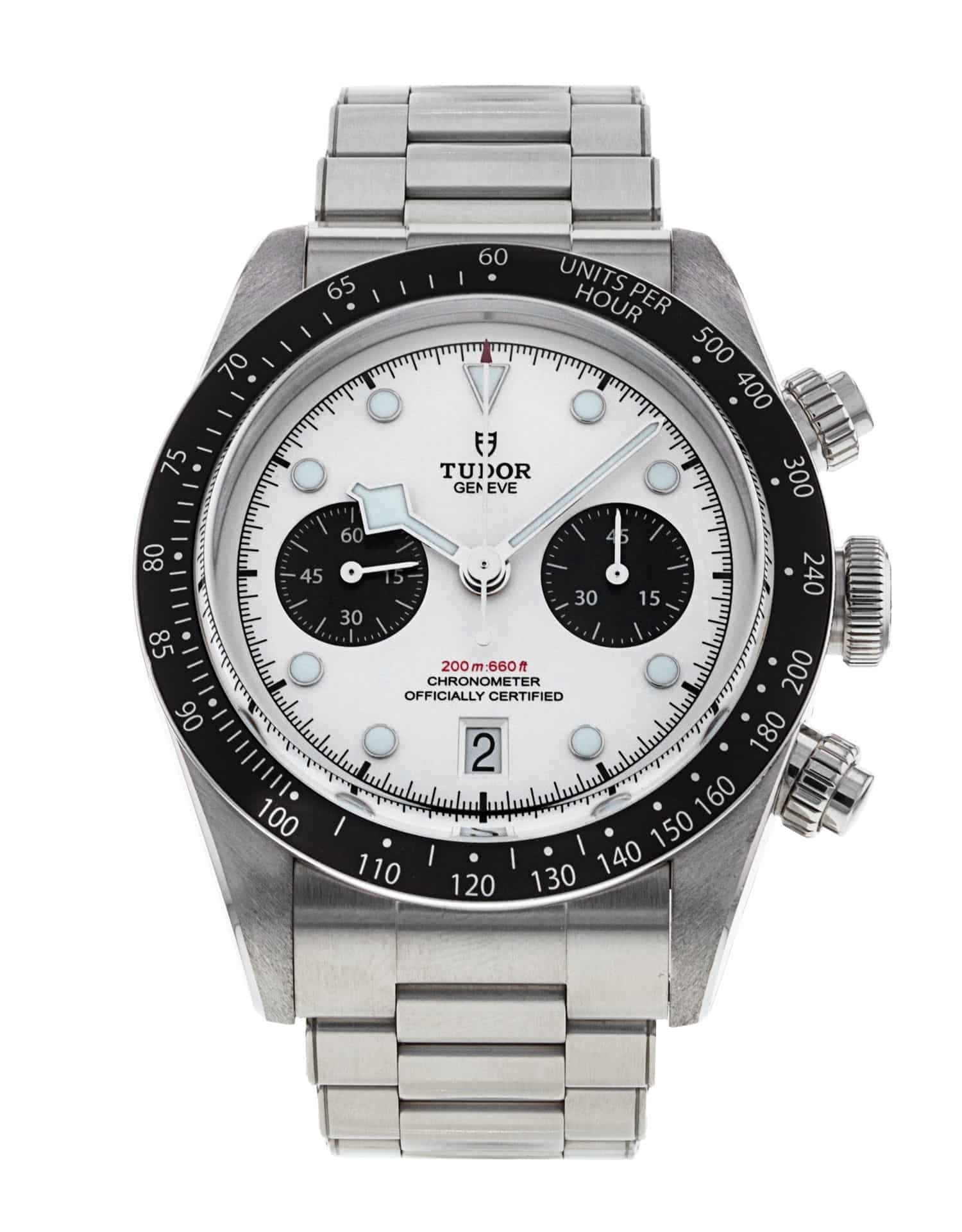 Tudor Black Bay Chrono Ref.M79360N-0002
Selling for approximately £4,900 on the pre-owned market.
"These watches are crafted by hand in very small numbers, and the earliest works of these brands, often built by the brands' namesakes themselves, have earned enormous respect in the collector community, pushing up demand and therefore values of the brands overall.
"But many of these watches are out of reach of the average watch buyer. Investment is still achievable, however, albeit in a less extreme way, by purchasing pre-owned watches, ideally a few years old and especially discontinued.
"Older watches, known as vintage, are already increasing in value for many brands, whereas a more recent pre-owned watch will generally benefit a buyer by actually being cheaper than its RRP.
"Where this can become an investment is when the prices of contemporary models rise, drawing up the value of outgoing models with it. After five years or so, a well-purchased pre-owned watch from many brands should be worth at least as much as it was bought for. In many cases, it may actually be worth more than it was bought for."
Please note that watch prices fluctuate and investing is not a guarantee of increased value. Prices shown updated December 2022.
About Watchfinder & Co
Since Watchfinder & Co. was first founded in 2002, it has been established as the premier resource from which to buy and sell premium pre-owned watches.
With thousands of watches available from more than 50 brands, including Rolex, Omega, Cartier and more, plus international locations and a manufacturer certified service centre, there's no better place to find a luxury timepiece.
Find out more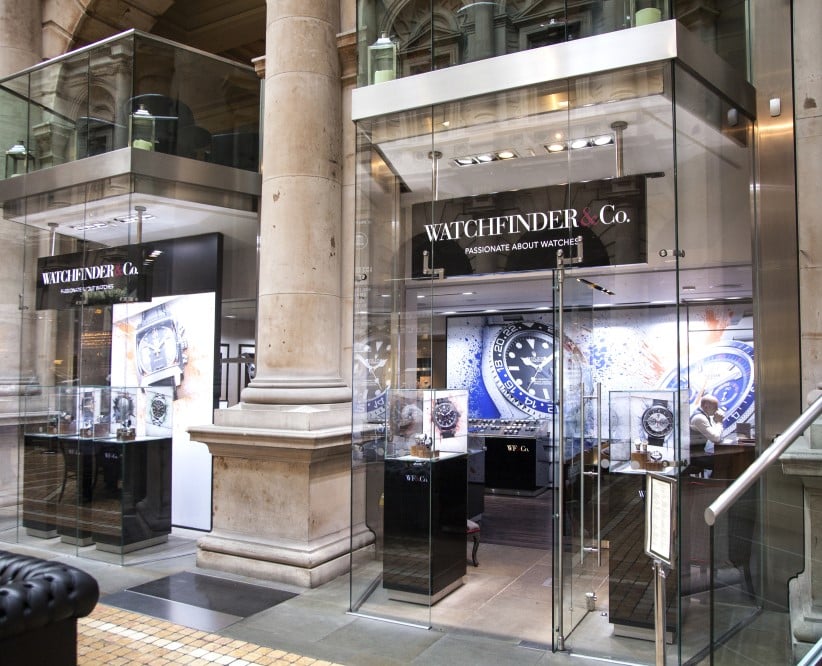 How Moore Barlow can help you and your family
Our specialist team of lawyers are here to support you through the opportunities and challenges of everyday life, from family matters to wealth management.
Throughout life's ups and downs it's comforting to know you have access to legal support from a legal team that cares. That is especially important when you're faced with complex and sensitive issues, which is where Moore Barlow can help.
Our specialist lawyers will consider your unique situation and take your interests into account, whether you are buying your dream home or want to ensure there are plans in place for later in your life.
We aim to provide you with clear and useful guidance, as well as understanding that some cases require sensitivity and care.
We are here to help
Discover how our expert lawyers can help you or your family.
Contact us
Explore our legal services
Our specialist team of solicitors are here to support you through the opportunities and challenges of everyday life, from buying that dream home to wealth management.
Private wealth
Providing you with expert legal advice and support, helping ensure your estate, wealth and finances are maximised and secure.
Family & divorce
Offering you specialist legal help associated with divorce, separation, or an issue regarding your children.
Property & land
We can help you with legal support and advice regarding the buying, selling, and management of property and land.
Enjoying this article? Sign up to Cognito
Cognito is a quarterly digital digest produced especially for you. Think all things advice, tips, stories and insight on topics that matter to you, brought to you by Moore Barlow and our panel of trusted experts.
Tell us what you'd like to hear about and we'll work on making Cognito as personal to you as possible. If you decide you'd like to change your interests, you can do so here.