What is the time limit for medical negligence claims?
For most medical negligence claims there is a three-year timeframe in which you must commence a claim by having your solicitor issue your claim at Court. This is known as the limitation deadline and if you do not bring a claim within this period, the consequences can be severe.
Your claim may be statute barred, meaning the law may prevent you from ever bringing a claim, no matter how strong it might seem. However, the deadline can be extended in certain circumstances explained below.
When does the time limit on medical negligence claims start?
The three-year time limit period generally starts from the date of the alleged negligence, this is known as the primary limitation period. This is typically the most obvious deadline to use, commencing for instance when an operation clearly went wrong and caused an avoidable injury.
However, it is possible for the limitation deadline to be later than the third anniversary of an operation or other event. The starting point could be a later date of knowledge – when you were given a correct diagnosis after earlier but wrong advice, or when you were told, or suspected, that you had suffered an avoidable injury. It can also sometimes be the date you knew the identity of the potential defendant.
It is not always possible to succeed in establishing that the date of knowledge is later than the primary limitation date, and it is therefore essential that you speak to a solicitor as soon as possible if you think that you may have a claim for medical negligence.
Are there any exceptions to time limits on medical negligence claims?
There are situations where exceptions to the usual three-year time limit are valid. These include if the medical negligence relates to the treatment of a child, or an adult who does not have mental capacity. In these situations, the time limits for bringing a claim are different.
Children:
For most children, the three-year period does not start to run until the date of their 18th birthday, so they must bring a claim before they reach the age of 21.
Medical negligence claims involving children are complex and take many years to reach a successful conclusion once proceedings have been issued. Therefore, we recommend that you speak to a solicitor as soon as you suspect that your child could have suffered medical negligence.
Those without mental capacity:
In some cases where a person does not have mental capacity, there is no time limit to start a claim. In general terms, someone is said to lack mental capacity if they have an impairment of the functioning of their mind or brain, which means they cannot:
understand or retain information relevant to their decision,
use or weigh that information as part of the decision-making process, or
communicate their decision.
A person may lack mental capacity if they have sustained brain damage, or if they have a neurological condition such as dementia. We would always recommend speaking to a solicitor without delay, so they can advise you more fully about your own position.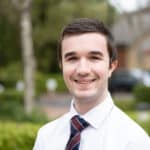 Expert medical negligence solicitors
With a proven track record of successful medical negligence claims and achieving the maximum possible amount of compensation for our clients, you can be assured of receiving expert representation from our medical negligence lawyers.
Discover how we can help
Can the NHS be sued after three years?
It can be extremely difficult to overcome the limitation deadline if it is ever missed.
However, the Court does have a discretion to disapply the deadline and in certain circumstances, it may be possible to persuade the Court to exercise this discretion and enable a claim to be brought "out of time".
A successful application will likely be dependent on whether it would be equitable or fair to allow a claim to proceed, and whether it prejudices the position of the healthcare provider you intend to sue. The Court will consider all the circumstances of the case, including several factors such as:
The length of the delay between the deadline, and issuing the claim form.
The reasons for the delay.
The parties' conduct after the negligence occurred.
Why is there a time limit for bringing medical negligence claims?
The limitation deadline prevents claims being brought when the negligence occurred many years ago.
A delay of several years can be problematic because human memory naturally fades over time and information crucial to a medical negligence claim may be lost or forgotten. This will hamper both sides. Medical negligence claims require significant investigation and assessment by medical experts before a claim can be commenced, so the earlier a claim is investigated the better.
Are there time limits for how long a medical negligence claim must take?
Wherever possible, parties to a claim are encouraged to follow the Pre-Action Protocol for the Resolution of Clinical Disputes which sets out a timetable for providing details of a claim and a Defendant's response before formal legal proceedings are commenced.
Once legal proceedings are issued, the Court will impose a timetable for the resolution of any claim. This can be up to two years or longer in some cases.
What is the medical negligence claim time limit for deceased persons?
Where a claim alleges that death was caused by negligence, a claim form must be issued within three years of the date of death. For claims brought on behalf of the deceased, the person(s) with legal responsibility for the deceased's estate is responsible for doing this. They will either be the deceased's executor (if there was a will) or administrator (if there was not a will).
If someone has already started investigating a medical negligence claim but dies before a claim form is issued, then the limitation clock starts again and the deceased's executor or administrator will have an additional three years from the date of death to commence a claim.
How long does a medical negligence claim take?
The length of a medical negligence claim very much depends on the complexity, how any Defendant responds to it, and whether there are any difficulties in assessing the extent of compensation arising from the claim.
For any claim, a Claimant's medical records will need to be obtained and assessed; statements will need to be prepared for witnesses; and independent medical expert opinions obtained to advise on both liability and the value of any claim.
Most medical negligence claims are complex, require several medical experts, and some claims are defended to trial once proceedings are issued. Every case is different, but the majority of claims can take several years to resolve.
Cases involving children who suffer a brain injury at birth often cannot be definitively resolved on a financial basis until the child is old enough for the medical experts to agree about what that child's future lifestyle and abilities will be, as appropriate compensation can only be established once these factors are apparent.
Our team of medical negligence solicitors
Why should I start a medical negligence claim early?
As the consequences of missing the limitation deadline can be severe, we always recommend leaving ample time to bring a claim. It can often take many months, if not longer to conduct investigations and refine allegations of negligence, before being able to set them out for the other side to address. The earlier this process can be started, the better position the claim will be in.
Why do I need a medical negligence solicitor?
If you believe that you have suffered an avoidable injury because of medical negligence, you want to be sure you get the best outcome. You want answers, support, and the compensation you need to help rebuild your life. A medical negligence solicitor understands how difficult it is to bring a claim when you are living with an avoidable injury or illness. Guidance every step of the way, and much needed practical and emotional support, are both part of our service when we assist with medical negligence compensation claims.
Why Moore Barlow?
Our expert medical negligence team knows that a successful outcome demands not only expert knowledge of medical negligence law, but also an understanding of how the NHS and medical defence organisations (who represent GPs and doctors involved in private practice) assess claims and arrive at settlement decisions.
Our medical negligence team includes lawyers qualified in medicine with practical experience of working in hospitals, hospital medicine, anaesthetics and intensive care. Our team also includes lawyers who have previously worked on behalf of the NHS and medical defence organisations defending claims, and a lawyer who managed complaints and claims for an NHS Trust. This unique blend means that we are ideally placed amongst medical negligence firms to offer truly specialist advice and support on both a legal and practical level.
With a proven track record of successful medical negligence claims and achieving the maximum possible amount of compensation for our clients, you can be assured of receiving expert representation from our medical negligence lawyers who are considered leaders in the field of medical negligence law.
Our broader determination, alongside your medical negligence claim, is to support the NHS and other health care providers to actively improve patient care and safety for others. We do this by ensuring recommendations are implemented to minimise the chances of similar medical negligence occurring again to someone else.
Contact us today
If you believe yourself or a loved one has suffered an injury due to medical negligence, don't hesitate in contacting our expert team of medical negligence compensation claim lawyers.