Interim managers for charities
Providing charity organisations with expert legal advice when appointing an interim manager
The firm is on the Charity Commission's panel of Interim Managers. The Commission has the power to appoint an Interim Manager to act in the administration of a charity if it considers that there has been misconduct or mismanagement in the administration of a charity, or if it is necessary or desirable to protect the charity's property.
What is a legal interim manager?
A legal interim manager is a professional who is appointed by a company or organisation to temporarily manage its legal affairs. This can include overseeing legal compliance, managing litigation, negotiating contracts, and providing legal advice to senior management. The interim manager is typically hired on a short-term basis to address specific legal issues or to fill a temporary vacancy in the legal department.
How Moore Barlow can help
If you would like to find out more about our appointments as interim managers or would like some specialist advice about a matter you have been appointed to, please do not hesitate to contact us. We have offices in London, Southampton, Guildford, Woking, Richmond and Lymington.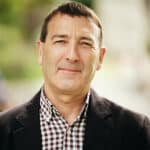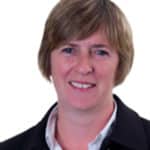 Our team of charity solicitors
Explore our charity law insights
Don't take our word for it…
The team has considerable expertise in advising charities, in particular in educational sector. They are unusual in being able to advise on the intersection between charity governance and other issues including employment and safeguarding and so we are confident that they understand the context in which we are operating.
Legal 500
These guys are fun to work with. They give excellent, clear, thorough advice. Just who you need in a crisis (which, let's face it, is mostly when you call a lawyer). They guide you rather than just present the options. Highly responsive and professional. Seems a good balance of big enough to have specialist capability, small enough to offer personal and really good service.
Legal 500
The charities team are outstanding. There can't be many law firms where clients actually enjoy having to get in touch. They are responsive, personable and incredibly knowledgeable. Not only do they grasp the issues quickly, but they are solutions focussed. You don't come away with a range of options which you are left to chose between, but you are expertly guided through those decisions, and end with a clear sense how to progress the problem.
Legal 500
We have been delighted with the service we have received from the charities team at Moore Barlow. The team have supported us on a range of matters, including establishing a trading a subsidiary, support with collaboration agreements, governance advice, and copyright advice. They have an excellent approach to customer service combined with really strong expertise in the charity sector.
Legal 500
We used Moore Barlow for a charitable organisation's restructure during the midst of the pandemic and were delighted by their responsiveness then and their familiarity with the legal and financial territory. Their team work was great – we got continuity and level of staff seniority appropriate to each stage of the process.
Legal 500