Insolvency solicitors, Richmond
Insolvency can be a challenging and overwhelming situation, both personally and professionally. At Moore Barlow our team of dedicated insolvency solicitors in Richmond understands the complexities of this area of law and is here to guide you through every step of the process.
With years of experience and a track record of success, we have helped numerous individuals and businesses overcome financial difficulties and regain control of their lives.
We recognise that insolvency can have far-reaching consequences, impacting not only your finances but also your reputation and future prospects. That is why our expert solicitors work tirelessly to provide practical and strategic advice tailored to your unique circumstances. Whether you are a creditor, debtor, or insolvency practitioner, we have the expertise to assist you in achieving the best possible outcome. From proactive debt recovery to negotiating with creditors and exploring alternative solutions, our team will explore every avenue to secure a sustainable and effective resolution to your insolvency challenges.
At Moore Barlow we believe that our role goes beyond just legal representation. We understand the immense stress and uncertainty that insolvency can bring, and we are committed to supporting you throughout the entire process. Our solicitors will not only advocate for your rights and protect your interests but also work closely with you to alleviate any concerns and provide a sense of reassurance. With our unwavering dedication and extensive knowledge in insolvency law, we are confident in our ability to help you navigate this complex landscape and pave the way for a brighter financial future.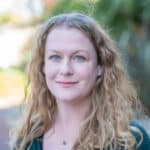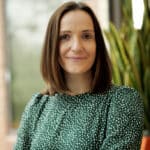 What is insolvency?
Insolvency refers to a financial state where an individual or organisation is unable to pay off their debts as they become due. It signifies a lack of liquidity and the inability to meet financial obligations, often resulting in bankruptcy or the need for debt restructuring or liquidation.
Why choose us?
Moore Barlow is the trusted choice for insolvency matters in Richmond. With a team of skilled solicitors, we offer unrivalled expertise in navigating complex insolvency laws and providing tailored solutions for businesses and individuals. Our client-focused approach ensures that we understand your unique circumstances and work diligently to protect your interests. From bankruptcy proceedings to debt restructuring, our experienced team is committed to achieving the best possible outcomes for our clients. Choose Moore Barlow for reliable and effective assistance with insolvency matters in Richmond.
How we can help
Our experienced team of insolvency solicitors in Richmond is dedicated to providing comprehensive legal assistance for a wide range of insolvency issues. We understand the complexities and challenges that individuals and businesses face when dealing with financial difficulties. Our solicitors have a deep understanding of insolvency law, allowing us to provide tailored solutions to our clients. Whether you are facing bankruptcy, need assistance with debt recovery, or require advice on restructuring options, our solicitors are here to guide you through the process. With our expertise and commitment to client success, we strive to achieve the best possible outcomes for our clients in Richmond and beyond.
Meet our team of insolvency solicitors
Who we help
Our insolvency solicitors in Richmond have extensive experience assisting individuals, businesses, and creditors with insolvency matters. Whether you are a company director, debtor, or creditor, our team is here to provide expert legal advice and representation to help you navigate the complexities of insolvency law.
Contact us
If you are facing insolvency or need assistance with debt recovery, our experienced team of insolvency solicitors in Richmond is here to help. Contact us today for a consultation and let us guide you through the legal process. We are committed to achieving the best possible outcome for our clients.
We have offices in London, Richmond, Southampton, Guildford, Lymington and Woking and offer specialist insolvency legal services to clients nationwide. Contact Moore Barlow to find out how we can help you and your family.
Explore our corporate legal insights
Don't take our word for it…
Moore Barlow acts for insolvency practitioners on a full range of matters, with regular work on contentious issues. The firm also works with individuals and companies to defend claims brought by administrators and liquidators. It has additional experience advising on refinancing and acquisitions out of administration. The team is further noted for expertise in receiverships and IVAs.
Chambers & Partners
Work adheres to legislation but commercial viewpoint is always considered and fees are transparent, fair, reasonable and cost effective to the client. Goal posts are never moved and clients are informed at all times
Legal 500
Moore Barlow is a top-quality firm. Everyone is extremely professional, and the quality of the advice is very good and considers the commercial aspects.
Chambers and Partners
Very detailed knowledge of a highly technical area, good analysis, realistic, commercial approach and extremely hard-working. A pleasure to work with.'
Legal 500