Insolvency solicitors, Guildford
At Moore Barlow our team of dedicated insolvency solicitors in Guildford are here to provide strategic advice and effective solutions for individuals and businesses facing financial difficulties.
We understand the complexities and challenges that come with insolvency, and we are committed to helping our clients navigate through these difficult times with confidence.
Our experienced solicitors have a deep understanding of insolvency law and regulations, enabling us to provide comprehensive assistance in all aspects of insolvency proceedings. Whether you are a creditor looking to recover outstanding debts or a director needing guidance on your responsibilities during insolvency, our team has the expertise to offer tailored advice and support. We also assist individuals facing bankruptcy, providing guidance on the options available and helping to find the best possible resolution.
When dealing with insolvency matters, we take a holistic approach, recognising that the financial aspect is just one part of the equation. Our solicitors understand the impact that insolvency can have on individuals and businesses, both economically and emotionally. That is why we are dedicated to not only achieving the best possible outcome for our clients but also helping them access the support they need to rebuild and start to move forward. With our compassionate guidance and skilled legal representation, you can trust that your insolvency matters are in capable hands.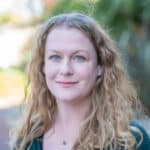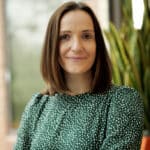 What is insolvency?
Insolvency refers to a financial state where an individual or business is unable to repay their debts. It typically leads to bankruptcy proceedings, where assets are liquidated to repay creditors or a restructuring plan is created to manage the debts.
Why choose us?
When facing insolvency, you need a team of experienced solicitors who can provide expert guidance and support. At Moore Barlow our dedicated team of insolvency solicitors in Guildford have a wealth of knowledge and experience in this complex area of law. We understand the challenges businesses and individuals face during these difficult times and can offer practical solutions to help navigate the insolvency process. With our expertise and client-focused approach, you can trust us to provide tailored advice and representation that best serves your interests.
How we can help
Our team of experienced insolvency solicitors in Guildford is dedicated to providing comprehensive legal solutions for individuals and businesses facing financial challenges. We understand the complexities of insolvency law and offer expert advice and guidance tailored to our clients' specific needs. From debt recovery and restructuring to bankruptcy and liquidation, our solicitors have extensive knowledge and expertise in handling a wide range of insolvency issues. We work closely with our clients, offering practical solutions and striving to achieve the best possible outcome. Trust our solicitors to navigate the legal complexities and protect your interests throughout the insolvency process.
Meet our team of insolvency solicitors
Who we help
Our insolvency solicitors in Guildford assist individuals and businesses facing financial difficulties, including bankruptcy, liquidation, and debt recovery. We provide expert legal advice and representation to creditors, debtors, directors, and insolvency practitioners, helping them navigate complex insolvency processes and achieve the best possible outcomes.
Contact us
Contact our experienced insolvency solicitors in Guildford for expert legal advice and representation. We are dedicated to helping individuals and businesses navigate through complex insolvency matters. Call us today at 023 8071 8000 or email us to schedule a consultation. We look forward to assisting you.
We have offices in London, Richmond, Southampton, Guildford, Lymington and Woking and offer specialist insolvency legal services to clients nationwide. Contact Moore Barlow to find out how we can help you and your family.
Explore our corporate legal insights
Don't take our word for it…
Moore Barlow acts for insolvency practitioners on a full range of matters, with regular work on contentious issues. The firm also works with individuals and companies to defend claims brought by administrators and liquidators. It has additional experience advising on refinancing and acquisitions out of administration. The team is further noted for expertise in receiverships and IVAs.
Chambers & Partners
Work adheres to legislation but commercial viewpoint is always considered and fees are transparent, fair, reasonable and cost effective to the client. Goal posts are never moved and clients are informed at all times
Legal 500
Moore Barlow is a top-quality firm. Everyone is extremely professional, and the quality of the advice is very good and considers the commercial aspects.
Chambers and Partners
Very detailed knowledge of a highly technical area, good analysis, realistic, commercial approach and extremely hard-working. A pleasure to work with.'
Legal 500