Partnership and farming structures
Explore how we can help businesses with their legal requirements around property and land.
Contact our team
Structuring your farming business so it is tailored to your business needs.
A legal team that understands all aspects of farming business structures can help your business run efficiently and ensure it passes securely to the next generation.
As well as providing all these services to exceptionally high standards, we can also introduce you to other specialists who can provide expert support for your business.
What is a farming partnership?
A farming partnership is a type of business entity where two or more individuals or entities jointly own and operate a farming business. Partners share ownership of assets and profits according to a partnership agreement, outlining their rights and responsibilities, and the procedures for making important business decisions.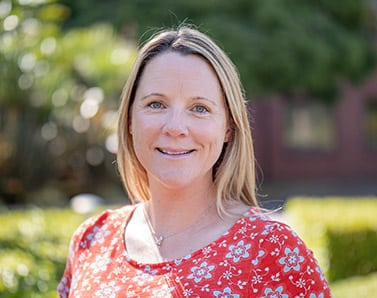 Sarah Jordan
Partner | Real estate, Land, farm and estates, Rural services
How Moore Barlow can help
When following complicated legislation surrounding farming you may need a bit of a helping hand, as no matter how much experience you have in the industry there may be legal jargon and confusing aspects of paperwork that become a stumbling block when trying to grow your business.
At Moore Barlow we are able to provide a catered approach, with years of experience covering a variety of cases, so that we can find the best solution that works for you. We have members of our legal team that are not only experts in their sector, but who understand all aspects of farming and the business structures that can help your business.
Our team at Moore Barlow will be able to come up with the best strategy for your farming business, one that will allow you to run it as efficiently as possible, as well as ensure it flourishes and passes securely onto the next generation. Every service we provide you with will be delivered to an exceptionally high standard, as well as also introducing you to skilled specialists who can provide expert support for your business. We can also supply you with the careful planning and strategy that is needed when dealing with the partnership structures commonly found in rural businesses, ensuring that whatever plan we draw up is tailored to your unique business needs.
Our team of rural solicitors
Your local legal experts
Farming partnerships are more complicated than they first appear; it is quite often the case that they hold valuable assets such as farm entitlements, land, machinery and livestock. Therefore, it is important to get the right legal service from experiences professionals who understand the issues you face.
We advise on all aspects of farming business structures including partnerships, sole traders, companies and limited liability partnerships (LLP).
With our expert team working across our offices in London, Guildford, Richmond, Southampton, Lymington and Woking, we're ideally placed to offer specialist advice and support both locally and nationally.
Our rural legal services for individuals and families
Our latest rural legal insights
Don't take our word for it…
This is a medium/large firm, but treats clients in a personal, non-corporate manner that the clients like and allows trust in the legal advice to grow. The quality of the legal work and document drafting is excellent. Their knowledge of the agricultural and rural world is also excellent as is their knowledge of the tax implications of the transactions/documents they are involved with.
Legal 500
Moore Barlow LLP has an excellent pipeline of country wealth experience, with good knowledge of estates, agriculture and the surrounding trusts and tax issues.
Legal 500
Certainly far more efficient and professional than several other firms that I have recently had dealings with. The advice given has been more specific/appropriate and hence more useful. They clearly think the issues through more carefully.
Legal 500