Insight bites: Building back hospitality
The pandemic, Brexit and rampant inflation have hit hospitality hard. Staff are harder to come by thanks to an exodus of European workers, while the cost of keeping venues open continues to rise. Despite all these challenges, many in the sector still have their eyes fixed on growth.
Ongoing financial challenges
2022 was a challenging year for the UK hospitality sector, despite pandemic-related restrictions being in the rear-view mirror. Our data shows that the cash reserves of UK hospitality businesses have taken a £2.36m hit on average over the past year.
Despite the challenges, many are actively targeting growth, looking for opportunities for mergers and acquisitions and tapping into a wide range of funding options. More than three in four (79%) are planning to invest in future growth over the next 12 months. 54% are looking to cut costs.
"The sector is facing a lot of headwinds. On one hand there has been loss of trading resulting from the cost-of-living crisis and the trend towards home working making some urban areas quieter – particularly at lunchtimes on certain days, for example. At the same time, we're seeing rising costs across the board, including in construction, energy and employment.
The freeze in some business rates has been a small recent positive, but it doesn't outweigh the many challenges. With that said, many of our clients are on a positive trajectory. Some are also looking at different leasing models, including an increase in turnover rent leases, so landlords share some of the trading risk."
Richard Hughes, Partner

A firm focus on growth
The most popular funding option is crowdfunding (38%), with other popular routes including seeking venture capital or private equity investment (34%), friends and family investment (also 34%) and initial public offerings (IPOs) (28%). Only 1% of respondents said they were not seeking any kind of external investment.
"It's encouraging to see the appetite for growth in the sector, and interesting to see the diverse range of investment options being pursued. The central consideration for leaders is to match the type of investment with their aspirations for the business. Not every owner will be happy with the loss of control that can go along with listing, or a private equity investment, but these options bring benefits in other form – including accessing a broader pool of investment and bringing in skilled support and mentorship.
It's clear that many are preferring to pursue less formal routes like crowdfunding and friends and family support. Typically, this path will be more suitable for smaller businesses where the owner wants to maintain much greater control of things."
Richard Hughes, Partner
SME insight hub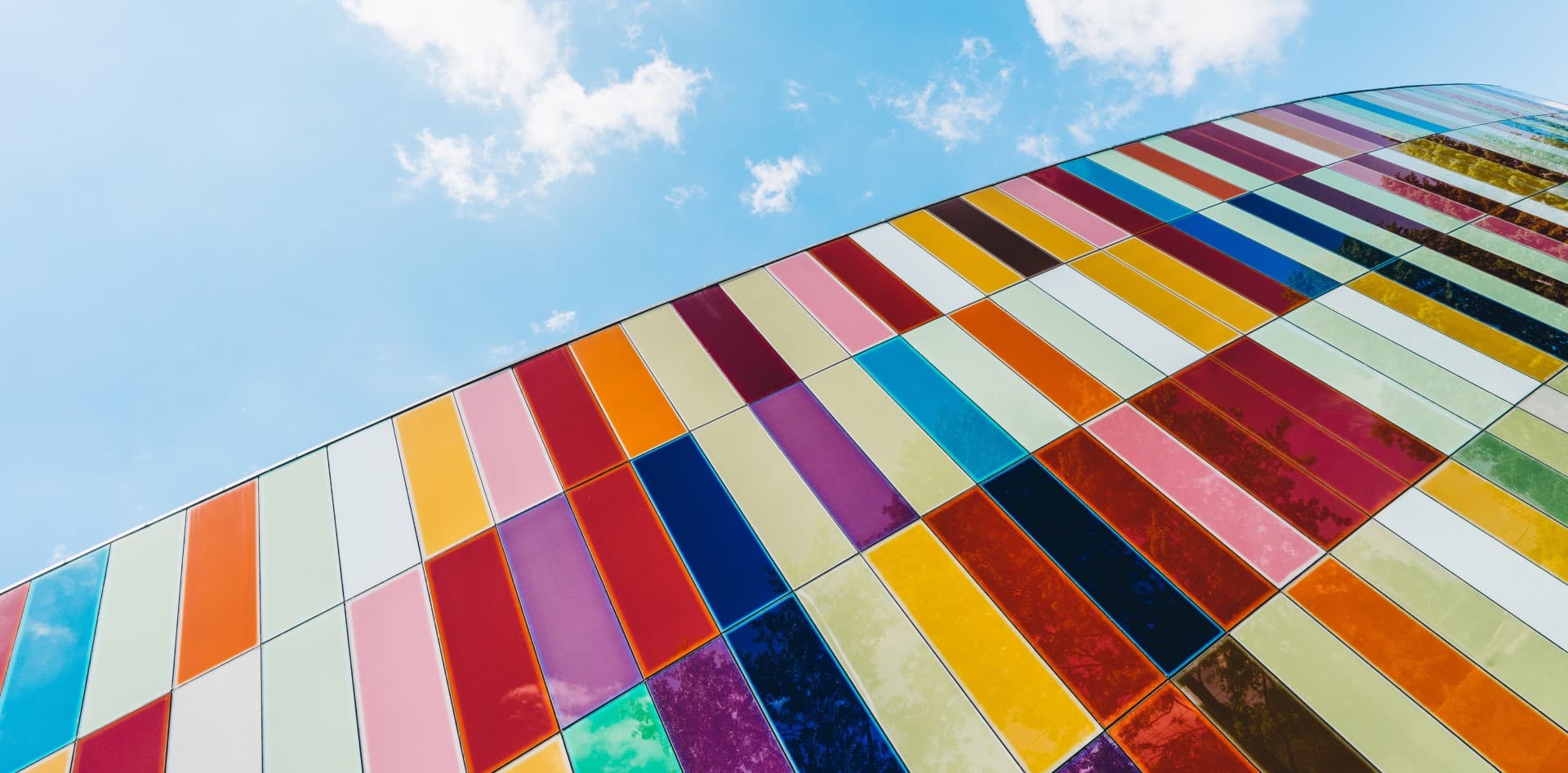 Discover our latest research and commentary aimed at supporting SMEs.
Explore
Top growth strategies
Almost four in 10 businesses (39%) are targeting growth through a merger while a third of businesses (34%) are currently exploring acquisition options. 30% of firms are looking to grow by improving their market presence while more than a quarter (26%) are planning to change their pricing to grow margins.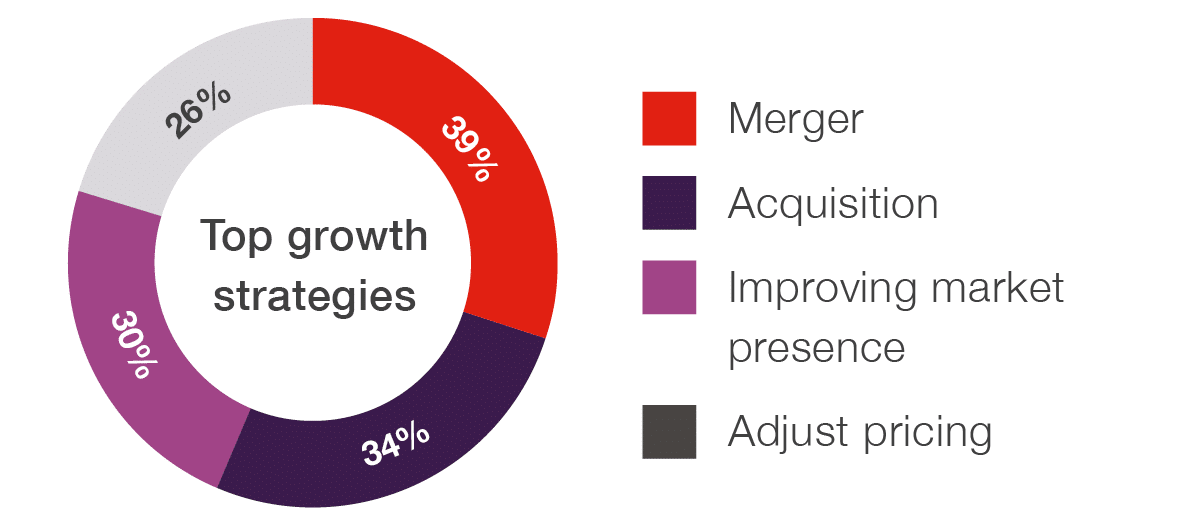 Retaining staff will be key
Our survey makes it clear that investing in people is the key focus for hospitality businesses, with 30% saying they plan to spend on upskilling their employees and 26% on increased benefits for staff.
Interestingly, despite recruitment challenges in hospitality having been much discussed in the media since the end of lockdown measures, half of our respondents (50%) say it's easier now than it was 12 months and 18 months ago. Only one in 10 (12%) say it poses a bigger challenge over the same timeframe.
But that isn't to say that managing the workforce is any easier. In fact, our data shows that the cost-of-living crisis is taking a toll on morale and causing companies to take measures to improve employee satisfaction and retention. The most common challenges here are increased levels of absence (33%), issues associated with 'quiet quitting' behaviours (29%), staff reluctance to attend a physical workplace (27%) and employee motivation (25%).

"The big employment impact we've seen in hospitality in recent years is the departure of many European workers previously living and working in the UK, following first Brexit and then the coronavirus crisis.
This has significantly depleted the available talent pool for good hospitality employees, and so it's no surprise that upskilling has become a priority for many businesses."
Katherine Maxwell, Partner
Supporting transgender employees
All respondents are doing something to better integrate/support transgender employees, including bringing in new training programmes (35%) and installing gender neutral bathrooms (36%), and one in four (25%) are actively looking to hire transgender employees.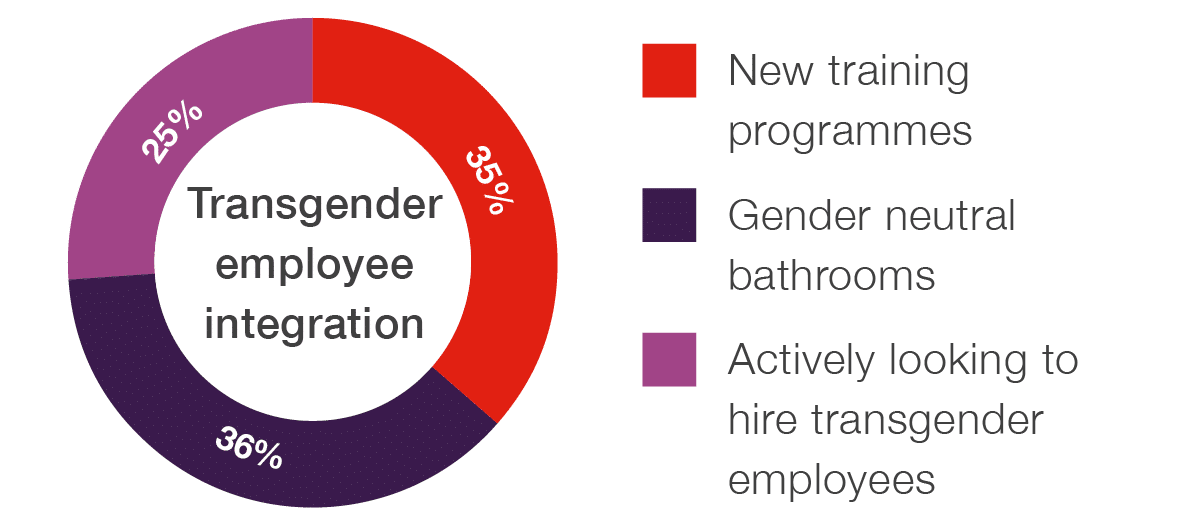 Visit our SME insight hub
Discover our latest research and commentary aimed at supporting SMEs. Offering clear guidance, we'll help you to break down complex legal matters and understand the steps you'll need to take to help achieve your goals.
Explore