Meet our expert lawyers who are dedicated in making life better for our clients.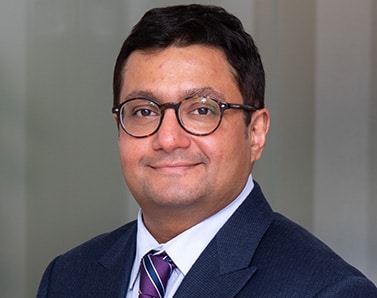 About Arnab
I joined Moore Barlow LLP as a solicitor in the commercial team. Having a rich business and accounting experience before embarking on my legal career, and having worked as a corporate solicitor prior to joining Moore Barlow, I am dedicated to providing advice and support to my clients on various commercial issues and transactions.
Prior to embarking on my legal career, I had a commercial career and worked in various roles in marketing, business development, accounting and finance. I did MBA from Warwick Business School, University of Warwick and I am a qualified chartered management accountant (CIMA), having trained with the Financial Conduct Authority.
My interest in corporate and commercial law emerged from my rich and varied commercial experience. I completed GDL, LPC and LLM (all with commendation) from University of Law, Guildford. I did my training contract with a niche investment firm in London and qualified as a Solicitor in 2021. Prior to joining Moore Barlow LLP, I worked as a corporate solicitor at Joelson LLP.
I live in a small idyllic house in Sandhurst with my wife and 16-year-old son. My hobbies include reading, long walks in the countryside, watching television crime dramas and cooking.
Specialisms
Mergers & Acquisitions
Drafting and reviewing commercial contracts and preparing due diligence and red flag reports in relation to M&A transactions.
Drafting and negotiating various commercial contracts including Service Agreements; Consultancy Agreements; Introducer Agreements; Marketing Agreements and Distribution Agreements.
Accreditations
CIMA (Chartered Institute of Management Accountants)
Meet the wider team
We are here to help
Our expert lawyers are here to support you with all your legal needs.