Moore Blatch has been recognised by The Times in its prestigious Best Law Firms 2020 list , with a commendation for the firm's Personal Injury and Clinical Negligence teams. This recognition comes after leading industry publication The Lawyer also cited Moore Blatch as a top UK law firm.
The Times' peer-reviewed list also references two recent high profile cases from the Family Law and Clinical Negligence teams where Moore Blatch was successful on behalf of it clients. The first case is that of Claire Chipperfield, a midwife, who Katy Barber, Associate Solicitor in the Family Law team, successfully argued was entitled to 50 per cent of the £1 million house she had shared for years with her former boyfriend.
The second case references Paul Kingsley one of the clinical negligence solicitors who secured one of the highest ever UK clinical negligence payouts of £23 million for a girl whose birth had been mismanaged, leaving her with multiple injuries. Moore Blatch's education specialist ensured the girl receives support at a special school after taking her case to an education panel tribunal.
Ed Whittington, Managing Partner, Moore Blatch, commented: "These cases demonstrate our commitment to providing first class legal services to our clients, helping individuals and businesses find their way through often complex and difficult situations, whether due to injury, family breakdown, or the myriad of issues that they face.
To be recognised by our peers is a fantastic achievement for the firm, and testament to both the calibre of work we undertake and the expertise of our lawyers. I'm delighted that we've been recognised in The Times Best Law Firms listing."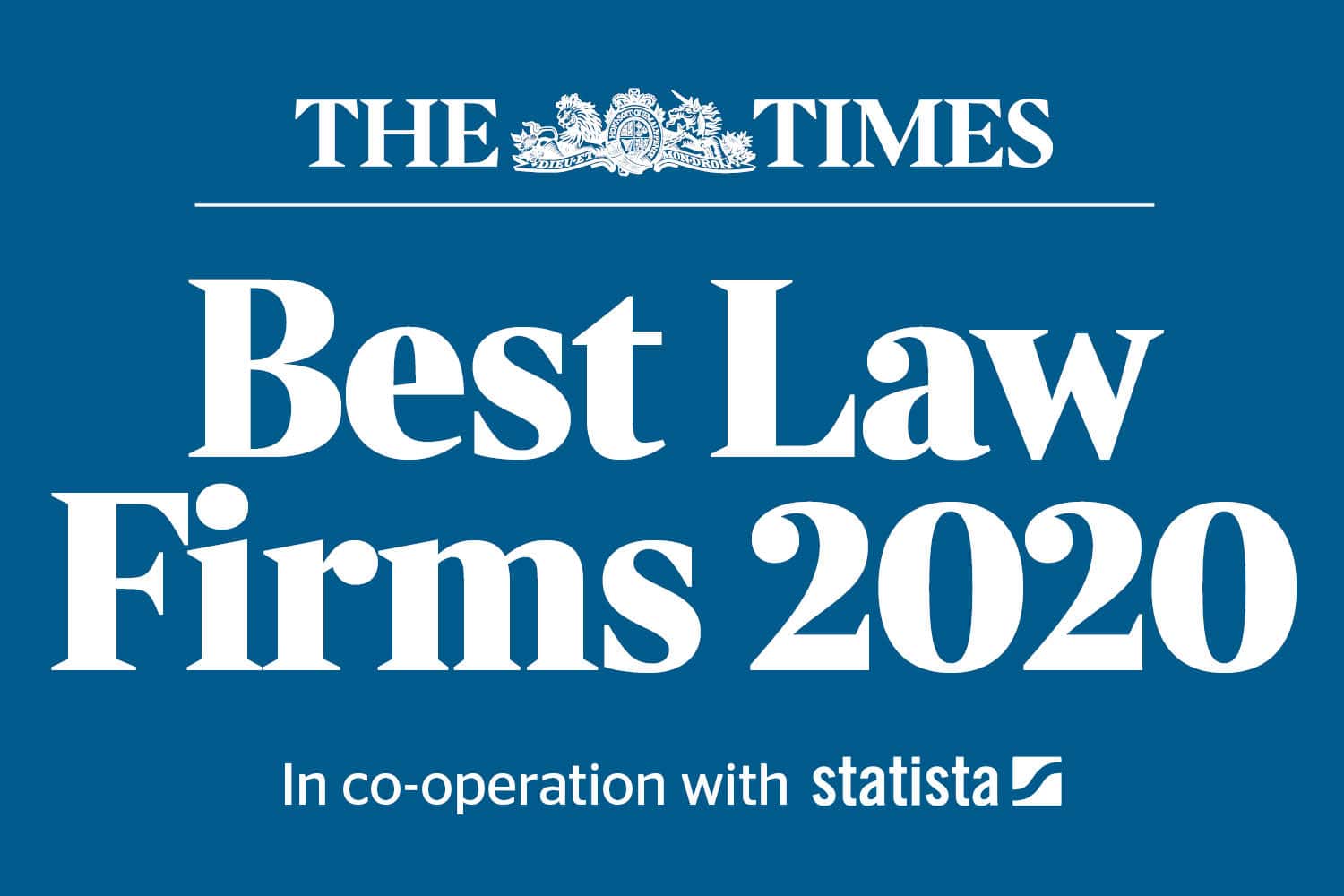 You can also find out more about our family law and divorce solicitors. Our divorce solicitors are can offer expert advice on all aspects of family law.