Top 100 law firm Moore Barlow has played a vital role in the acquisition of soft drinks brand Rio to A.G. BARR, a British soft drinks manufacturer based in Cumbernauld, makers of Irn-Bru, from Hall & Woodhouse Limited for a total cash consideration of £12.3m.
The tropical fruit brand Rio has been marketed, sold and distributed on an exclusive licence basis by A.G. BARR's recently acquired Boost Drinks division since 2021. The acquisition is entirely funded from A.G. BARR's strong net cash position.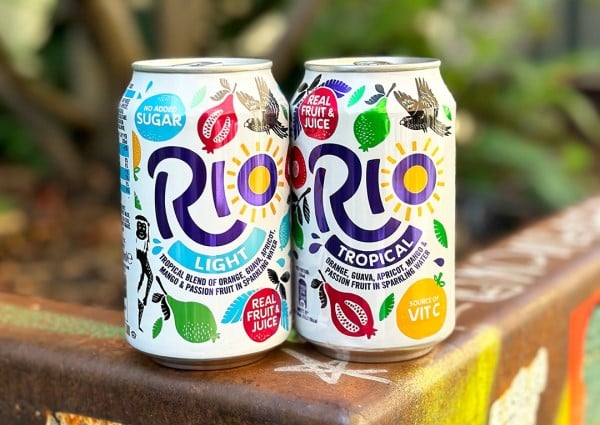 Moore Barlow advised the sellers, Hall & Woodhouse Limited, a British regional brewer and pub operator founded in 1777 by Charles Hall in Blandford Forum, Dorset, England. The company operates over 180 public houses and inns in the south of England and brews under the name Badger. Rio, originally called Arriva, was created by Hall & Woodhouse in 1980.
We're very grateful to the Moore Barlow team for all the hard work in getting this over the line. We've always found working with Moore Barlow really straightforward, and they have undoubtedly added value at every stage of this deal.

Paul Barnett, Group Financial Director at Hall & Woodhouse
We're delighted that we have been a key part in making this deal happen as Hall & Woodhouse's trusted adviser. Rio is a brand which everyone will have seen on the shelves – so it's great to be involved in a deal with such a household name. It's a great fit for A.G. BARR's brand portfolio and we wish Rio all the best for the future under A.G. BARR's stewardship.

Roger Bailey, partner at Moore Barlow
How our corporate lawyers can help you and your business
If you require expert advice our team can help you and your business navigate those complex legal issues, such as mergers and acquisitions, corporate restructuring, and governance. We provide tailored advice and support to ensure your business operates within the law and achieves its objectives. With our expertise, you can focus on growing your business while we handle the legal complexities.
With legal specialists across the full corporate law spectrum, our team of experienced and respected lawyers are based in London, Richmond, Southampton, Guildford, Lymington, and Woking. If you require advice or assistance from a corporate law solicitor, contact our team at Moore Barlow to see if we can help today.
Originally published in Family Business United – https://www.familybusinessunited.com/post/family-firms-trade-leading-soft-drinks-brand