Over 35 riders from national law firm Moore Blatch braved the rain on Sunday 3rd September to take part in their annual London to Windsor Bike Challenge in aid of the Child Brain Injury Trust (CBIT).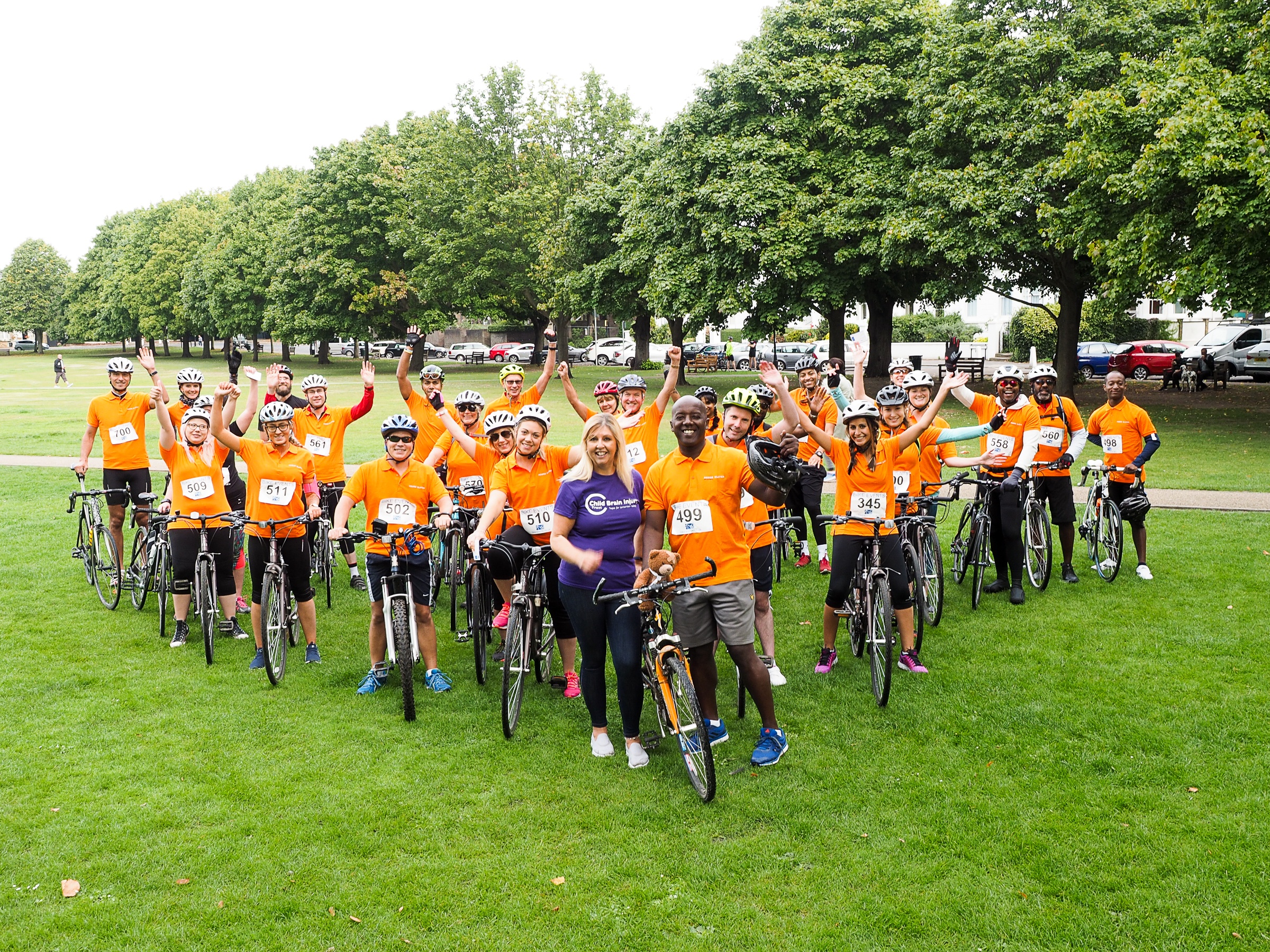 The CBIT is a national charity that provides support to families affected by childhood brain injury.
Donning their distinctive orange Moore Blatch t-shirts, the team set off from Richmond and made a real mark as they battled through inclement weather and some suspicious navigating skills to reach their destination in good time.
Through their grit and determination the Moore Blatch team were able to raise more than £3,000 in sponsorship for the CBIT. At the finish line, a delighted (and exhausted) Trevor Sterling, Partner at Moore Blatch and organiser of the annual event, thanked everyone for their valiant efforts and presented Lisa Turan, Chief Executive Officer of the CBIT, with a cheque for the full £3000 raised.
This event is the latest in a line of collaborations between Moore Blatch and the CBIT. In July this year Moore Blatch was proud to be selected as one of three law firms who will work with the CBIT to support families in complex child brain injury cases.
Trevor Sterling, partner at Moore Blatch, said:
"The cycle was a wonderful and thoroughly enjoyable challenge. We are incredibly grateful to everyone who turned out to take part or to support our riders, and to everyone who sponsored us. We are immensely proud to have raised such a fantastic figure for an important charity in the Child Brain Injury Trust, and we look forward to continuing to work in close partnership together."
Lisa Turan, Chief Executive Officer of the Child Brain Injury Trust, said:
"We would like to thank Moore Blatch for all their hard work and support for the Child Brain Injury Trust. The money they have raised through this event will go a long way for the families we support.
"This is one example of how fruitful our partnership with Moore Blatch can be, and we are excited about continuing to work closely with them in the future."