The Major Trauma Service (MTS), launched by national law firm Moore Blatch 18 months ago, has been shortlisted for the Law's Society's Excellence in Client Service Award.
The MTS, which supports patients at the earliest opportunity following a trauma, and provides quick and easy access to support, treatment and rehabilitation, has been put forward for the award which recognises "commitment and service in client care".
Members from the MTS team will attend the prestigious Law Society Excellence Awards at the Hilton Hotel, on Park Lane, on October 19th, where the best work in the legal profession will be celebrated. The shortlisting of MTS follows record numbers of nominations to the competition, and will see it come up against seven other candidates for the final prize.
MTS eases the burden put on the NHS by ensuring that insurers make an appropriate contribution to trauma rehabilitation, and allows patients to get all the support they are entitled to for long-term recovery.
Having led on the development of the MTS in association with St. George's Hospital in Tooting, Moore Blatch is now one of three firms to have been appointed to its panel, as the service expands across the UK to other trusts, and remains the only firm with a unique major trauma service offering.
The success of the MTS led the service to be nominated for the Rehabilitation First: Claimant Initiative of the Year Award in 2016.
The Excellence Awards are staged by the Law Society, an independent professional body for solicitors, which promotes high standards and the rule of law.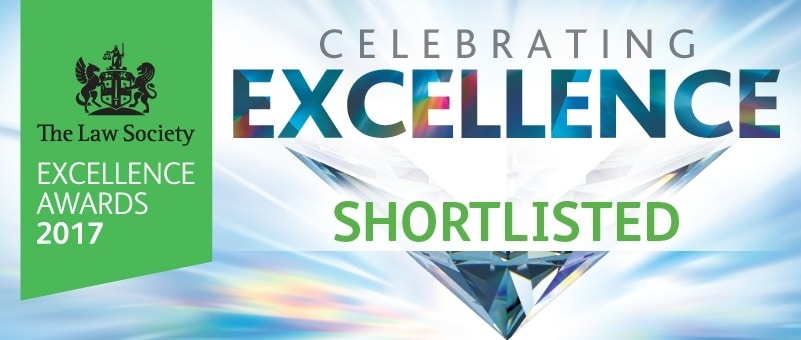 Trevor Sterling, Partner and Head of the Major Trauma Service at Moore Blatch, said:
"We are delighted to have been shortlisted for the Law Society's Excellence in Client Service Award, which is reflective of the hard work and talent displayed by our team over the last year.
"Since its launch, the Major Trauma Service has done terrific work to support patients in their recovery and rehabilitation, and reduce the pressures placed on the NHS in these areas.
"We are looking ahead with great optimism as the service expands more widely across the UK, and will continue to strive for the highest standards in client service in the years to come."