It is with great sadness that we announce that Denise Deakin, Of Counsel at Moore Barlow, has recently died.
Denise joined the clinical negligence team at our (legacy Moore Blatch) firm 17 years ago, in November 2004 – where she worked on complex clinical negligence cases, often for clients whose life had been completely changed by catastrophic injury. She was a leading clinical negligence lawyer, highly intelligent and forensic in her approach.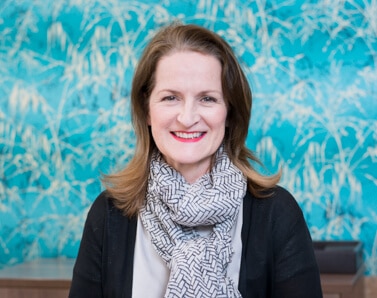 Prior to training in law, Denise already had an established career as a highly qualified and well-respected nursing Sister on the Intensive Care Unit at St George's Hospital in London. She moved from nursing to law in 2004, where her medical background gave her great technical insight into the cases she worked on, along with an understanding of the needs and desired outcomes for her clients.
Despite her legal (as solicitor and barrister) and nursing qualifications, Denise was always modest about her own achievements. She was highly respected by her colleagues and her peers, always displaying a warmth and camaraderie that built strong and long-lasting relationships with everyone. She also had a genuine empathy and rapport with her clients and their families, many of whom stayed in touch with her long after their case was settled.
Our thoughts at this time remain with Denise's daughter and family, and with her circle of close friends.
I knew Denise as an incredibly kind and warm hearted person with a great sense of humour. She always had time to listen to people and quickly forge a warm personal connection. She was a superb and leading Clinical Negligence lawyer, highly intelligent and caring, providing excellent legal and practical advice to her clients with whom she had a close bond of trust. She had extraordinarily strong friendships within the Clinical Negligence team – and touched many others around the firm with her warm and caring conversations.

We all miss her – but hold onto our wonderful memories of her. Our thoughts are with Denise's daughter and family, and with her close friends at Moore Barlow.

Ed Whittington, Managing Partner
For any queries or questions that may follow this announcement, please contact Anne Cassidy, Partner, Clinical negligence team – anne.cassidy@moorebarlow.com