Hello – I'm Khurram, a law student at the University of Surrey currently on a placement year with Moore Barlow. Undertaking a placement year at Moore Barlow has been one of the best decisions I have made during my time at university.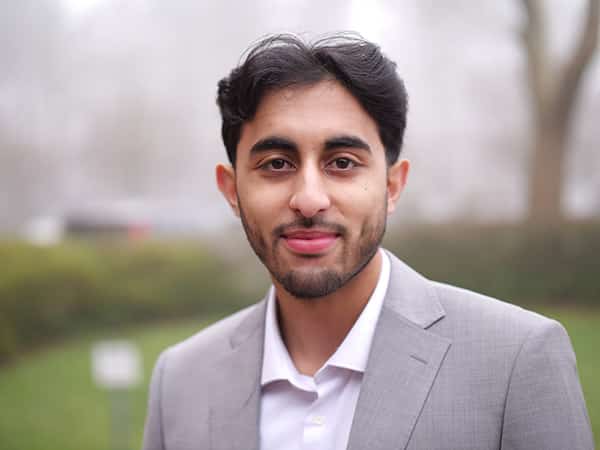 Progressing my skillset – practically and theoretically
I am working in the real estate disputes team. I have come to learn the work they do is incredibly unique. Having the opportunity to work in a team with highly skilled solicitors who are specialists in their field is an real privilege. I have been lucky enough to witness the law in practice, and how it can be used to find practical solutions to clients' complex problems.
In my time with the team I have been able to strengthen my theoretical understanding of the law alongside its practical application, through conducting in-depth legal research when drafting articles for the firm's website, as well as proof-reading and amending documents and advice notes. Through this balance, I have been able to gain a comprehensive understanding of the law, both in theory and in practice.
An experience I'd hugely recommend
It is essential for aspiring solicitors and lawyers to learn how to work effectively in a high pressure and fast-paced environment, whilst also meeting clients' demands and expectation. This can be challenging at first, however with the support of the solicitors and the incredible unit of support staff within the firm, I have been able to learn to multi-task and to thrive in these types of environments. My colleagues have supported me, but the firm also offers a mentoring scheme and I have benefitted from guidance and support from a mentor in another part of the firm.
During my placement, I have had plenty of networking opportunities; and am understanding the value of networking to both me as an individual and the team and firm. I have joined the Aspiring and Junior Lawyers division, which has enabled me to gain insights into different legal specialisms and the key challenges lawyers encounter. I believe Moore Barlow encourages individuals to be their authentic selves and promotes inclusivity and diversity within the firm. One way they have achieved this is through the creation of various committees within the firm. I am a part of the Moore Giving committee which aims to build charitable partnerships regionally to help restore and promote local communities.
Overall, I believe if you are looking for an intellectual challenge, the chance to build a strong network in a top 100 law firm in the UK and to be a part of something bigger, I highly recommend applying for a placement at Moore Barlow. I am looking forward to what the remainder of my placement year with the team and firm.
Moore Barlow placement year opportunity – apply today
Moore Barlow are offering two students who are currently undertaking a law degree the opportunity to work within the firm's real estate disputes team.
Like my experience, the placement will give you the opportunity to gain first-hand insights into what it is like to work within a leading UK law firm in the south of England.