Callum Helliwell is a Sky Sports Racing researcher & Goffs UK bid spotter
The Rural Team at Moore Barlow acts for many well-known racehorse training clients and in recent years we have been involved in property transactions involving racing yards and licences to use Jockey Club gallops, as well as business tenancies throughout the country.
As a firm, we are close to jump racing through our Managing Partner's brother, Harry Whittington, being an up and coming trainer who had a remarkable break-through year at the Cheltenham Festival in 2020, with one winner, one second and one third from only three runners that year.
We have invited Callum Helliwell, a Sky Sports researcher & Goffs UK bid spotter, to provide his analysis of the noticeable shift in the balance of winners at Cheltenham 2021 from horses trained in Britain to those trained in Ireland.
We are passionate about our practice in Bloodstock and in supporting our racehorse training clients whatever their needs.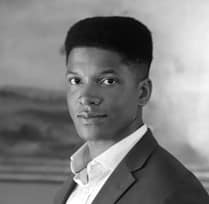 How does Britain close the gap to Ireland?
On Friday 19th of March, the racing world turned away from the Cheltenham Festival, shocked by what it had witnessed.
Yes, Cheltenham had thrown up some wonderful stories. Who could forget Racheal Blackmore dominating the four days and taking home the leading jockey crown or Tiger Roll landing the Cross Country Chase in emphatic style?
However, the Prestbury Cup result could not be ignored. Horses trained in Ireland had won 23 races whilst British trained horses had only managed 5. This drubbing on our home turf was no shock to those who had been watching The Festival over recent years. Britain had not won the Prestbury Cup since 2015.
Despite the efforts from up-and-coming trainers such as Harry Whittington, who was the second-best British trainer at the 2020 Festival and established names such as Nicky Henderson, the leading British trainer since 2017. Britain was unable to stem the flow of Irish trained winners.
Upon the completion of the 2021 festival, the National Hunt community went into, what can only be described as, a meltdown. In which it seemed everyone had an opinion.
Were the Irish horses not being handicapped properly?
Was the lack of prize money in the UK holding us back?
Why should owners pay British trainers £350 a week only to be humiliated on the sport's biggest stage?
It was not always like this. Those who remember festivals from the 1980s recalled a time when Britain dominated and the Irish struggled. So, when did things change? It all comes down to one singular, worldwide event which had nothing to do with racing but affected every single stakeholder involved. The 2008 financial crash.
According to trainer Venetia Williams, during this crash, the landscape changed forever. In an open letter, she told readers that when the market crashed in 2008 those in Ireland who had brought expensive youngstock were unable to sell them as three-year-olds. Therefore, they were forced to run them in point to points. In doing this, the Irish had accidentally struck a goldmine and with the help of sales companies such Brightwells and eventually, Tattersalls Ireland, the world of point to points became a key and lucrative source of equine talent.
The numbers speak for themselves. Last season 89 former Irish Point-to-Point graduates won 113 Graded races with 27 of those being at Grade 1 level.
Although it is clear to see where the Irish dominance has stemmed from. Having a clear plan about how to level the playing field is harder to formulate. After listening to the opinions of plenty of people across the industry there are three possible options.
A system where juvenile hurdlers can compete as novices in the following season
This idea stems directly from France. Our friends across the Channel feel very comfortable running their 2- and 3-year-olds over hurdles whilst in Britain the idea of doing something similar is unthinkable in some quarters.
Rather than running horses over hurdles at 2, an interesting idea would be to have 'protected races' these contests would be open to juvenile hurdlers but if they won any of the races, they wouldn't lose their novice status the following season.
2008 winner Katchit and 2019 victor Espoir D'Allen are the only horses aged five to win The Champion Hurdle since See You Then in 1985. These stats suggest that allowing talented juveniles a chance to run in 'novice' company the following season would give those horses a chance to develop and compete against their age group rather than tackling open company when they are still inexperienced.
An event similar to the 'Dublin Racing Festival' happening on British shores
In Ireland, there is a structure that is conducive to success at the Cheltenham Festival. Big festivals feature throughout the season. These include the Leopardstown Christmas Festival, The Dublin Racing festival and the often-forgotten Fairyhouse Easter Festival. This forces good horses to meet each other before the Cheltenham Festival because the calendar forces them to race. In Britain, there are far too many options for horses to sidestep one another.
However, when the suggestion of a 'Festival' in Britain similar to the Dublin Racing Festival many of racing key stakeholders were not keen to support it. These included multiple Cheltenham Festival winning trainer Nicky Henderson who told the Racing post 'We don't go to Dublin because we do not want a mega dust-up five weeks before Cheltenham. It's how to lose your race, not win them. If we had one on our doorstep, you'd still be mindful that what they don't need is a desperately hard race five weeks before.'
Although it is easy to see where Henderson is coming from his point raises a key question. Should horses have hard races before the Cheltenham Festival? I think punters are being deluded at the idea that British horses are good enough to compete against their Irish counterparts because many of them haven't faced true competition until the tape rises at Cheltenham in March.
A fairer handicapping system that is more forgiving to British horses who are more exposed
During this year's Cheltenham Festival Britain had two winners from 129 runners for a 1.55 percent strike rate.
In comparison, Irish runners won seven handicaps from 65 runners for a 10.77 percent strike rate, despite being responsible for just 33.51 percent of the overall fields.
It's clear to see that the handicap system favors Irish horses and recently the British Horseracing Authority made a series of changes in an attempt to balance the discrepancy.
The BHA's Quality Jumps Review was created immediately after The Festival and in September they revealed plans that would give British-trained runners a fair chance against their Irish counterparts.
These plans included.
More generous drops where appropriate for older/regressive/ non-winning horses
Start certain sections of the novice hurdle division on lower opening marks
Take horses off the ratings file who haven't run for 6 months rather than the current 9 months
The BHA has made it clear that it wouldn't make huge changes to its handicapping system off the back of one Cheltenham Festival but these plans show that they have been willing to listen to stakeholders within the sport and make smaller adjustments where necessary.