All businesses, from small start-ups to global brands, are exposed to risks that can make them vulnerable to a fall in profits or failure. But for most entrepreneurs, risks are what makes them tick and all part of the exciting journey to business growth and their financial goals.
We talked to two inspirational business owners who have brought cutting-edge services and products to market – and despite the risks and lessons learned along the way, have both triumphed and are planning the next steps to even greater success.
Liam Doe – Founder of Old Bond Store
Clubworking entrepreneur Liam Doe knows a thing or two about taking calculated business risks – and he's very good at it.
The 42-year-old founder of Old Bond Store – a luxury co-working environment in Southampton – borrowed £25k from his local bank to take over his father's groundworks business at the age of 24.
"I took out a huge bank loan to put into the business and my dad went abroad. I worked hard and over the next three years took it from a couple of hundred grand a year to a £5million turnover," he says.
"It was probably the biggest risk I ever took – but risk for me is not doing anything. You have to do your business research, metrics and make the right decision at the right time."
Liam and his business partner Richard ran the business successfully until the UK recession resulted in it folding in 2011/2012 when the business went into administration.
"What you learn as a business owner is that sometimes your mistakes are more valuable than your wins. We hadn't invested in assets, so as quickly as we grew the business, we lost it."
High-net-worth community insight hub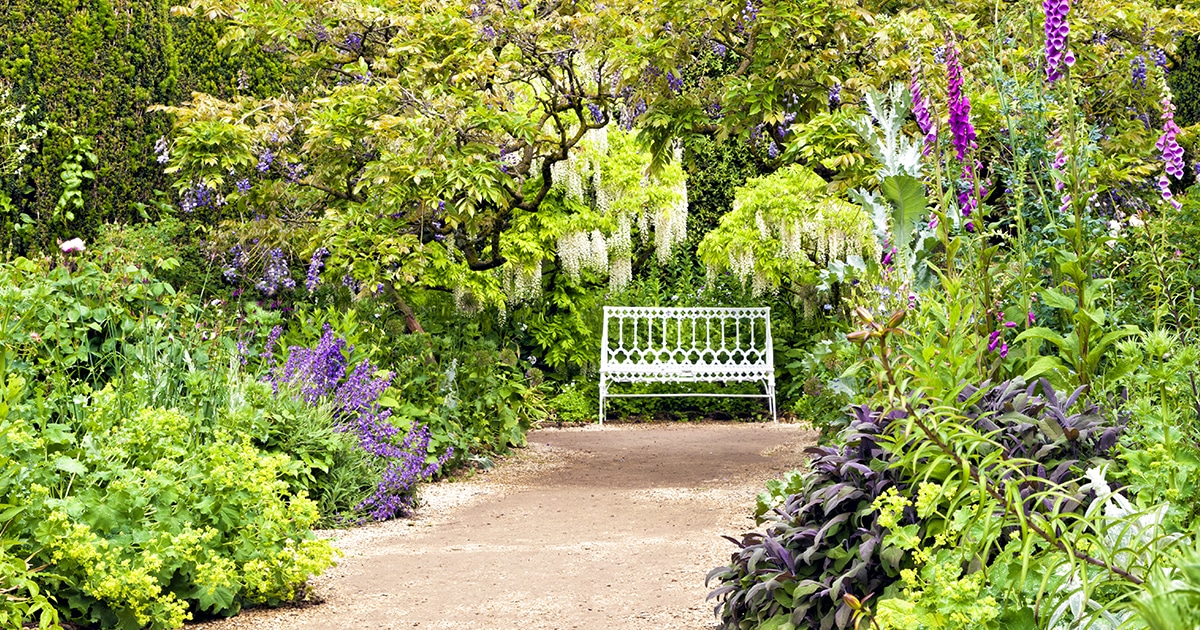 Explore our insightful content specifically aimed at high-net-worth individuals and their families.
Explore
Liam on lessons learnt during tough times
Sometimes your mistakes are more valuable than your wins.
Liam Doe, Founder of Old Bond Store
Undeterred, Liam ploughed on, rebuilding from zero by supplying labour to other businesses, then moving into property investment and running a tax returns service. His business acumen put him on the rise again.
By 2016, he was streamlining the business due to new government legislation which was putting the property business at further risk. Liam decided his own office space was uninspiring, killing productivity, creativity, and a waste of money. So, he tried the coffee shop co-working culture – and it gave him another great idea.
"One day I said to Richard 'I reckon there's an opportunity to create a venue where only business owners go to be around other business owners and work together, sharing ideas and knowledge.'
"It's like the Silicon Valley effect that if you put good people in a room together then good things happen.
"We wanted to own a building, as an asset, so I spent six months going around London, where flexible working was probably 10 years ahead, looking at WeWork and members clubs. I wanted to create a place where people can work but there's a community aspect too.
"So, in 2018 we ended up in Southampton buying a 6,000 square feet bonded warehouse with the intention of making it exclusive, member-only, hospitality-led with excellent Wi-Fi and work facilities. We couldn't get a loan for it as the concept was a brand new thing, so we refinanced using every asset that we'd built up since 2012.
"That was the journey we went on – we launched Old Bond Store in November 2019 offering occasional workspace sold as a service, with premium facilities, shared by an exclusive and dynamic business community, in the centre of a bustling city."
Then the pandemic then came along and Liam closed the doors in March 2020 with just six members – who stayed with him throughout the lockdown period. Since then, membership has risen to 83 – with the core demographic of business owners aged 30 to 45; 3 to 7 years in business with turnovers of up to £5million. The long-term plan is to have 5 or 6 venues across the south – with a community that's all digitally connected.
He adds: "Interestingly, when we opened, I said to people: 'Where you work in years to come is going to be a personal choice based on who's in there and the value you get from that experience.'
"Then during Covid, the world just started to understand what we were doing. Technology now allows us to be wherever we want and work wherever we want – I feel we're about five years ahead of the curve."
You might also be interested in…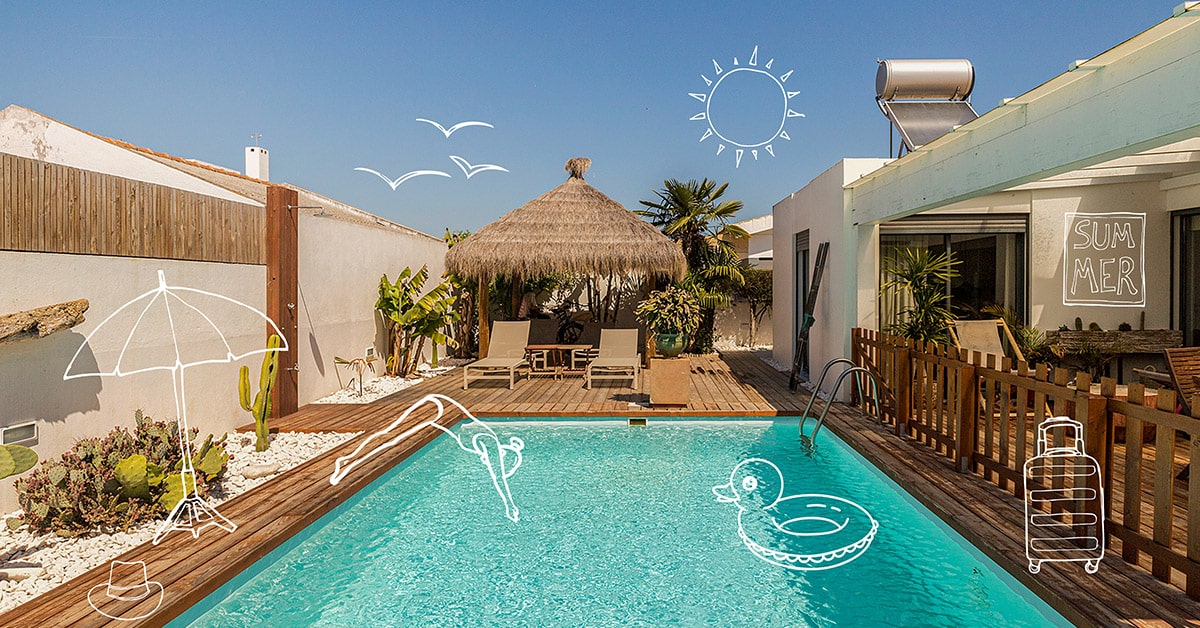 Grab your Factor 50 and seek holiday home heaven with overseas investment expert, property writer and Editor of A Place in the Sun, Liz Rowlinson.
Explore
The Old Bond Store, Southampton
A unique working environment crafted for and by ambitious business leaders.
The Old Bond Store is at Back of the Walls, Southampton, SO14 3HA.
Find out more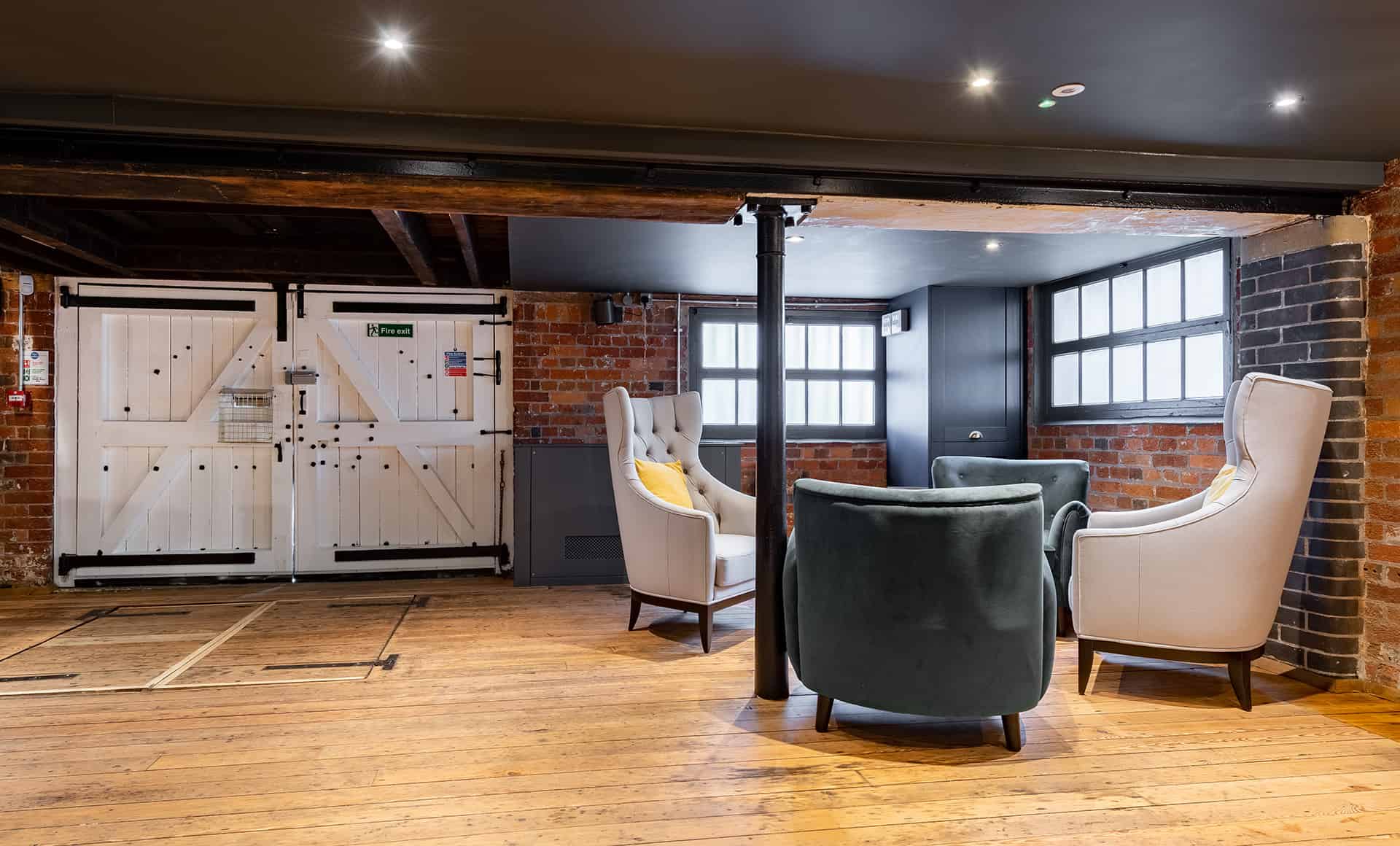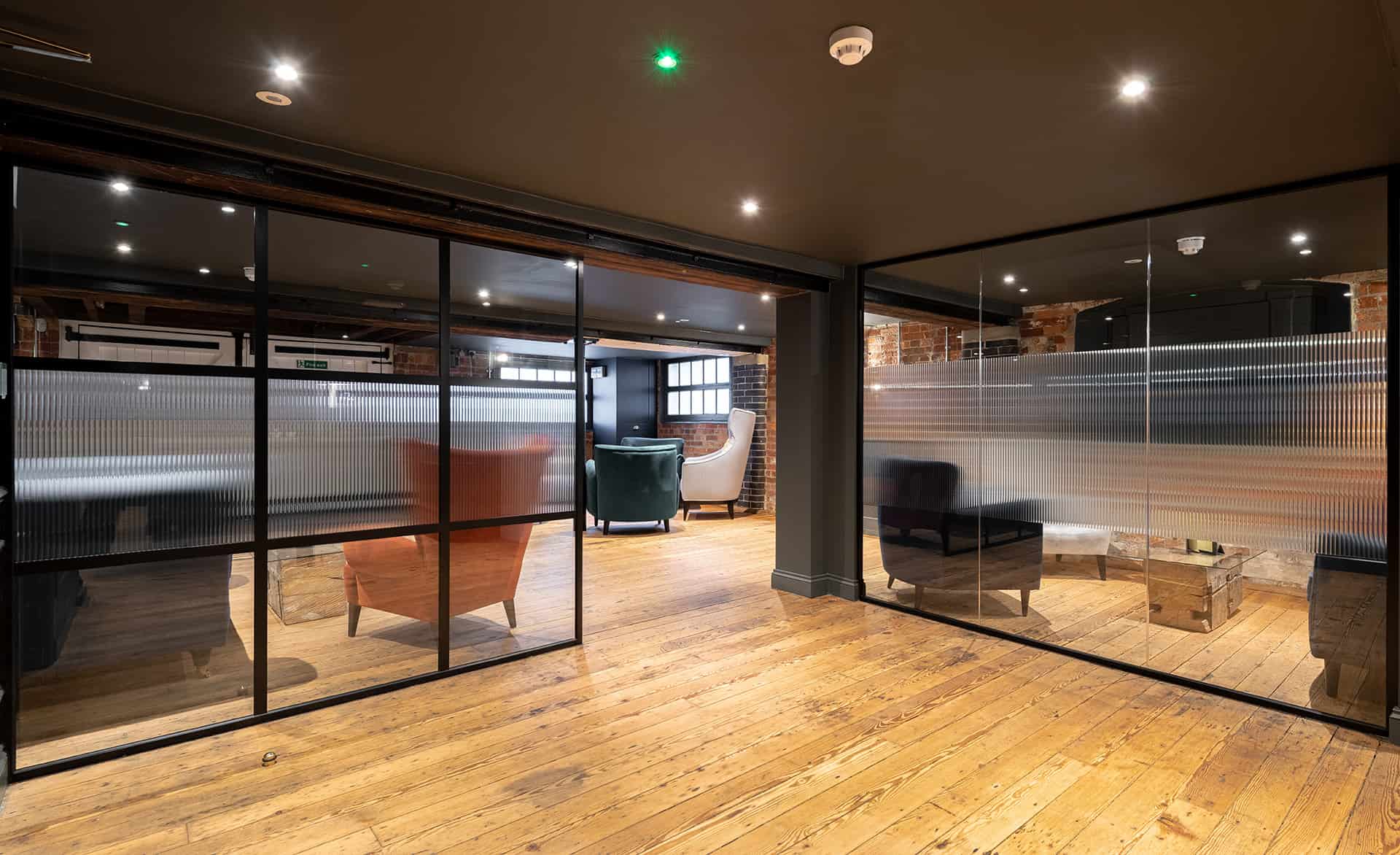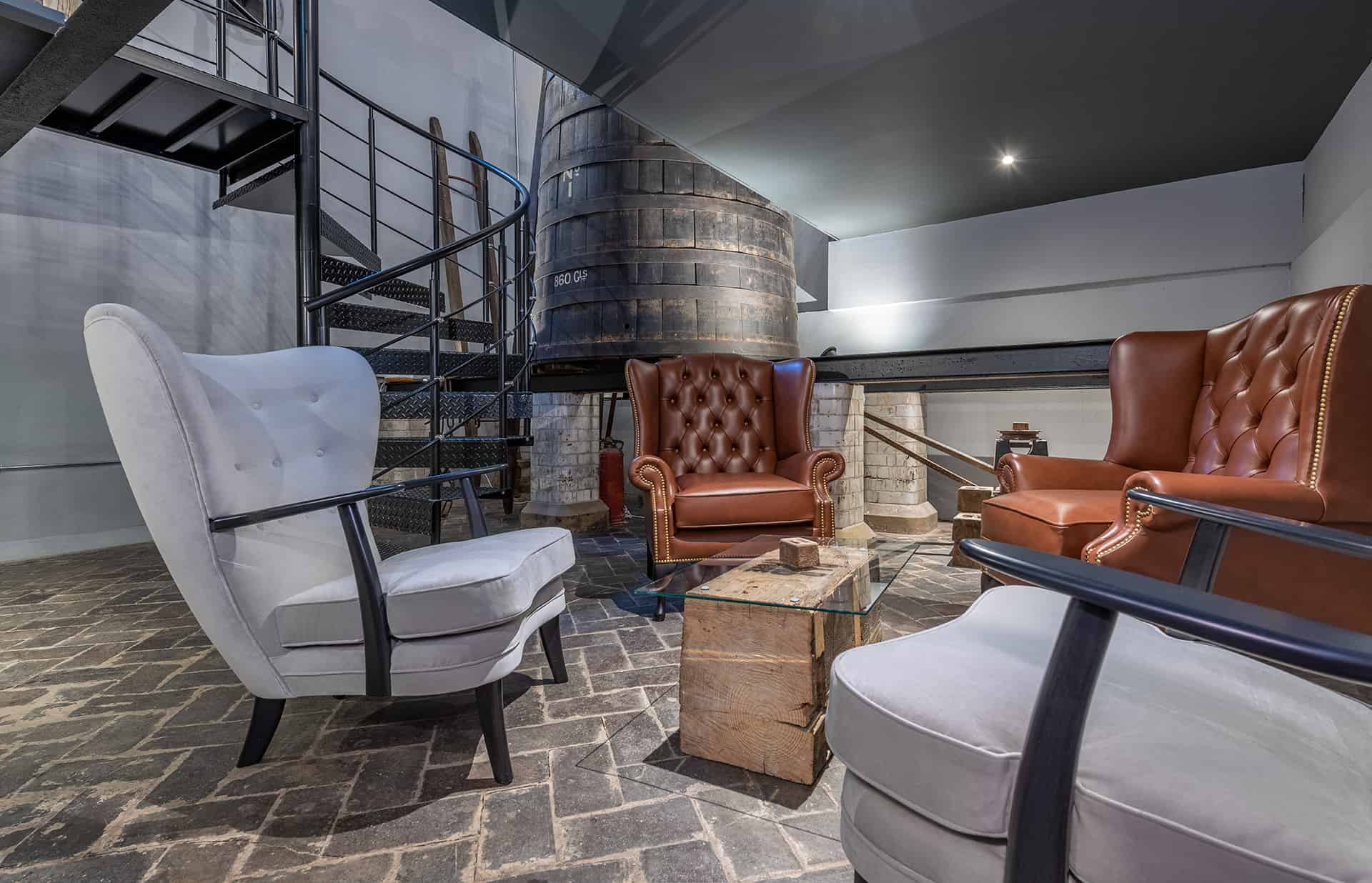 Kate Bell – Founder of Zip Us In
"Risk never stops in business – and that's why we entrepreneurs do what we do. Half the excitement is in balancing those risks and making yourself feel like you're really doing something to make a difference," says Zip Us In founder Kate Bell.
Since her 'lightbulb moment' in 2013, when Kate came up with a solution to enable her to close her winter jacket over her heavily pregnant tummy, the dynamic entrepreneur has driven her innovative Zip Us In jacket expander panel product forward to create a global brand.
Her weatherproof panels and other accessories are now a 'must-have' for mums-to-be and those with young babies.
The product became more successful year on year as demand increased, and now Kate is set to introduce her Alternity range – clothing that can be adapted to fit a woman's shape during pregnancy, motherhood and for all women who change size.
Kate certainly has an entrepreneurial spirit and not risk averse. She launched Zip Us In as a small business, with a single seamstress making the expander panels to order in her garage workshop. Sales grew through word of mouth and before she knew it, retail giant Boots invited Kate to pitch her Zip Us In expander panels for a 'Mumpreneur' project.
She said: "The moment the business concept changed was when Boots got in touch after we had been trading for six months. They were looking for mums who had designed a product for themselves to come and speak to their buying team. So, I went along and walked into a room, like a Dragons Den scenario, and told them about my lightbulb moment and how my product had developed.
"I expected them to send me away for a couple of years, but instead they called me back into the room afterwards and the Head Buyer for the Baby Team asked me how quickly I could put the product on their shelves.
"That was a game-changer. This was September and I said they could have them on the shelves by Christmas. Little did I know the whole process would take a whole year – so in fact it didn't happen until the following Christmas, in 2016."
Kate stepped up her manufacturing operations to take her business forward. It was a steep learning curve and involved lots of research, marketing and decisions as her business now required stock ready to supply 91 Boots stores, in addition to her online customers.
"That felt like a huge risk," said Kate. "We had to have enough inventory to restock Boots – if we lost the warehouse space they provided, they would take Zip Us In off their shelves. They couldn't provide any forecast on how much of my stock was needed so I had to ask myself 'Do I believe in my product, what will be the demand, and will Boots customers want it?'
"I had to be confident that it filled a gap in the market and I had to be confident enough to invest a large sum of my own money to manufacture that first batch of stock. So, when 1,000 expander panels arrived, that was a huge moment, asking myself – what have I done?"
Happily, the items sold really quickly and Kate went into action to restock to keep up with demand – she moved production to a factory and had to find the finances to buy a whole year's worth of products in one go – not easy for any start-up business.
Kate ploughed on with constant investment, trusting in her product. It was a huge risk but demand continued to grow.
Kate on the early risks she took:
Every year that huge risk we've taken has paid off
Kate Bell, Founder of Zip Us In
"We've been very fortunate that these risks were calculated risks as we know our customer base and have been able to slowly forecast what we need – so most years we doubled our turnover and sold out.
"We borrowed more money and put back in all of the revenue we've produced – no matter how quickly we manufacture more stock, the demand has grown more quickly. It's been a hard balance."
Lockdown gave Kate the opportunity to really interact with her customers and she found there was demand for an expander panel for other clothes, such as jeans. She was also keen to provide a sustainable clothing concept which would counteract fast fashion which ends up in landfill and is so detrimental to the environment.
Kate is now producing a full range of adaptable clothing that will replace outdated maternity wear with a move to Alternity wear, clothing that grows with women's changing body shape.
Kate, who was named Venturefest South Innovator of the Year in 2019, said: "As our body shape changes, due to pregnancy, weight gain or loss, or hormonal changes, we inevitably have a need for new clothing. The Alternity range will remove this problem as innovation will enable our designs to adapt to a changing body shape.
"Although the risk continues year on year as we invest in our products, it has paid off. I still get the same buzz when I see somebody in the street wearing one of our products or when we receive an award. It's an amazing feeling to know that people really love what I have produced."
About Zip Us In
Just 5 years into their journey, the award winning Zip Us In Jacket Expander panels are now available world wide. Customers say their simple weather proof panels are a simple and effective alternative to a maternity coat and an absolute must when babywearing.
Find our more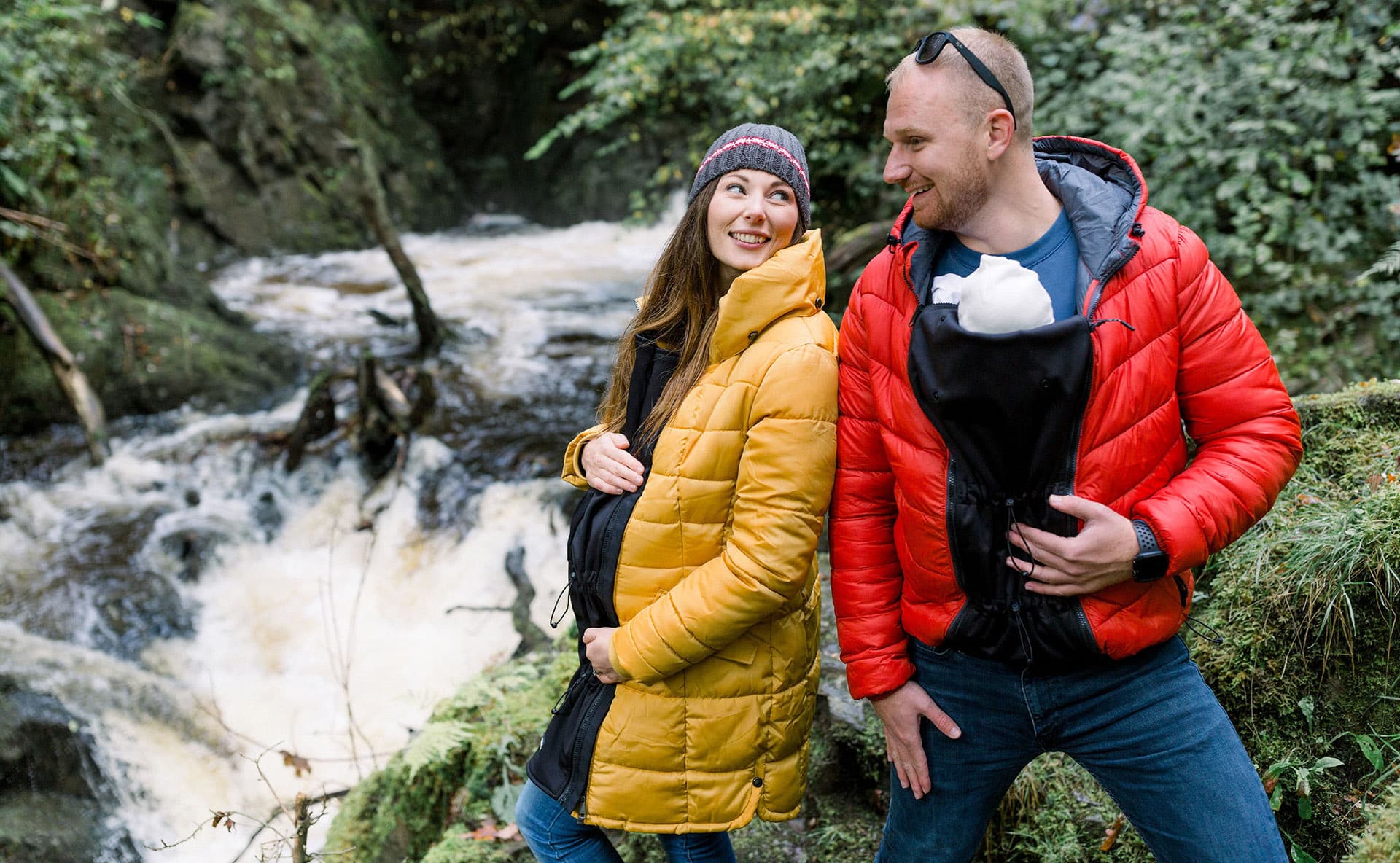 How Moore Barlow can help you and your family
Our specialist team of lawyers are here to support you through the opportunities and challenges of everyday life, from family matters to wealth management.
Throughout life's ups and downs it's comforting to know you have access to legal support from a legal team that cares. That is especially important when you're faced with complex and sensitive issues, which is where Moore Barlow can help.
Our specialist lawyers will consider your unique situation and take your interests into account, whether you are buying your dream home or want to ensure there are plans in place for later in your life.
We aim to provide you with clear and useful guidance, as well as understanding that some cases require sensitivity and care.
We are here to help
Discover how our expert lawyers can help you or your family.
Contact us
Explore our legal services
Our specialist team of solicitors are here to support you through the opportunities and challenges of everyday life, from buying that dream home to wealth management.
Private wealth
Providing you with expert legal advice and support, helping ensure your estate, wealth and finances are maximised and secure.
Family & divorce
Offering you specialist legal help associated with divorce, separation, or an issue regarding your children.
Property & land
We can help you with legal support and advice regarding the buying, selling, and management of property and land.